Charlie, like most little boys loves toy cars. He's very lucky in that I kept his big brothers vast car collection so he has lots to play with. He doesn't go to nursery yet, so I've been trying to do little bits of learning through play at home. I love thinking of things for us to do and it makes me feel productive as I sometimes feel a bit lost when we're at home all day.
Learning with Cars
For this activity I placed coloured tape in strips down a large sheet of card and we lined up the cars sorting by colour. Charlie very much enjoyed pushing the cars over the slippy cardboard rather than lining them up, but we'll keep trying!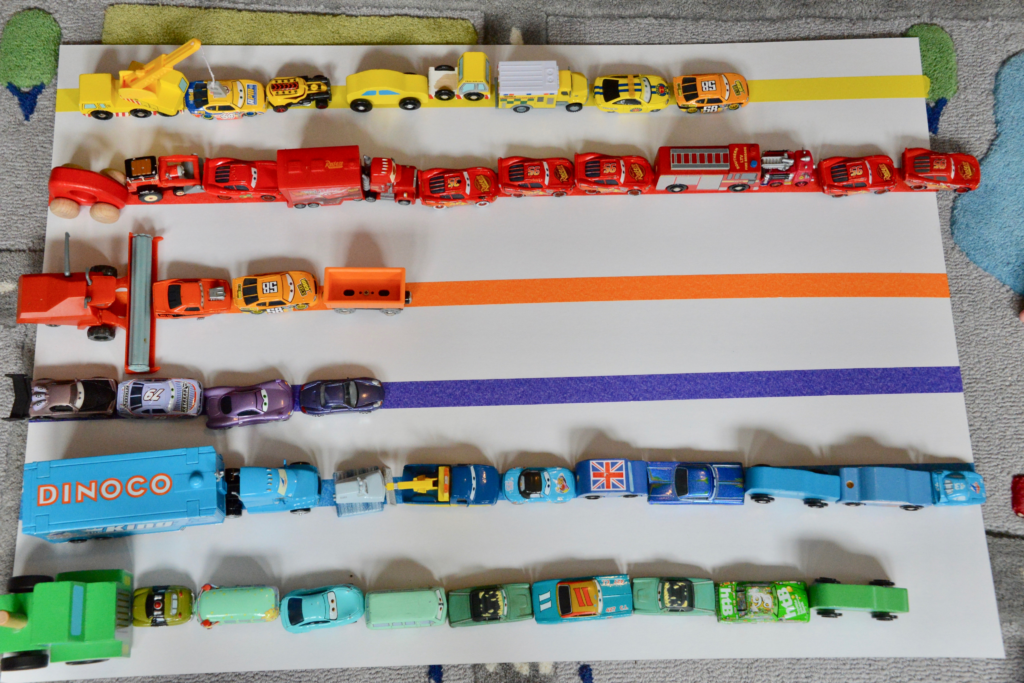 Following on from the lines we made tape shapes and filled the shapes with the matching colour cars. I've kept the sheet of card so we can pull it out every now and then and keep playing. I'm looking forward to seeing how long it takes for Charlie to understand what we're trying to do.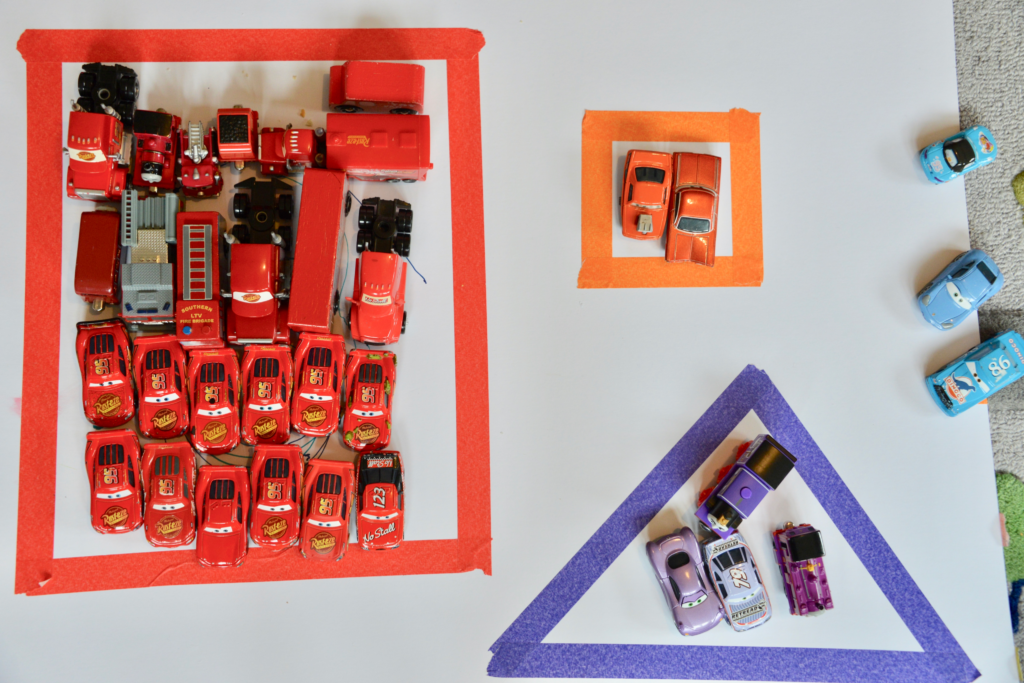 More ideas for learning with cars
Make or buy a ramp. Charlie generally isn't great at entertaining himself, but if I leave out a ramp and a box of cars it does keep him happy for a while.
Red Ted Art has a great balloon car.
Years and years ago we created sums using cars
I love these letter roads for name practice from Buggy and Buddy.
You could also try this fun tunnel number game with cars instead of balls.
These magnetic cars from Science Sparks are very cool and look super simple to make. Children could time how long it takes for the cars to travel between certain points, or race the cars with friends.
A fun toddler STEM activity could be to build a bridge to investigate how many cars the bridge can hold.