We moved into our house when it was brand new about ten years ago, prior to that we also lived in a brand new house, so this is the first time we've lived somewhere long enough to have to redecorate as things have become old and worn.
We've painted most of the house a couple of times now, but with four children racing around the skirting boards and radiators take a constant bashing. Paint is starting to peel off the skirting boards and the radiators are coved in pen and sticker marks. Everytime I look at them I want to either paint or replace them completely. Despite only being 10 years old our radiators also look very old fashioned, I keep looking at new ones thinking they would improve the overall look of the room so much. There are so many more radiator styles available now.
Top tips for refreshing a living room
Paint or replace the radiator! Take a look at new modern trade radiators to instantly make a room look  smart and bright.
Change the colour! Opt for a light colour to make the overall look of the room fresh and light, although avoid white as this can make a room look cold.
Light, light, light! Add light to make a room brighter and more cheerful. Lamps or chandelier type nightshades work wonders for brightening up a dreary room. Mirrors are also great for adding light and making a room seem instantly more spacious.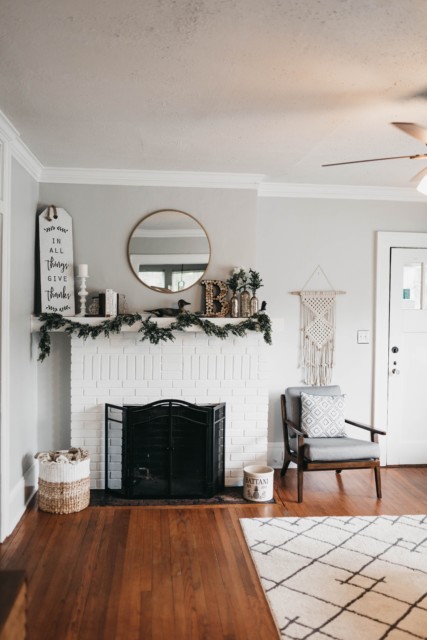 Change the curtains. Again opt for light, bright colours rather than thick and dark.
Get a rug. I'm a big fan of rugs for covering stains on current carpets or protecting new carpets. Rugs also add a touch of warmth to a wooden floor.
Big thick throws are also brilliant for making a room seem warm and cosy. I also use these to help keep sofas and chairs stain free!
Buy some flowers! Nothing cheers up a room like some brightly coloured flowers. You can change the type of flower with the time of year to make the room look beautifully seasonal too.
Do you have any more top tips for refreshing a living area?
Collaborative post