Little S starts school in September and even though she'll be nearly 5 when she starts, I don't feel like she is as ready as Z was, which might be my fault as I haven't done as much learning at home as I did with Z, mostly because I knew she would be much older when she started school, and time has run away with me.
S doesn't like to sit and learn but likes to 'do' and 'teach' so we set about making a school, which I hoped would be lots of fun and help reinforce her knowledge of letters and numbers.
First we made a register. I did the writing, but she tried to read the words.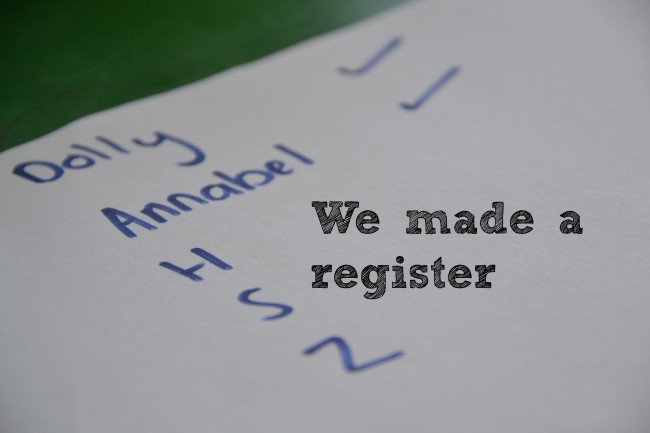 Then we made a sign. The name was Z's idea.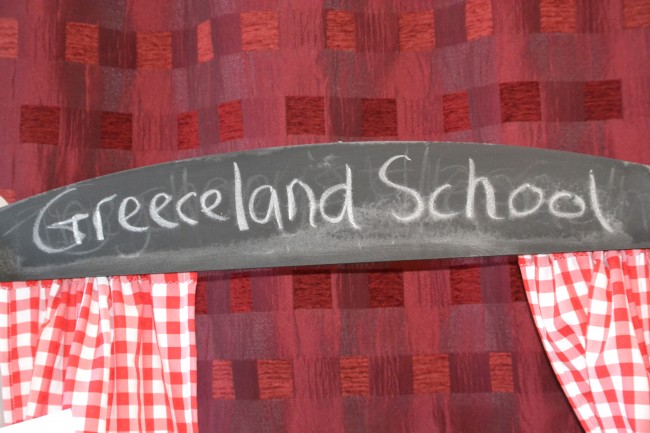 Z told us all how to behave in school, you have to:
Raise your hand if you want to speak
Sit with your legs crossed
Be respectful to your friends
This is S practising sitting quietly ( excuse the outfit, this was post bath time and she likes her brother's pyjamas )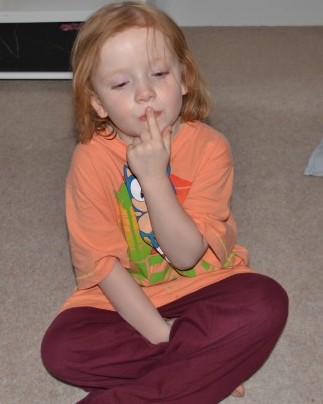 One of the great things about this activity was that everyone wanted to have a go playing teacher and we managed for tailor the learning to each level.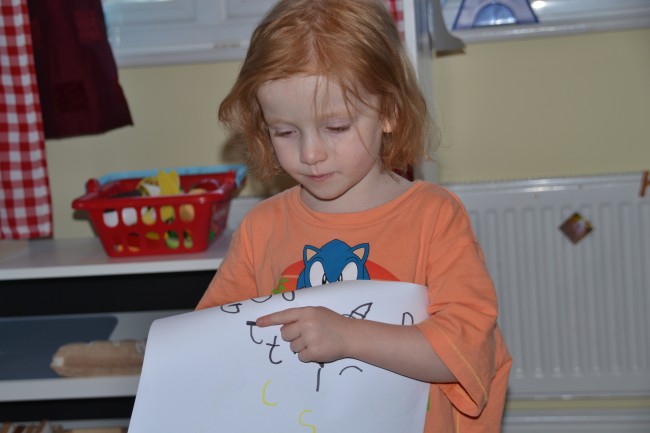 H tried to teach us shapes, reinforcing her own knowledge at the same time.
S spent some time asking us different letters. I have never seen her so excited about writing, she even told us the associated jolly phonic action.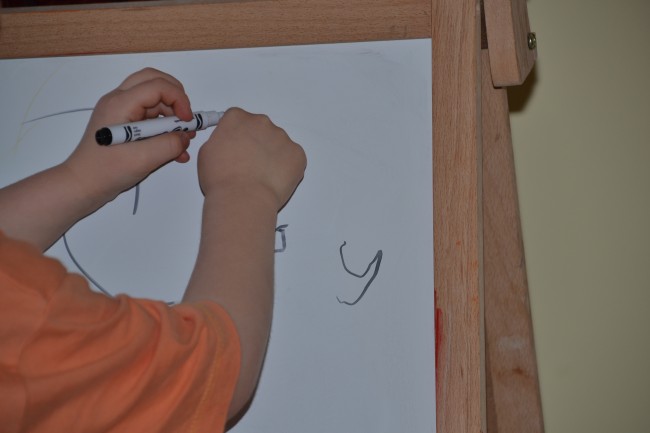 Z of course, asked us lots of difficult sums.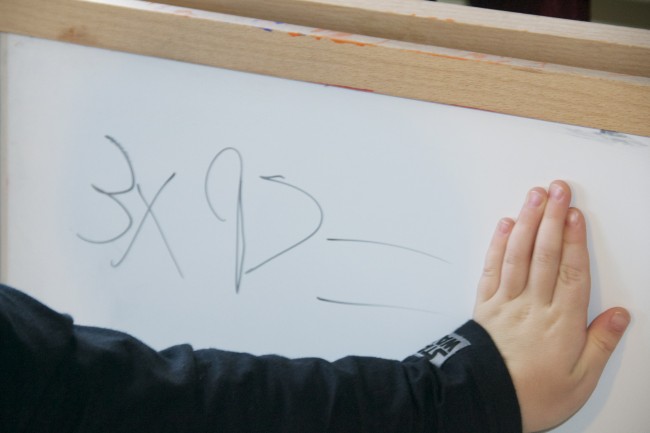 We have played 'school' every day this week. I have learned a lot 🙂