My house is very noisy! Sometimes the nosies are lovely happy giggles, children chattering away together and little voices singing random songs. Sometimes the noises are screams punctuated with crying and followed by a 'Mum, S/Z/H pushed me/took my LEGO' etc.
Just recently the sounds of three children playing together happily have become more and more common. They play 'dollies', doctors and the current favourite 'going on holiday'.
I smiled to myself earlier as I heard H say she was going on an aeroplane and would sit on Daddy's knee,  and laughed as I heard S pretend to put suncream on everyone.
Maybe just maybe we have turned a corner and things will get a little easier and calmer.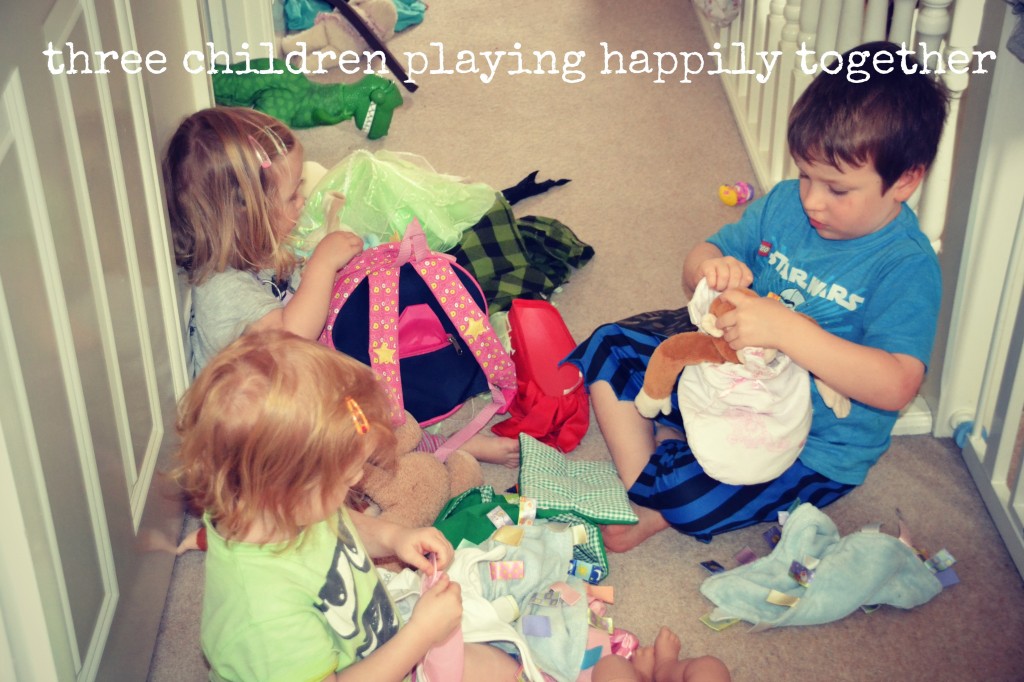 OR maybe not, as when playing outside a new game was created called 'biffing on the slide'.