Did you know Sky have recently launched a brand new app just for kids? The app is available at no extra cost to Sky Families and offers a fun and safe way for children to enjoy thousands of episodes from a huge range of  TV programmes including Nick Jr.'s Paw Patrol, Boomerang's Scooby Doo, CBeebies' Octonauts and Cartoon Network's Adventure Time.
We've been busy testing the app, which the kids love and I was very happy to discover I could set up a profile for each of my children giving them different access levels. I'm also very pleased to see that a sleep mode setting is planned for later in the year so parents can limit viewing time.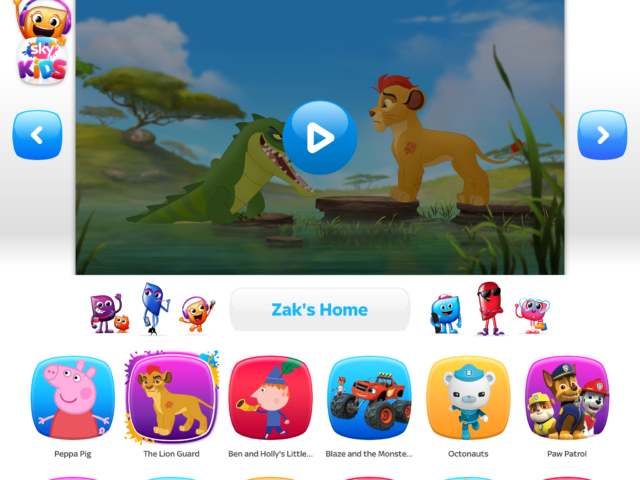 We're very excited to read that Sky will premiere new episodes of the legendary Morph alongside brand new short features that encourage kids to create their own characters and films at home later this year. We've made films using an animation kit and LEGO before so it's great to see Sky encouraging that kind of creativity.
We're probably not the typical family regarding tablets as we share one iPad, much to my sons horror, and I am incredibly strict about screen time, but do appreciate the value of tablets and the right kind of TV in moderation, so an app where I can limit access is perfect.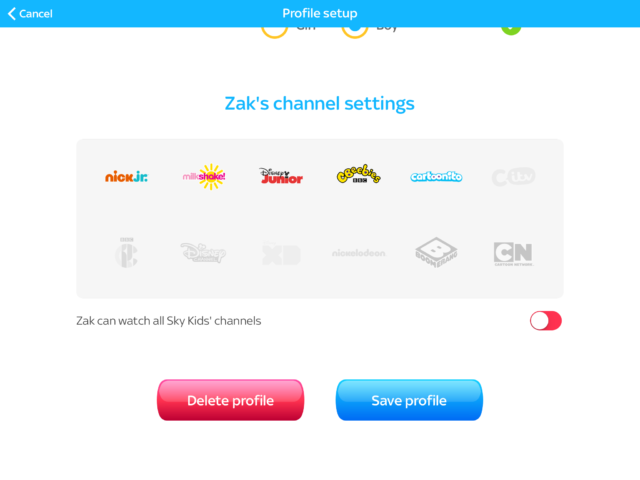 Sky kindly sent us a brilliant den kit and lots of lovely Spongebob Squarepants gifts, which my children were thrilled to find at home when we returned from our holiday over Easter.
The girls' very much enjoyed creating their den and snuggling up together to watch Octonauts as a treat after a busy day.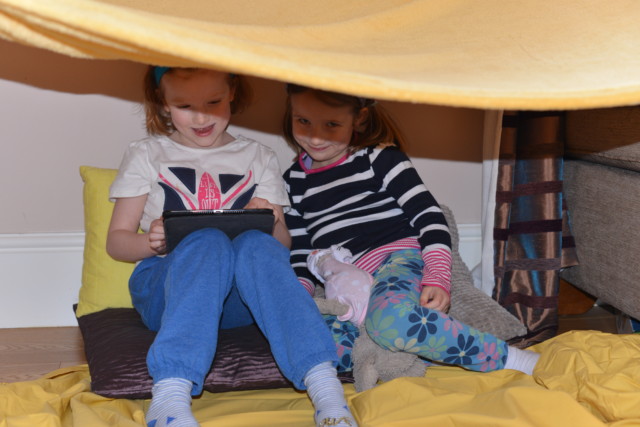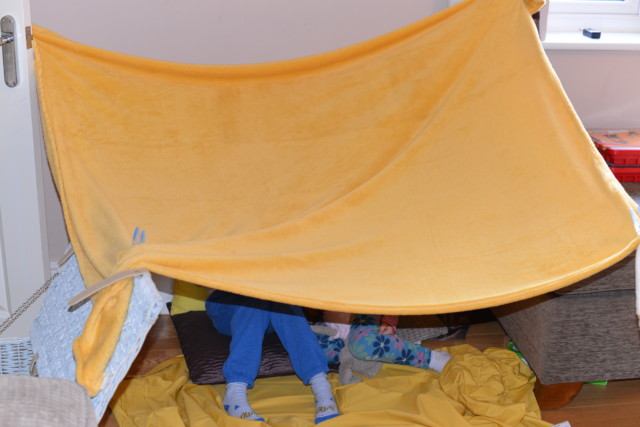 Thank you Sky for making our Easter holidays extra special.
Sky Kids is available to download from both Google Play and Apple's App Store. The app will work on 3G/4G and Wi-Fi and is available for customers with the Sky Family or Variety bundle or Sky Q.
We were sent a lovely den kit and access to the Sky Kids app to keep us busy over half term.