We have several weekend breaks coming up soon and a longer holiday planned later this year, so a travel cot was near the top of my essential baby items list. The one we had for my older children was given away many years ago, but I remember it being heavy, difficult to put up and very bulky to transport. The SleepSpace Travel Cot is the opposite. It's light ( only 6 kg ) and so easy to put up you can do it with one hand! The cot and mattress fold neatly into a carry bag with a handle, meaning it's easy to transport as well.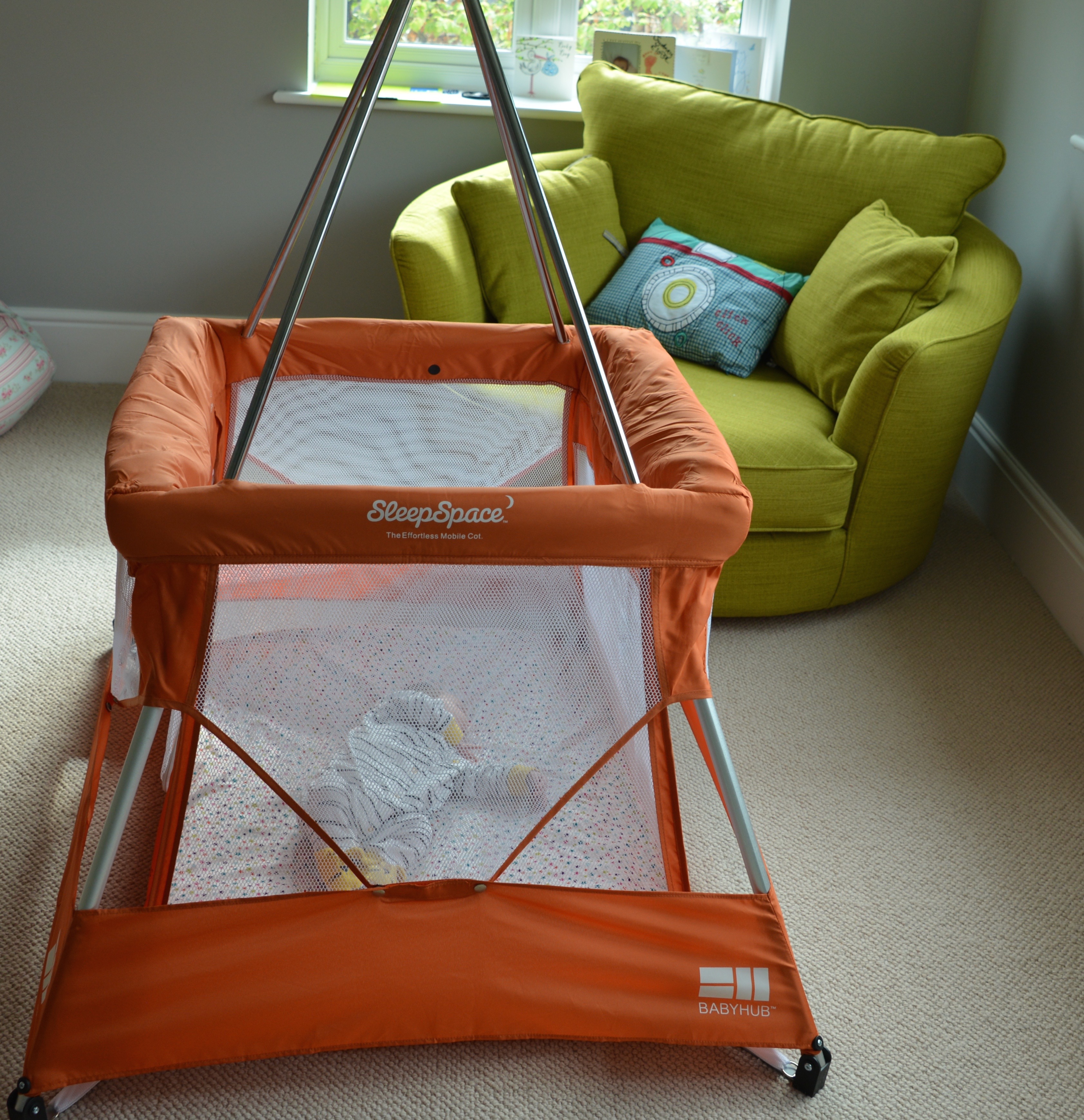 We used the SleepSpace for the first time two weeks ago and it was fantastic. I was a little nervous travelling and then staying away from home with a tiny 4 week old, but the SleepSpace felt like a very safe environment for him to sleep in, even with 3 older children racing around. There are barriers and locks on all sides and the pyramid structure makes it seem very strong and secure. As Charlie is only little we could easily lift him in and out of the travel cot, but there is also a zip entrance in the side which will be great for getting him in and out when he's bigger.
Key Features of the SleepSpace Travel Cot
The SleepSpace is suitable from birth, Charlie slept brilliantly in it at only 4 weeks old.
Can be used as a playpen
Easy to assemble and pack away.
Lightweight.
Zip for easy access.
Removable machine washable covers.
Available in four colours.
See the website for full details and even more great features
All in all, I am so pleased I chose the SleepSpace. Knowing that Charlie has somewhere spacious, comfortable and safe to sleep on holiday makes preparing for a trip away that bit less stressful. We often arrive late when we go away so the fact that the SleepSpace is so quick and simple to put up is a huge bonus too.
We have yet to try the tepee pack, but my girls' are very excited about decorating it for their little brother! I'm looking forward to letting them loose on it this weekend, it's such a fun, unique way to extend use of the cot.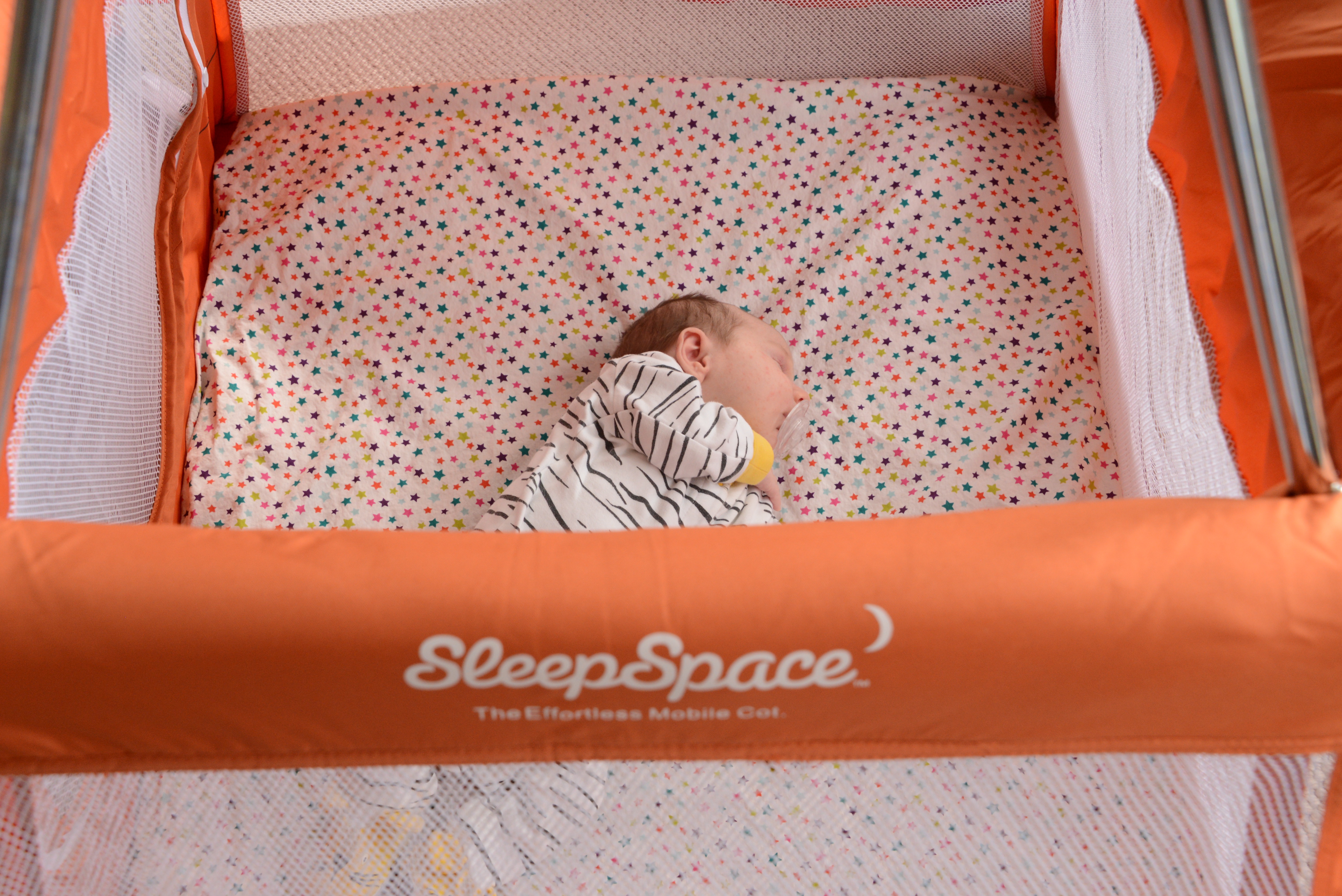 The SleepSpace Travel Cot is available for £194.99 which include the mattress and mosquito net. The tepee pack is an optional extra, priced at £29.99.
We were kindly sent a SleepSpace Travel Cot to review.