I'm still a bit of a newbie to this school malarky. Z had been at home with me for so long its been hard to let go this year. To go from nursery where the staff would tell me everything ate and every funny thing he said, to not hearing anything for months on end has been a bit of a shock.
Yesterday in the chaos of dinnertime I found a sellotaped mass of paper in his book back, and put it to once side, just in case it held a little message for me.
After pulling off 4 unmarked pieces of A4 paper, I was a about to stick it in the recycling when these dropped out.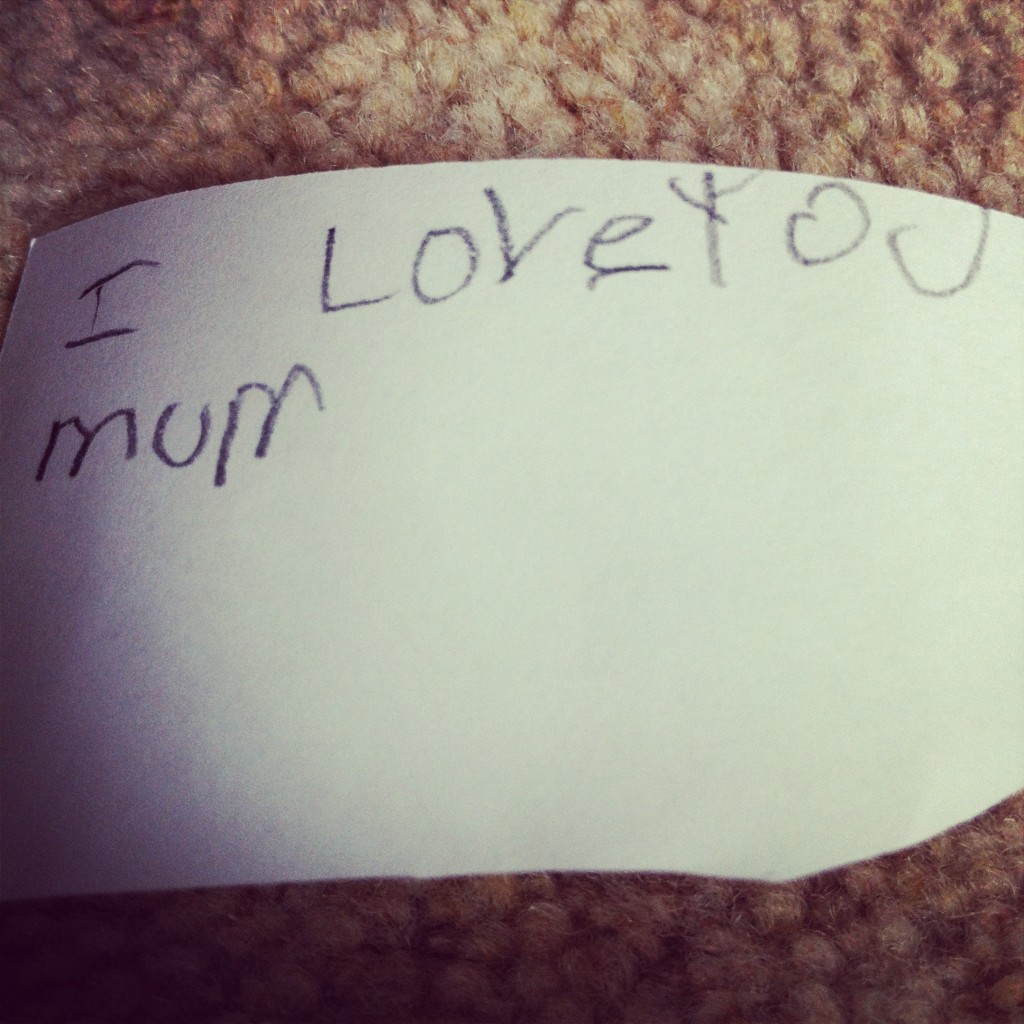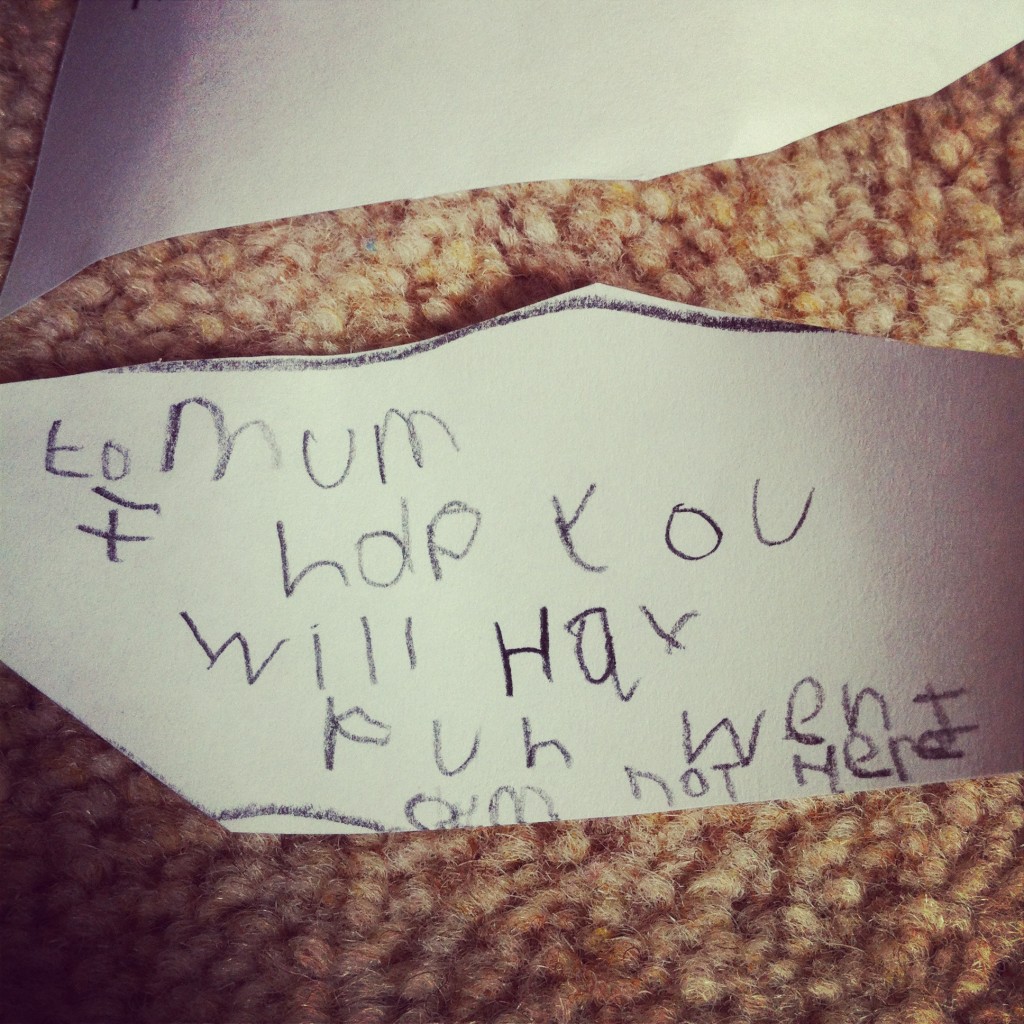 I LOVE  my funny, clever little boy.
Linked to Actually Mummy.