We've been sledging, made snow angels and even built a snowman.
S and Z can stay outside for ages, but H still gets a bit cold, so we brought the snow indoors for her. The playmobil Santa came from her advent calendar, it seemed like the perfect opportunity to get him out for a bit of digging!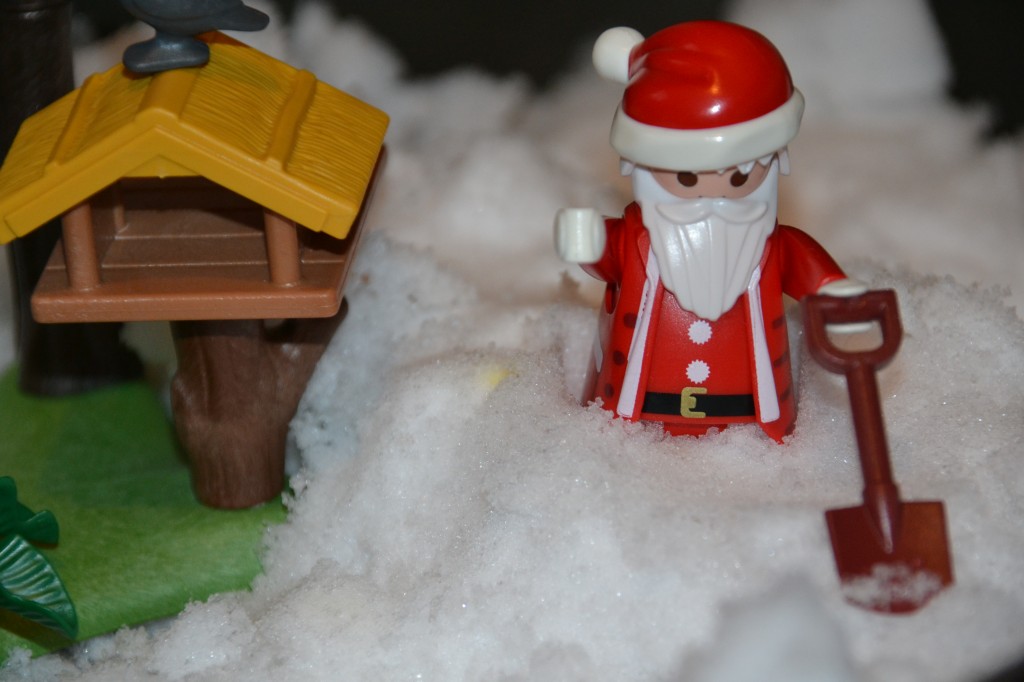 Then we pulled out some LEGO and used it to decorate a mini snowman? What do you think? H loved this so much we made three throughout the day.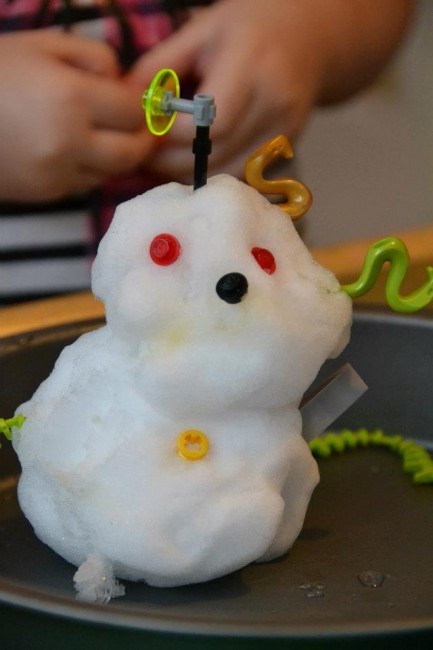 We all like to make snow angels. I wish I'd managed a picture of H as she only moves her legs in the snow and flails her arms around in the air. It was so funny to watch.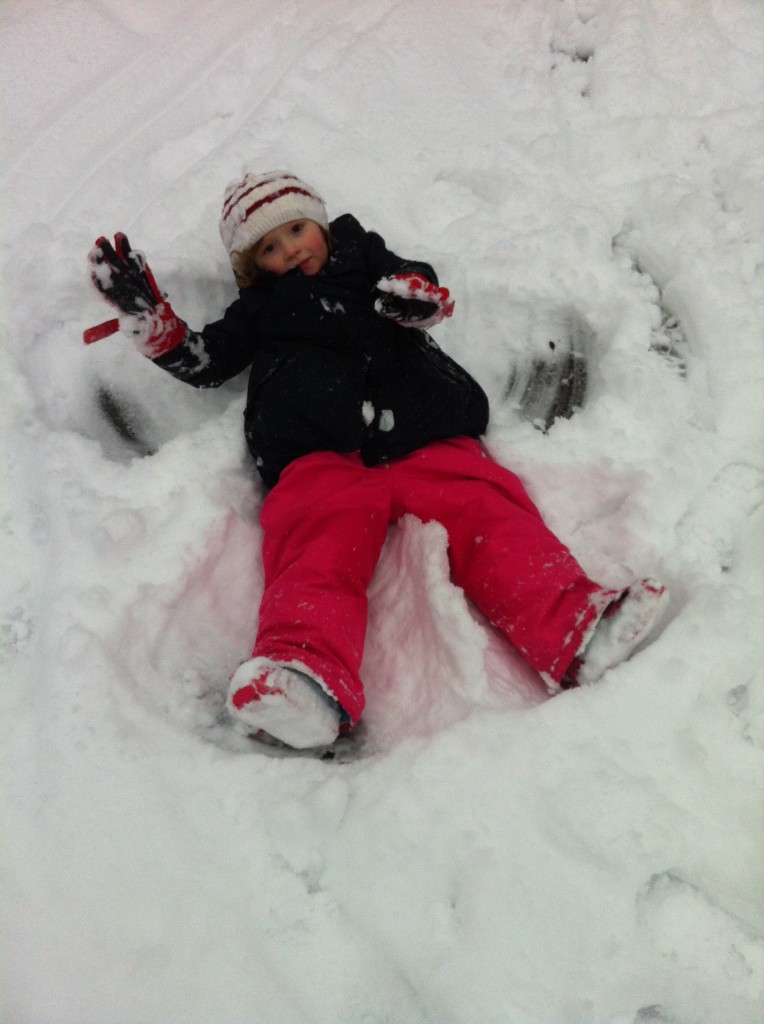 We even tested the Go-Kart out. I think Z was planning handbrake turns and lots of skidding, but he wasn't quite strong enough to manage them and the pumped up wheels were actually really great on snow so he could pedal easily. He even managed to tow his sister a small distance.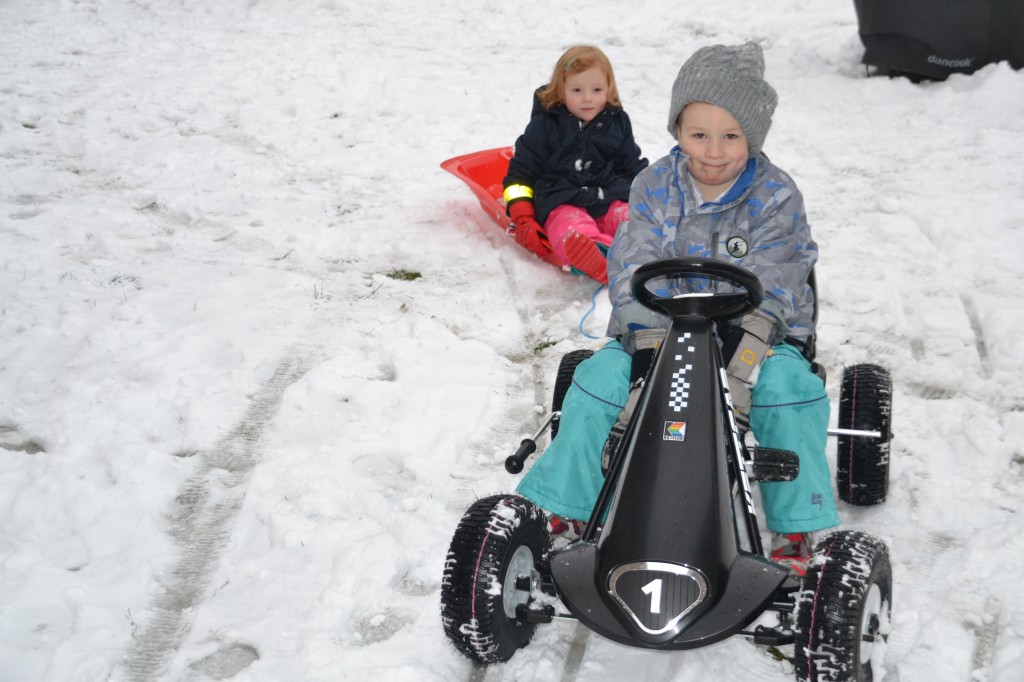 I love the snow!