I have fond memories of my childhood SodaStream, making Coca Cola, Fanta and other such fizzy drinks, and have been nostalgically hankering after one of the new machines since seeing them at a conference last year, especially after trying the new flavoured water syrups.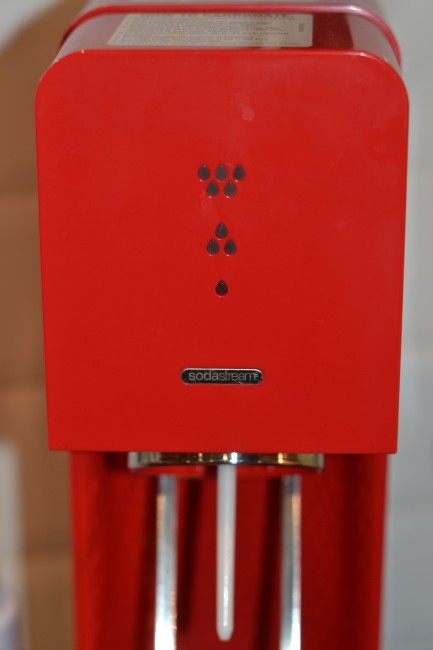 SodaStream drinksmakers turn tap water into lovely fresh sparkling water in seconds, keeping you hydrated and also saving 100s of plastic bottles. I don't know about you, but our recycle bin is always jam packed so saving a few bottles a week is very helpful.
SodaStream is also cost effective, each litre of homemade sparkling water costs about 17p. I appreciate not everyone likes plain fizzy water, and if that's the case, you can use one of SodaStream's 50 varieties of flavoured syrups with up to 70% less sugar and carbs than other leading pre-packaged drinks. I love the huge range of choice offered by SodaStream, you can even alter the fizz level to suit your taste. I've just spotted some kids flavours on the website too and cocktail mixes, now those I've got to try.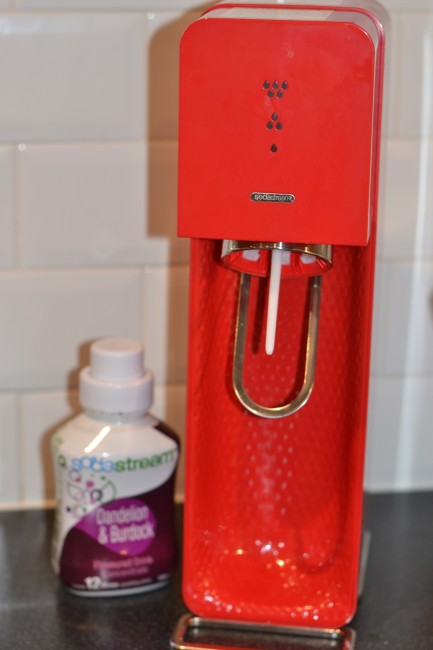 We reviewed the SodaStream Source machine, and have been VERY impressed, as have the kids. I'm usually quite good at drinking water, but my husband isn't so it's really helped him boost his water intake without it feeling like a chore.
We were sent a SodaStream Source for the purpose of this review.
The SodaStream Source retails at £79.99