I'm feeling very aware at the moment that my children are growing up SO fast and I feel like I'm running out of time to do some of the activities that have been on my list for a very long time, so even though they are a little on the old side for a sensory tub, we made one anyway.
How to colour rice
I poured a good amount of rice into a sandwich bag, added a dollop of vinegar and a tablespoon of black food colouring, then shook it around until every grain was covered. I then poured the rice mix into an oven dish and left to dry.
One dry we stirred the rice, separated out the grains and added some sparkles and marbles which looked like planets.
First we matched our marbles to the planets they looked like the most and then arranged the "planets" around a yellow marble which was the sun.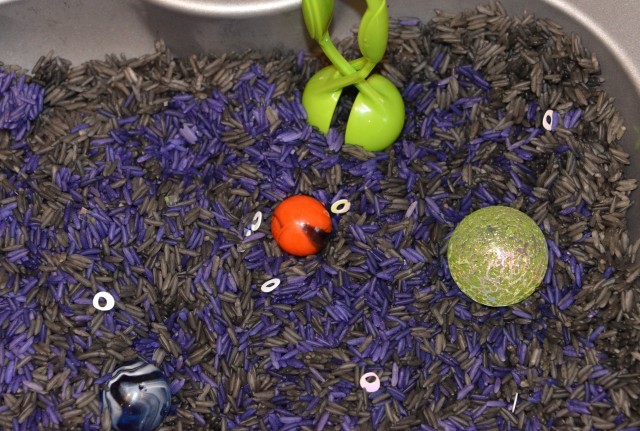 We experimented with magnets, hiding the little discs under the rice and "rescuing" them with a magnet wand.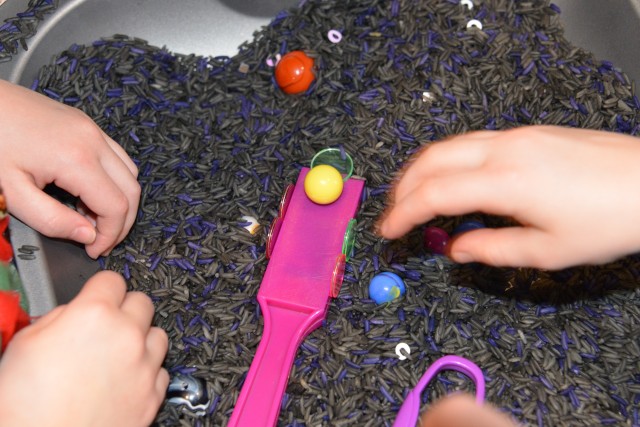 We then wrote numbers on stars and made up sums for each other, we each had to use the tweezers to choose the correct answer.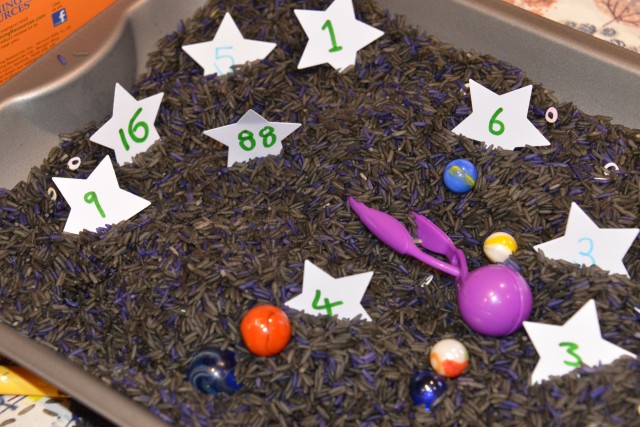 Our tweezers are from Learning Resources and we LOVE them.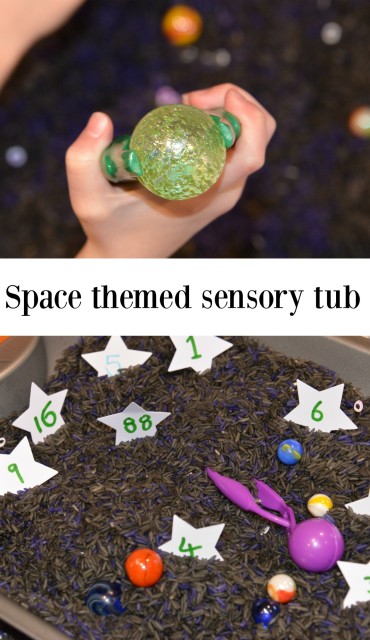 Contains affilate links