I was REALLY looking forward to the summer holidays, six weeks of lazy mornings sounded blissful, and the kids have worked so hard at school this year I wanted to give them a real break and us have lots of fun spending time together. I even made this Pinterest board full of fun ideas for us. In reality of course summer so far has been fun but slightly less relaxed than I'd hoped. I think it's taking a while for everyone to wind down and we've had a lot of house guests which has been lovely, but also put everything a bit out of whack.
The park around the corner from our house has once again become my sanity saver, when it all gets too much we get on bikes and head out. Little H has become super confident on her bike, so confident in fact that there was a point where we thought we'd have to buy her a new one as she was looking so big on hers, but luckily raising the seat seems to have bought us a bit of time. I love how she is so confident on it, she really does try very hard to keep up with her big brother and sister.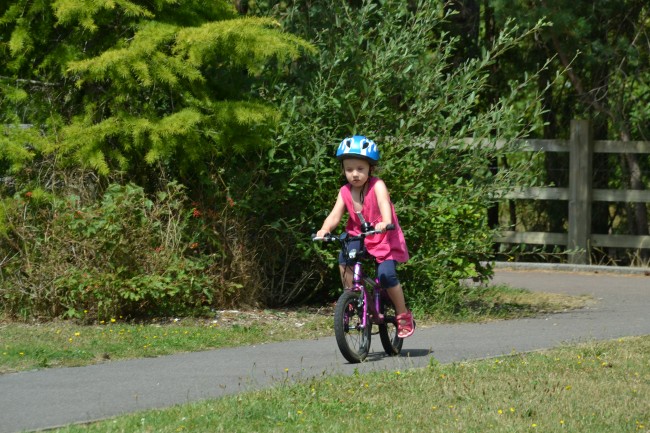 The girls have played together beautifully at times, slightly less well at others, but the memory of them walking around arms over each others shoulders singing 'We're bestest friends' is one of those I want to fix in my brain forever. They really are quite a magical pair, very different in lots of ways, but also quite similar. This morning they've spent half an hour putting their little rabbits to bed together, all whilst chatting away in funny accents, as much as they can be difficult at times, they never fault to make me smile with their funny antics.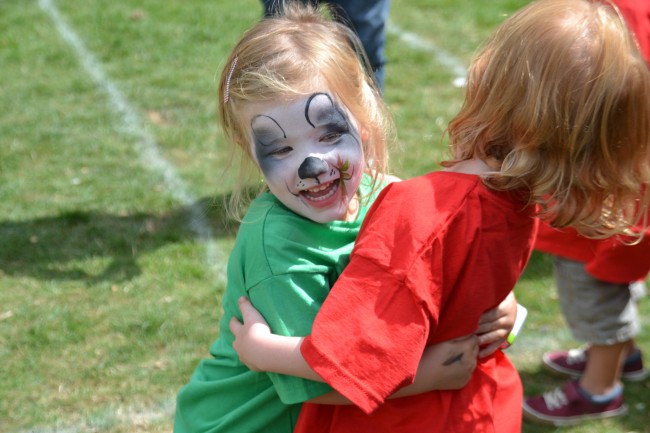 How is your summer going? Keep your fingers crossed mine gets easier soon, on the positive side, we have made a lot of play dough and a cardboard kitchen, so I've achieved some of my ever growing pinterest list.