Plants need water, air and sunlight to grow, but they don't always need soil! Cressheads are a great way to demonstrate this and this superhero version is fantastic as a fun Easter craft or simple science experiment.
Children will love cutting the cress "hair" and watching it regrow!
These are taken from my new book Snackable Science which is available to buy now. Snackable Science contains 60 edible science tests and experiments for kids of all ages. I'd love you to take a look and let me know what you think.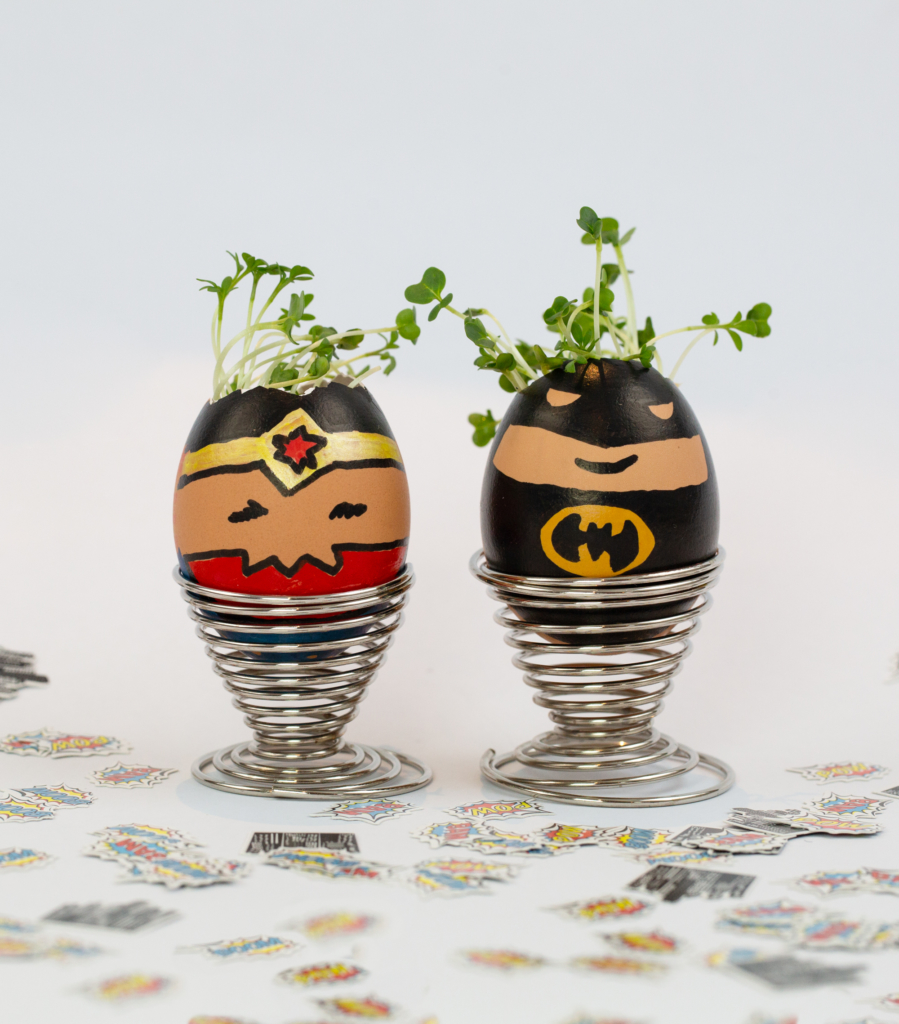 How to grow a cress head
What you need
Eggs
Spoon
Egg holder
Cress seeds
Cotton Wool
Felt tip pens – sharpies work really well.
Instructions
Boil the eggs in water until they are hard boiled.
Gently break off the top with a spoon.
Spoon out the contents of the rest of the egg.
Carefully decorate the shell.
Place a piece of cotton wool inside the eggshell and carefully drop water onto it to make it damp.
Place the cress seeds on top of the cotton wool and leave in a sunny spot.
Add a little water every few days and watch the cress grow.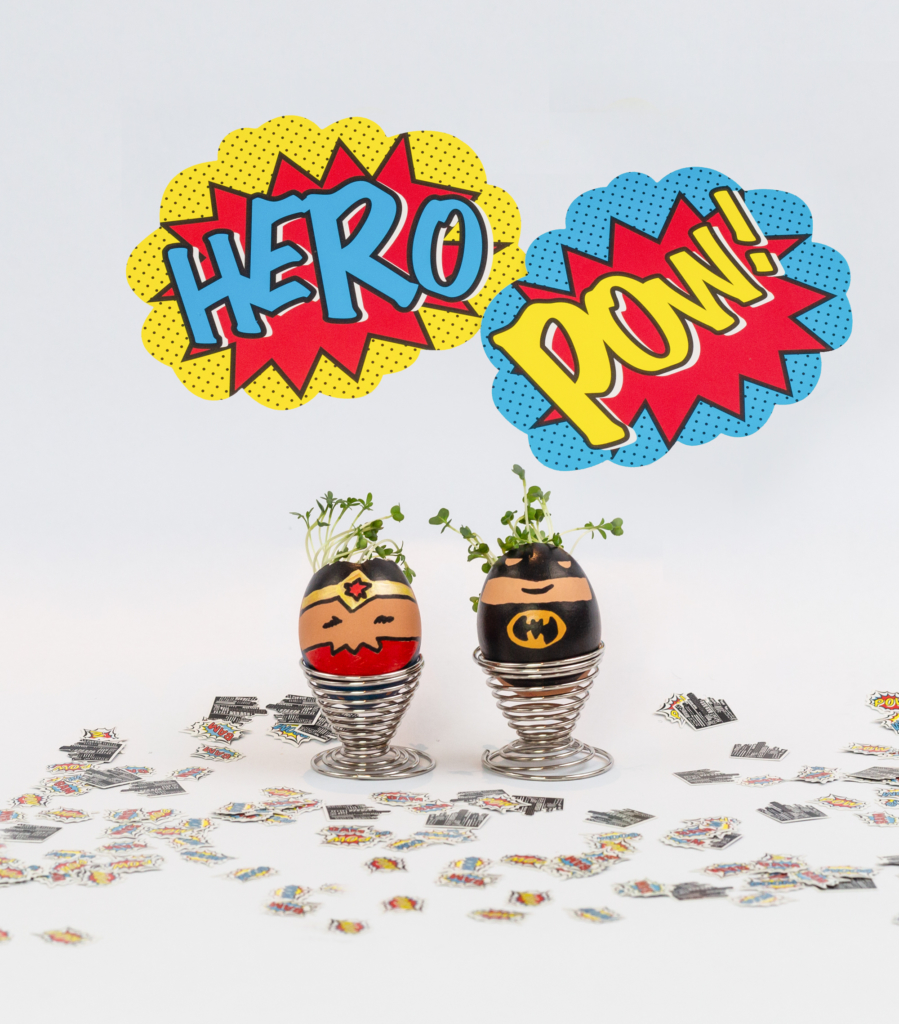 More Cress Head ideas
Red Ted Art has some gorgeous sprout heads
Playdough to Plato has these super cute egghead planters.
We've also got some super cute easy decorated eggs for Easter.
Or, for something a little different Little Eco Footprints has these amazing sweet potato slips.
If you like this, you might also like these exciting egg experiments from Science Sparks.