Charlie is the dribbliest of  all my babies so far. One day last week he worked his way through 7 outfits, each of which ended up a wet, soggy mess. He already has two teeth, but I'm guessing a few more must be on their way.
I spent a long time looking for good teething toys for him and eventually came across this gorgeous Bubba Bag full of big people things from Gumigem. Charlie especially loves the keys as you can see from the photos.
The purple Bubba Bag come with 4 toys made from soft, flexible non toxic, washable silicone. They feel lovely and soft, but are also hard wearing. Charlie's teeth are very sharp, but despite his constant chewing, the toys haven't marked at all.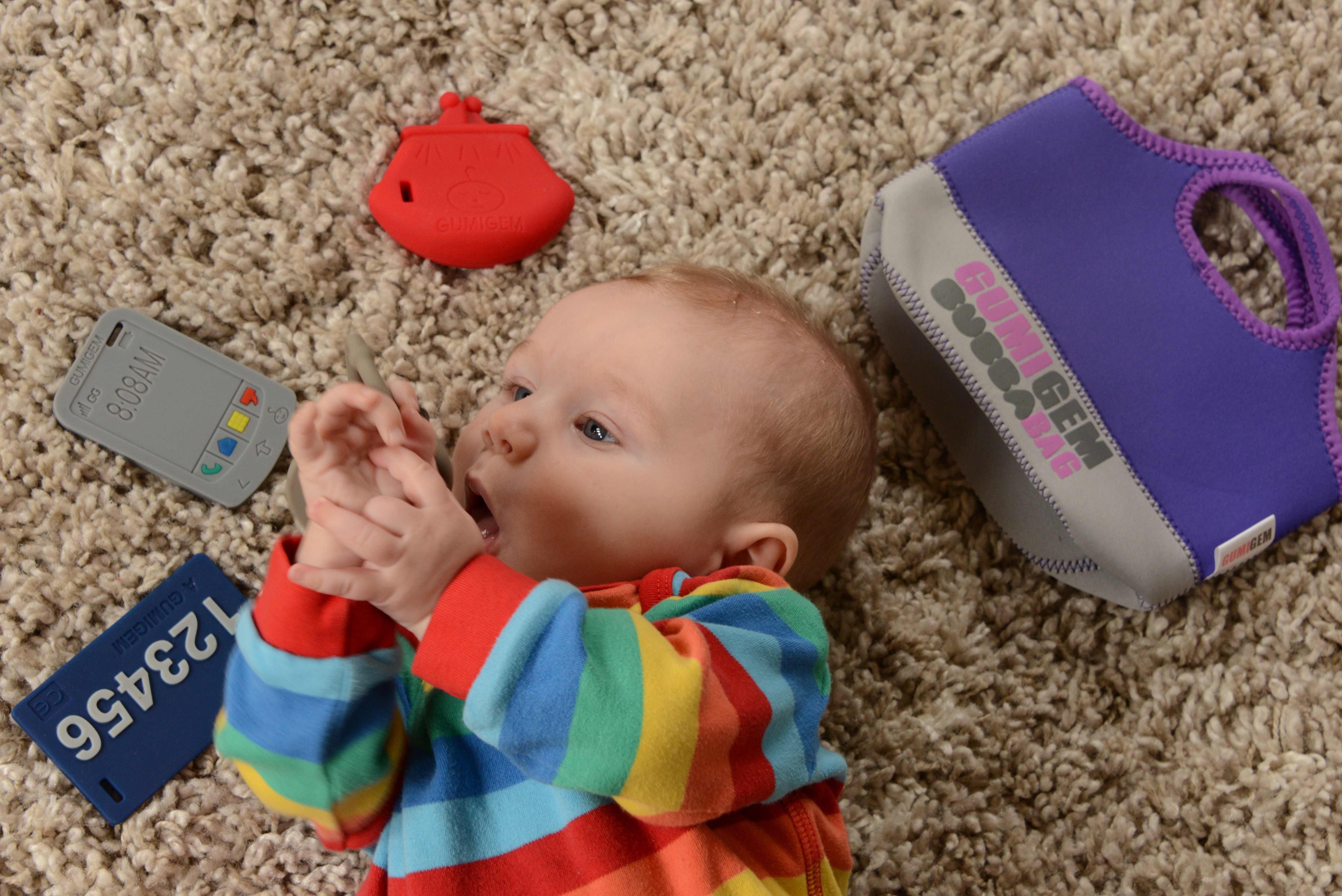 The toys in the bag are:
·      car keys
·      credit card with lovely raised numbers
·      A small purse with bobbly bits
·      A sized smart phone, which will be great for imaginative play when Charlie is older.
Each toy ( apart from the car keys ) has a clever slot which can be looped onto a dummy clip or toy tie making them perfect for taking out without the risk of dropping onto dirty floors.
The super cute bag will be great when Charlie is older and starts to play. I remember my eldest spending hours taking things out of bags and putting them in again.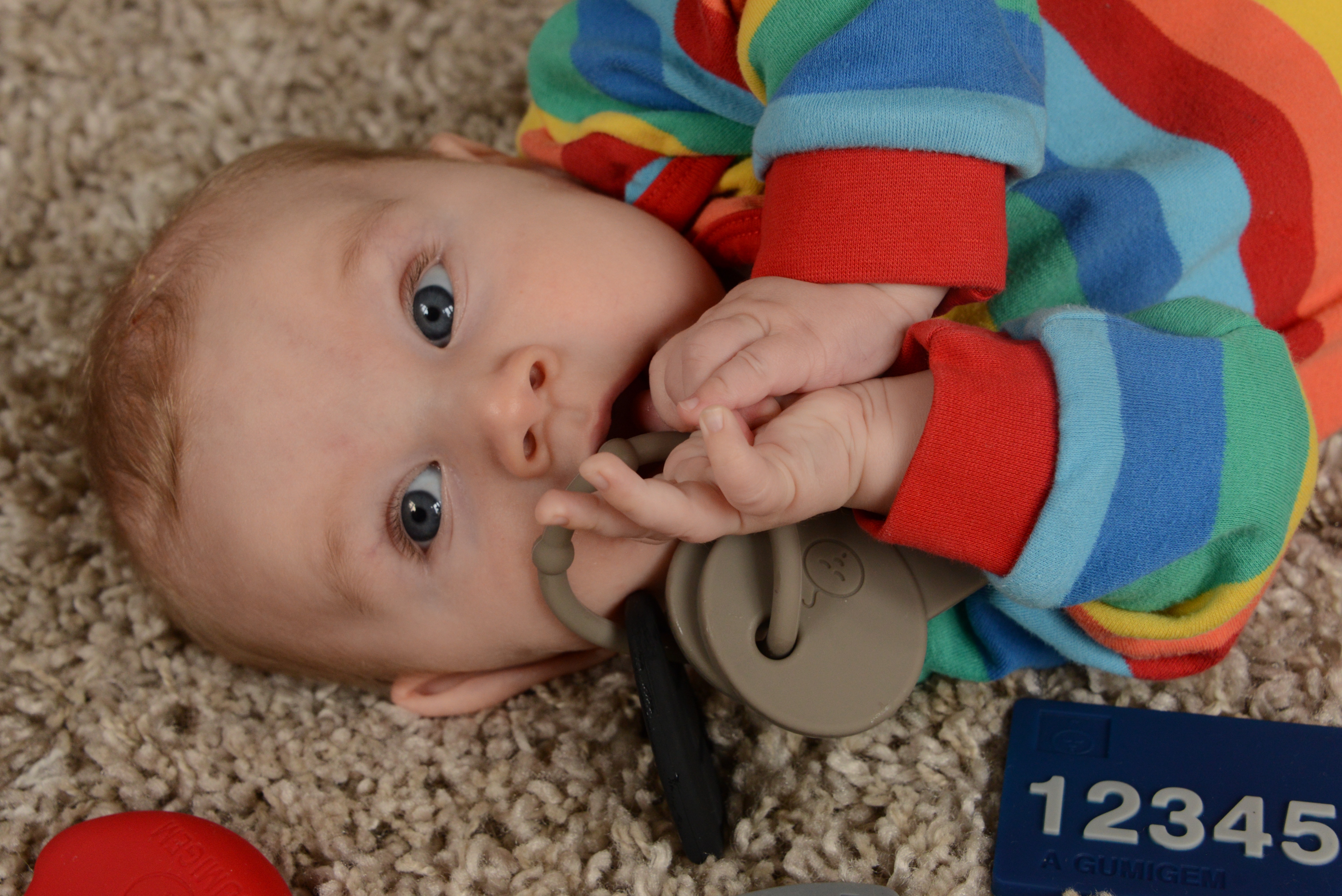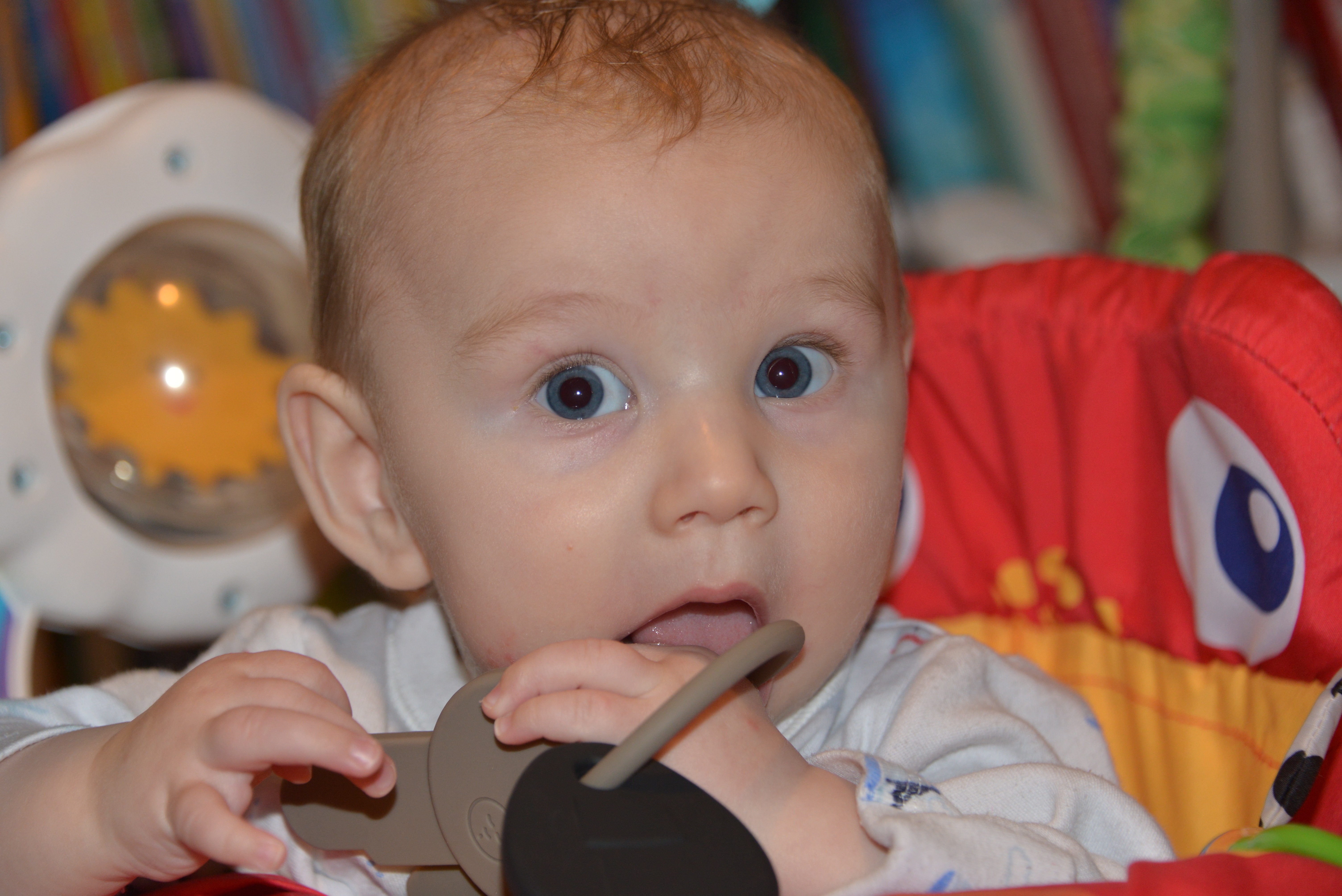 If you're looking for teething toys, we would definitely recommend Gumigem.
We were sent a Bubba Bag for the purpose of this review.
SaveSave
SaveSave