The next two weeks are utterly crazy for us, we have leaving parties, graduations, graduation parties as well as the usual end of term gifts to make or buy for various teachers. I'm also already being sent reminders about the last ordering dates for the branded uniform, I feel like I just want to get to the end of this term without thinking about the next, especially as my tiny little H starts school in September and Z goes to Junior School, there are definitely big changes afoot, which bring with them a mountain of organisation. It was challenging enough for me getting one child ready for school ( when Z started Year R, I didn't buy any uniform till the week before he started ), I don't know how I'm going to manage THREE!!
I haven't even looked at what Z needs yet, but I'm pretty sure the uniform list is much more complicated than infant school. I think I need a list for each child, it's going to be LONG!
I love the summer holidays, the lazy mornings, hours spent playing in the garden, picnic lunches and trips to the park with friends. It's just so much nicer than the crazy madness of term time. I always feel like six weeks is such a long time, and I try really hard not to think about buying school uniform early on, but I know from experience how fast the time goes and how it's best to be organised from the start to save stress later. I'd better start planning now, I was pleased to see the George at ASDA sell pretty much everything you need and have a 100 day guarantee, it just makes things so much simpler if you can get them from the same place.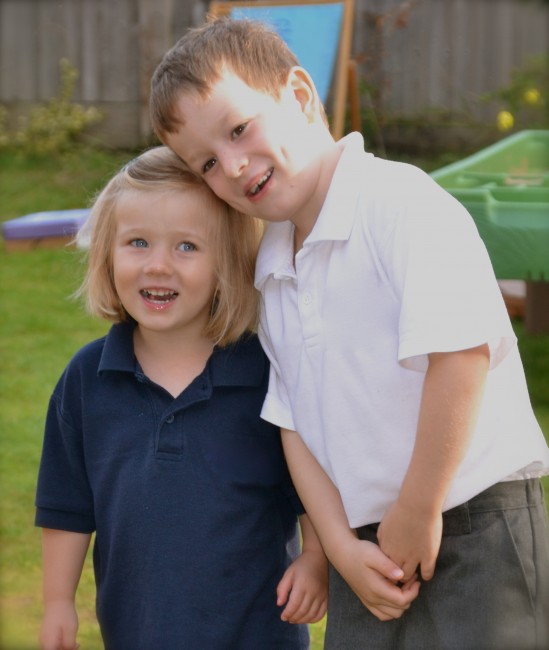 This is an advertorial post