I'm home alone tonight and have been watching old episodes of Friends. Rob and I would watch it for hours on end at University and had all the DVDs, back when DVDs were new and exciting and expensive to buy. I shudder to think at how much we must of spent, although cheaper than going to the bar I suppose, and a bit healthier. The episode I was watching tonight was one of Rachel's birthdays, she smiles semi gratefully at each present and then plots to return it. This is me, although I like to think I am more sincere in my thanks than Rachel.
Everyone says I am impossible to buy for. I think I am easy. I like Lego, expensive face creams, anything coffee themed ( as long as it has the word Starbucks on it ), I loved my Microscooter and generally anything Apple is well received. How hard is that?
Of course, the best presents in the world are just little notes I find scattered around the house.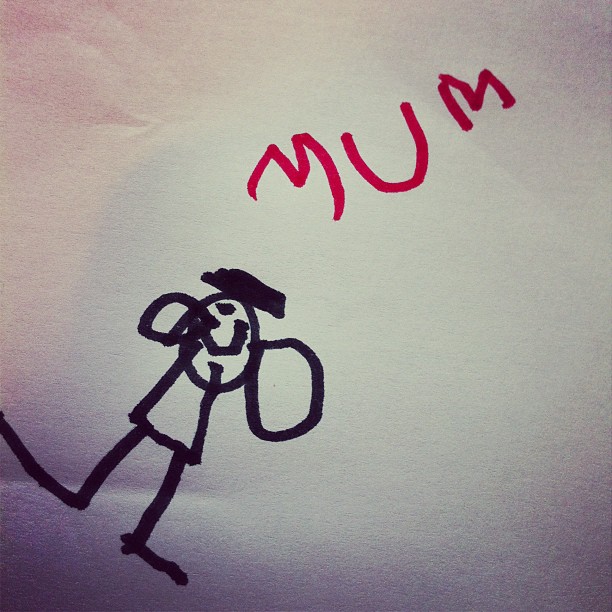 I'm also partial to a lovely bit of stationary, something like the organiser in this range from Gorjuss would make me very happy. My husband always laughs because I won't make lists in my phone, but I just love to actually write things down on paper with a real pen and then cross them off. It's much more satisfying than a phone list, especially if like me you always lose your phone.
I like to buy people slightly unusual presents, and of course have no time to actually shop anymore, so online shops have been a complete lifesaver, something about having three children has made actual real shopping seem much less appealing. I know there is something lovely about actually going to a shop and choosing a present, but I also love the huge range of products you can choose from online and it's much easier to find something a little different.
What do you think?
This is an advertorial post