It never fails to surprise me what keeps my children entertained, most recently loom bands, Bear Snacks Yo-Yo cards and in just the last couple of days Match Attax cards.
I overslept till 7.45 this morning ( if you saw me on the school run, apologies, it wasn't pretty ) because Z and S were so busy 'sorting' their cards they didn't wake me up. Sorting actually means S claiming all the glittery, sparkly ones while Z filters out the expensive players and England cards, it's an interesting combo. However, what made me laugh the most was S making her own cards. I might need to buy her some……anyone got any sparkly ones to giveaway?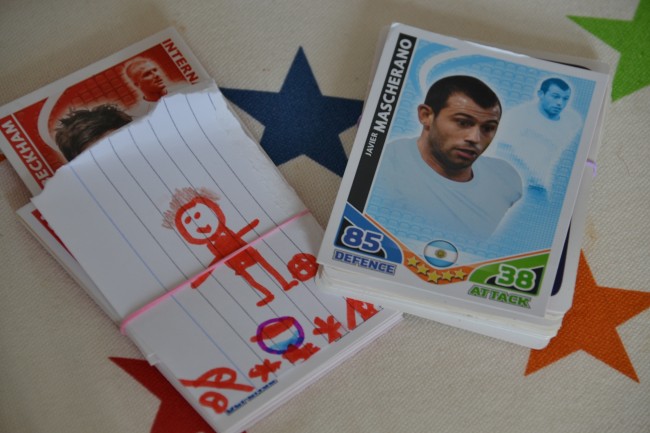 This week's Wot so Funee? can be found over at Little Lilypad Co.