Yosemite is one of my favourite places in the world. The first time we visited ( before having children ), we camped and explored on horseback. When we took the kids a couple of years ago, we made the rookie error of not planning our time there. We were on a huge California road trip, and just booking hotels had been such a huge task that I didn't quite plan our itinerary as well as I should have. Our day in Yosemite was great, but we all left feeling like we hadn't seen enough. I would love to go back one day.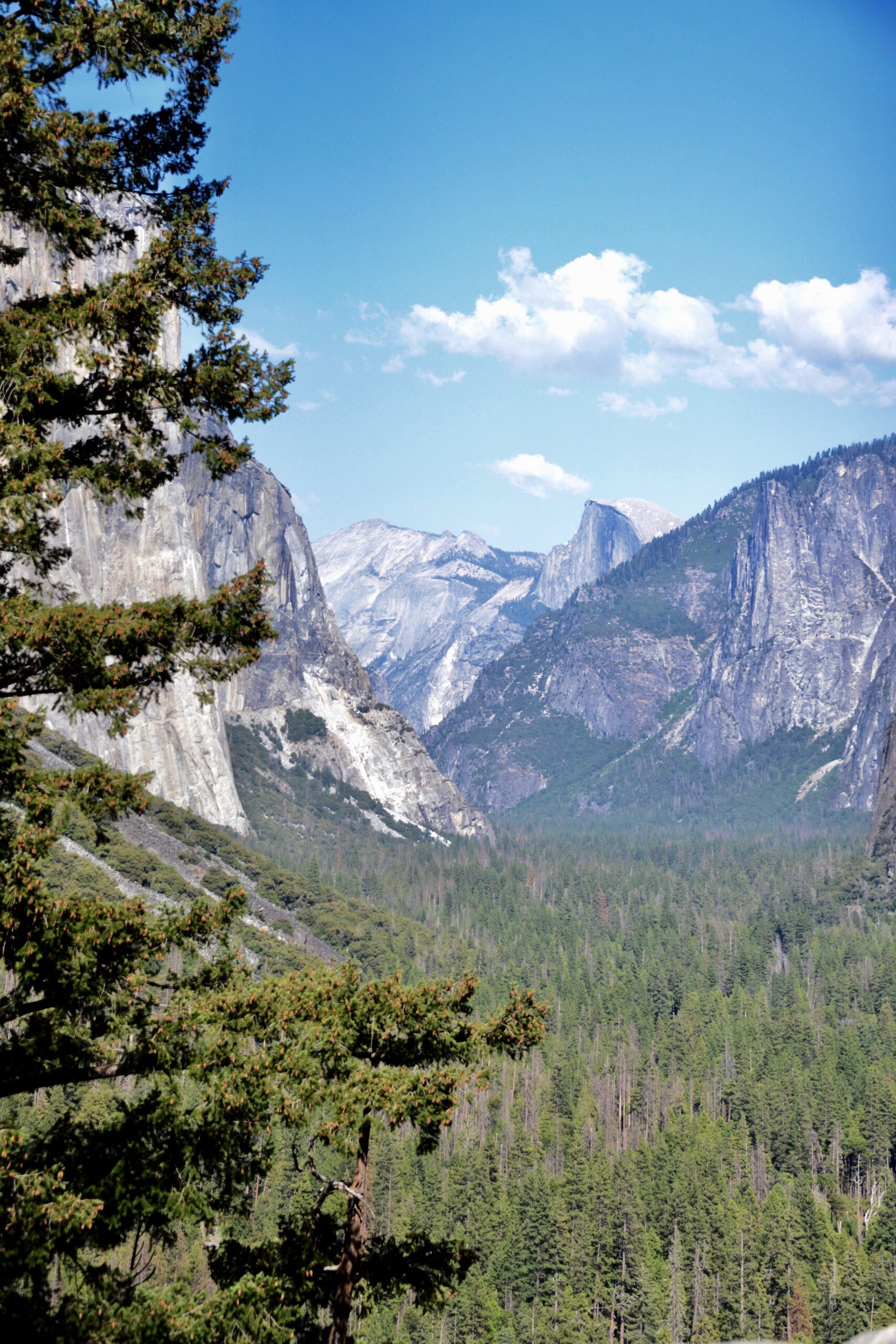 Great things to do in Yosemite with kids
I've compiled a list of fun things to do in Yosemite with kids, but don't feel that you need to plan lots of special activities. Just being there and taking in the scenery is amazing in itself.
Junior Ranger Program
Visitors can download a Junior Ranger Handbook to complete as they walk around the park. This is a fantastic guide to the park with engaging activities and fun facts about trees, animals and also information about how to stay safe. I'd recommend downloading and printing this before arriving, as it has lots of information that's handy to know pre-arrival, but copies can be picked up free of charge from the visitor centre too. Children then just need to share their book with a park ranger to receive a badge!
Take a family Friendly Walk
Yosemite is all about the scenic walks! We found the best family-friendly trails were Valley Loop Trail, Cook's Meadow Loops and Mirror Lake Trail. These are all relatively short trails and not too difficult, but always check the guide first.
Don't forget swim stuff if you head to Mirror Lake! It's the perfect place to take a dip. Water levels can drop in summer, though.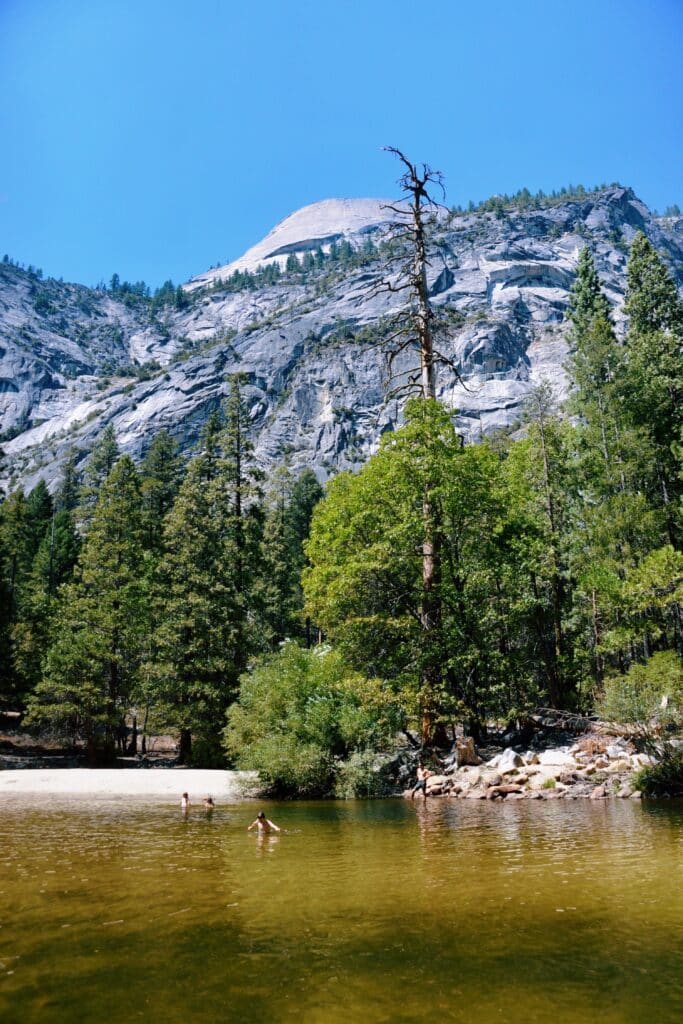 Take a tour
The summer heat can make it hard for little legs to get the most out of a trip to Yosemite, so consider booking a bus tour! The Valley Floor tour is a great option for families. It's around 2 hours long and perfect for learning about the history, wildlife and flora of Yosemite.
Look out for wildlife
Yosemite is full of wildlife. Watch out for deer, squirrels, birds and bears, but always keep a safe distance!
Camp at Yosemite
If you're feeling adventurous, book a Yosemite campsite and stay for a few days. Campsites do book up quickly though, so always make a reservation, especially if you are visiting in peak season.
Climb Yosemite
Don't panic, the kids won't be attempting El Capitan, but climbing lessons are available for all levels with the Yosemite Mountaineering School. Check the website for full details, but kids need to be 10 years ( with an adult ) and 12 to do the lessons alone.
Rent Bikes
Bikes can be rented and used on designated bike paths around the park. Rental rates start at around $40.
Horseback Riding
Horseback riding is a unique way to explore Yosemite and one the whole family will remember forever.
Don't forget to visit the Tuolumne Meadows and Wawona Visitor Centres too. They are great places to cool off and learn more about the park.
If you fancy a picnic, Yosemite Valley, Tuolumne Meadows, and Glacier Point are great spots to sit and relax for a while.
Where to Stay in Yosemite
We stayed at Tenaya Lodge, which was about an hour's drive from the valley floor. We arrived after a very long drive up from Anaheim and immediately fell in love with the hotel. We stayed in an Explorer cabin which was perfect for our family of 6. If you're happy to drive down to the valley floor rather than stay down there, I would 100% recommend Tenaya.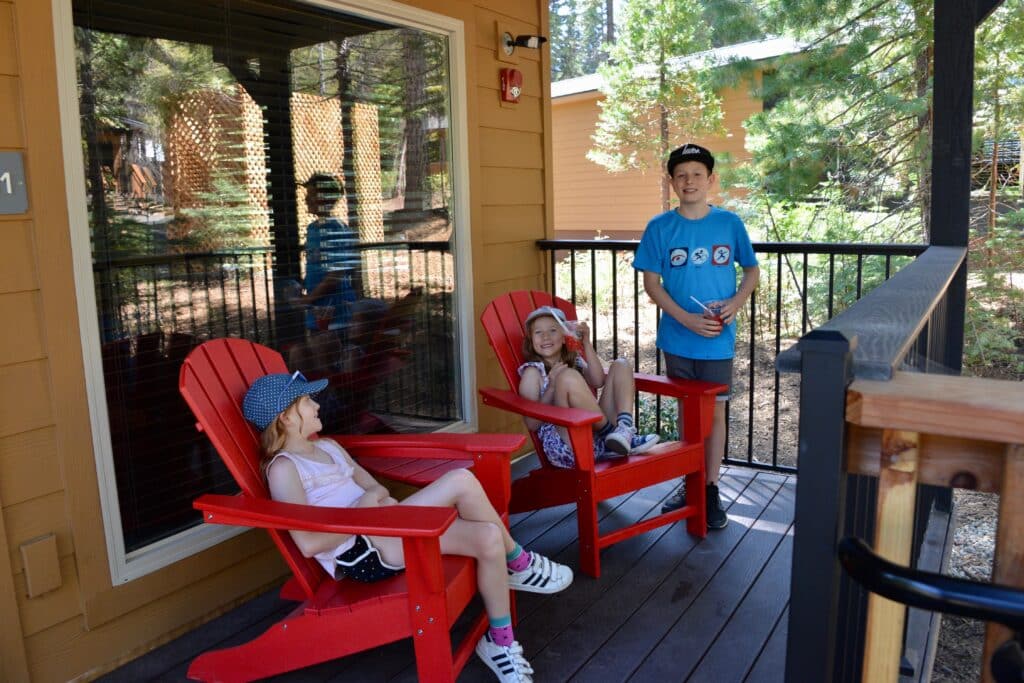 If you want to stay closer to the action, it's worth booking quite far in advance. Condenast has some great recommendations for places to stay in Yosemite.