Indian Shores on Florida's beautiful Gulf Coast is a great destination for families with kids of all ages. The white sandy beaches are pristine, the water warm is crystal clear, and the year-round sunny climate makes it perfect for outdoor family adventures.
Indian Shores is just a short drive from Clearwater or St Petersberg and a fantastic relatively quiet place to act as a base for exploring the local area.
There are plenty of restaurant options for all budgets and tastes, well-stocked supermarkets and a vast array of hotels and Airbnbs to choose from.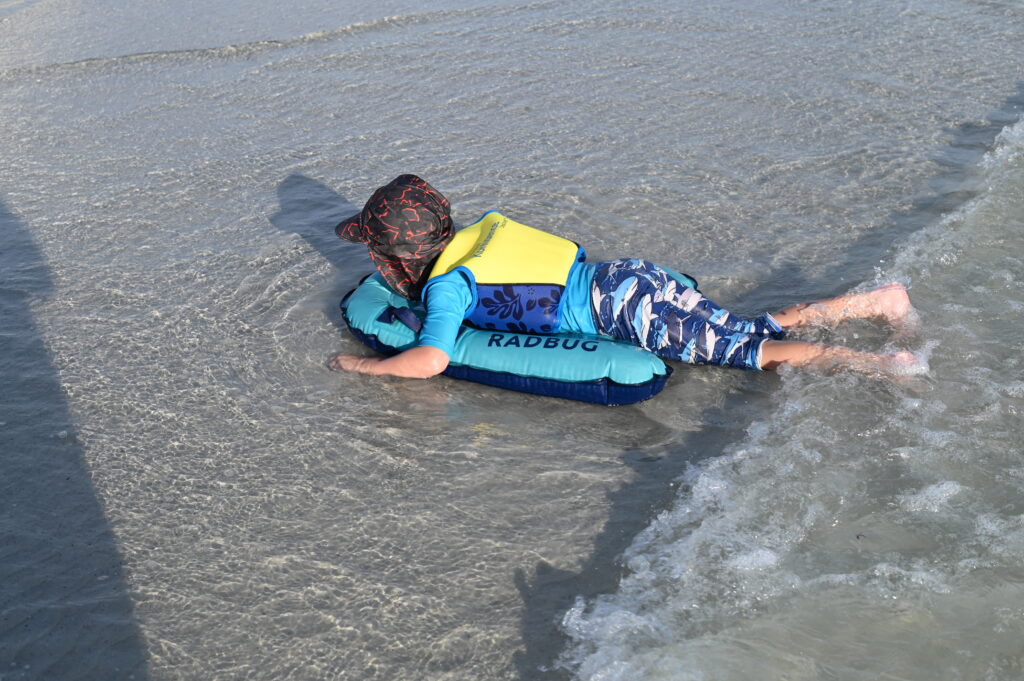 Fort De Soto Park
Fort De Soto Park is made up of 5 interconnecting keys spread over 110 acres of wonderfully undeveloped beaches. Visitors can look around the remains of a fort built during the Civil War, and the Fort De Soto Museum is a great place to learn about the history of the area.
Fort De Soto Park is about 40 minutes from Indian Shores, so not too far for a day out. There's a 7-mile trail perfect for cycling, jogging, or just a family walk. Kayaks and bikes are available to hire for fairly reasonable prices, and the 3 miles of beautiful sandy beaches are not to be missed.
Younger children will love the pirate-themed play park at the entrance and hunting for shells in the tidal pools.
Visit an uninhabited island
Visitors can take a trip to Egmont Key or Shell Key from the Fort De Soto Boat Ramp. Both are uninhabited islands with an abundance of wildlife to see, including dolphins, manatees and stingrays. We took a clear kayak tour with Get Up and Go Kayaking to Shell Key, which was one of the best experiences of our whole holiday. I booked the early morning 7.30 a.m. slot as the heat was intense, and it was perfect. Our guide was hugely knowledgeable about the area and although we didn't see a manatee, we did see jellyfish and lots of fiddler crabs on the beach at Shell Key. It was a great experience for the whole family.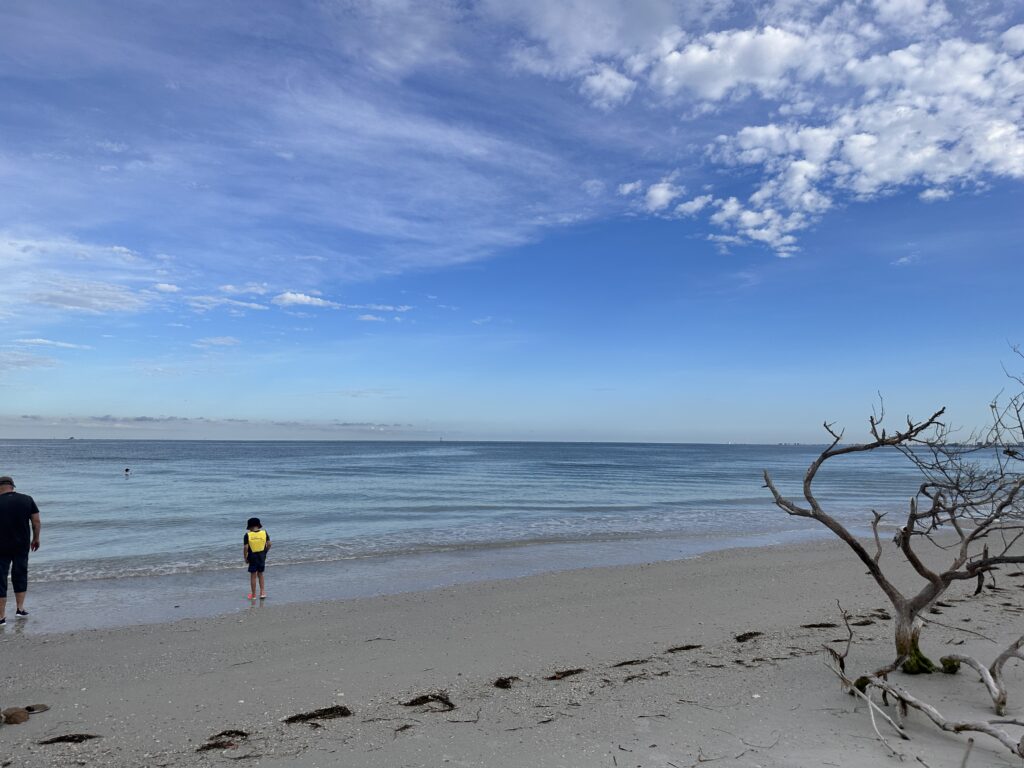 If kayaking isn't your thing, Hubbards offer a variety of boat trip options from Fort De Soto Park.
Splash Harbour Water Park
We didn't visit the water park as we'd just spent a week in Disney World, but we did drive past and it looked fab. There are plenty of water slides, a lazy river and you can even mine for treasure!
Adventure Golf
Smugglers Cove adventure golf was brilliant! Mini golfers can also feed live alligators at each of the Floirda locations.
Seaside Seabird Sanctuary
Seaside Seabird Sanctuary is a wildlife rehabilitation centre for birds. The sanctuary is large and spacious with an obseravtion tower, education centre and well stocked gift shop. It's a great location for an afternoon or morning out.
Indian Shores Nature Preserve
Indian Shores Nature Preserve is a sanctuary for local wildlife. We saw lots of turtles and birds on our walk along the wooden boardwalk. Watch out for Great Blue Herons, Yellow Crowned Night Herons as well as three different types of Mangroves.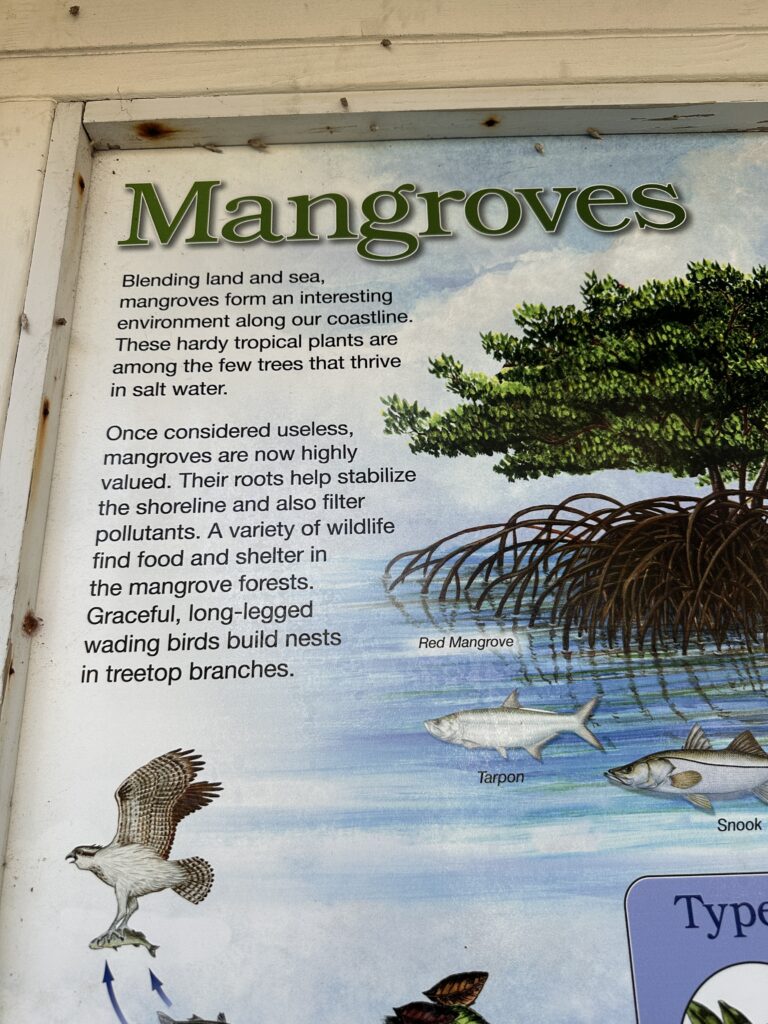 Johns Pass Village
John's Pass Village is one of the top tourist attractions in the area with over 100 shops, restaurants and other attractions. It's just a short walk to the beach and a lovely place to stroll around for an evening or afternoon.
Take a pirate cruise with Captain Memo
Head off on a pirate cruise with Captain Memo. The cruise is a fun filled family friendly party boat with fun, giggles and wildlife spotting for the whole family.
Take a trolley trip
One fun way to make the most of a trip to the area is to take a trolley trip and visit several beaches in the area without worrying about car parking.
Hire a boat
We hired a boat from Island Marina Boat Rentals and spent a very happy two hours exploring the bay. If we ever go back I'd love to hire a boat for longer and head into the Gulf or to Caladesi Island. We did however enjoy a brief visit to One Tree Island!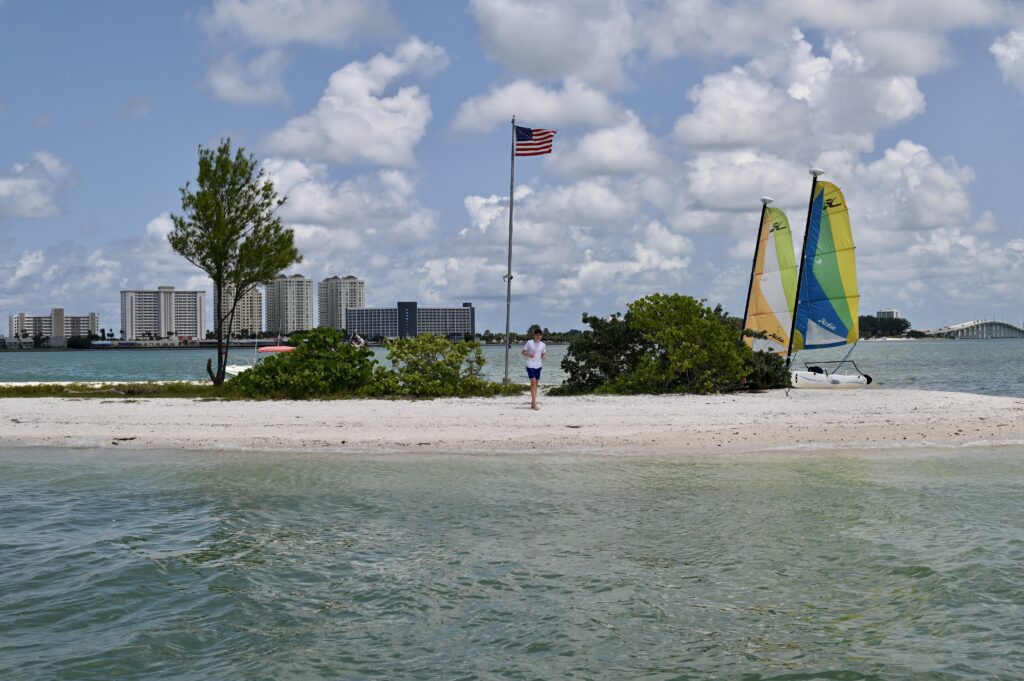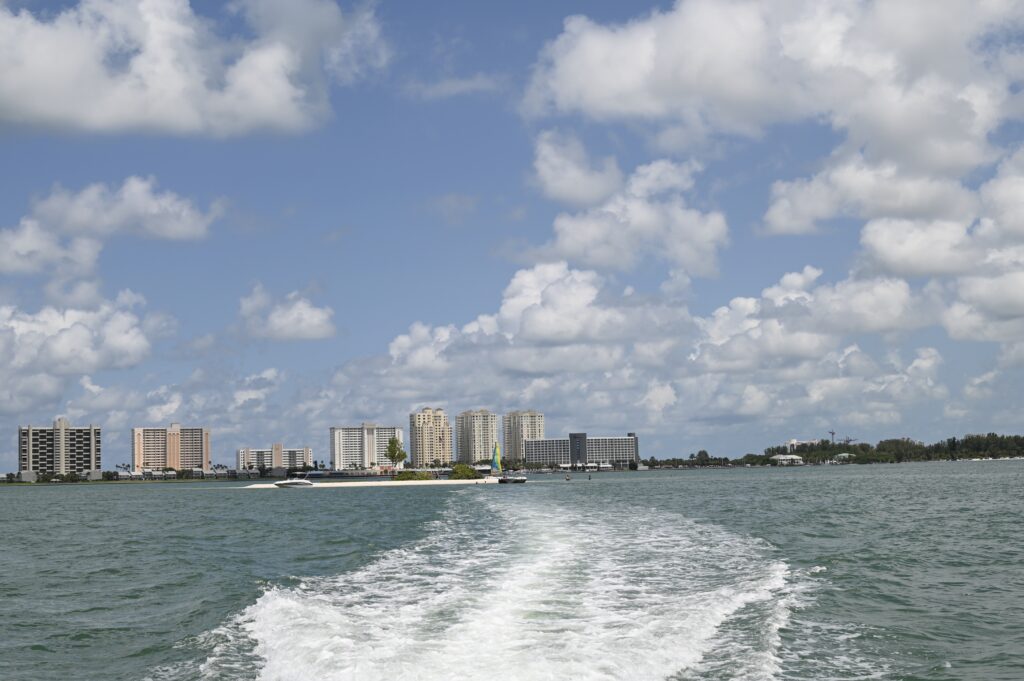 Watch the sunset
Indian shores is famous for it's beach sunsets. Head to the shore and watch the sun go down while paddling in the warm water.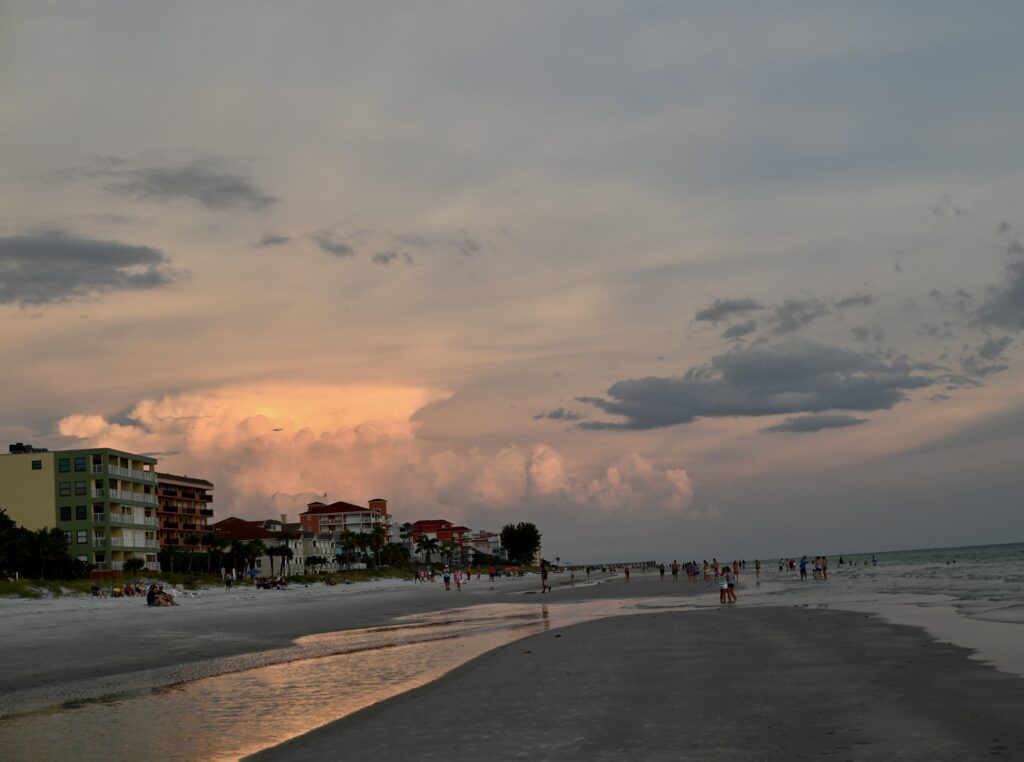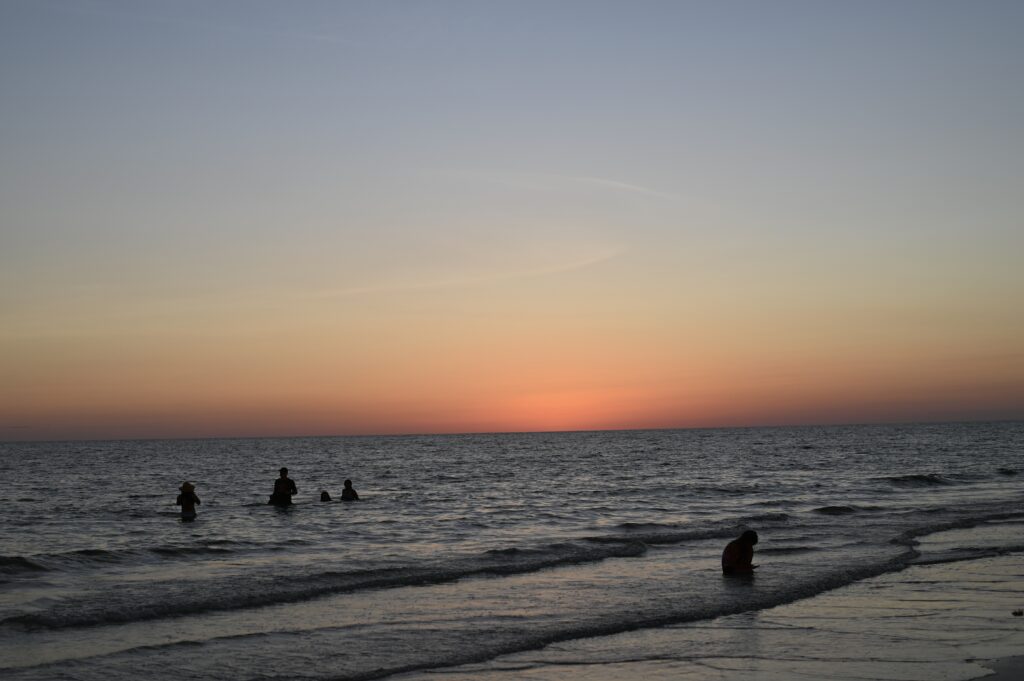 Indian Shores really does have something for everyone. We had a fantastic three days exploring and I would love to go back one day. It's a real hidden gem and a great location for exploring Florida's beautiful Gulf Coast. We barely scratched the surface of what the area has to offer. I'd go back tomorrow if I could!