A family road trip can be equal parts exciting and equal parts daunting. Luckily, you can omit the latter if you keep the following planning tips in mind. Here is how to go about planning the ultimate family road trip for the very first time, and every time thereafter.
Plan early
Start planning as far ahead into the future as you can, and involve the kids right from the beginning. Parents who have 'been there and done that' can attest to the fact that children who have had the opportunity to take an active role in choosing the destination, the snacks, the music, etc. will be more excited about the journey itself and a lot more helpful in general. While you might have to deal with a few more 'are we there yet?' phrases and other related questions as the excitement builds, the process is certain to run a lot more smoothly overall.
Consider renting an RV
Concerned about kids sitting in one place for hours on end? Boredom and restlessness are inevitable. Hence the reason why so many parents decide to make everybody's lives easier and more comfortable by renting an RV or motorhome. Many are thrilled to discover that RV rental is actually a lot more affordable than they had originally anticipated. This is due to the fact that you will usually have a number of different options available to you in terms of size, model, and function, so finding an RV tailored to the unique needs of your family shouldn't prove too difficult. Choose from a spacious, large RV to a functional compact RV or a variety of other types in between. Ultimately, no matter where you are headed or how long it takes to get there, you will be very glad that you made the decision that you did!
Pack wisely
You will obviously want to maximize space throughout the road trip, regardless of whether or not you have chosen to rent an RV. However, one aspect that you definitely do not want to skimp on is that of entertainment for the kids. Having said that, that does not necessarily mean needing to lug their entire toy box on vacation with you! Instead, opt to pack smaller items, such as toy cars and crayons with plenty of paper to encourage art and creativity on the road. If they are old enough, you could also bring along some of those special magnetic travel board games and, of course, a good few books. What better time to get them to read more?
Use snacks as a distraction
If the toys and board games don't quite do the trick for the entire duration of the journey, be sure to have plenty of snacks on hand to help fill the gap. Snacks are a wonderful distraction because they not only keep the hands busy, but they keep the mouths busy too! Pack a wide assortment of healthy nibbles in separate containers and slowly doll them out whenever the kids seem to be getting restless or impatient. Think sandwiches with nutritious fillings, hard-boiled eggs, fruit kebabs, cheese sticks, protein bars, and veggie sticks with a delicious dip.
Alternatively, opt to pack a picnic that you can all enjoy together at one of the pit-stops. It will give everybody an opportunity to stretch their legs, get some fresh air, and just enjoy a break from the road.
Brush up on those classic road trip games
You probably didn't have access to a smartphone or a tablet back in the day when you went on a family road trip with your parents. The only thing with which to busy yourself was a handful of fun road trip games. Now is a great time to revive them and teach them to your own children! Some excellent car games include:
I-Spy: Remember this one? It's the game where you choose an object that is within your sight and let everyone in the car or RV know what it starts with. From there, they have to guess which object it is. Not only is it sure to provide at least a few minutes of fun, but it is also a great way in which to strengthen your children's alphabet knowledge and boost their vocabulary.
The License Plate Game: Another classic that is always a winner. In this game, everybody needs to come up with a sentence or a phrase using the letters in each and every license plate that you pass on the road. For instance, TLV could stand for "Tom loves singing," and HPT could be "Harriette plays tennis."
Would You Rather: This simple road trip game revolves around providing someone in the car with two options to choose between and trying to stump them with a truly difficult choice. For example, 'Would you rather give up chocolate forever or never watch television again?'
The Story Game: One person kick-starts a story with a sentence, and everyone in the car or RV needs to take turns adding a sentence to the story, thereafter. It's is always so much fun to see where the storyline ends up!
The Rhyming Game: Someone selects a word and then everybody else needs to take turns saying another word that rhymes with it. The first person to repeat a word already mentioned, or to be unable to think of a new one in ten seconds loses.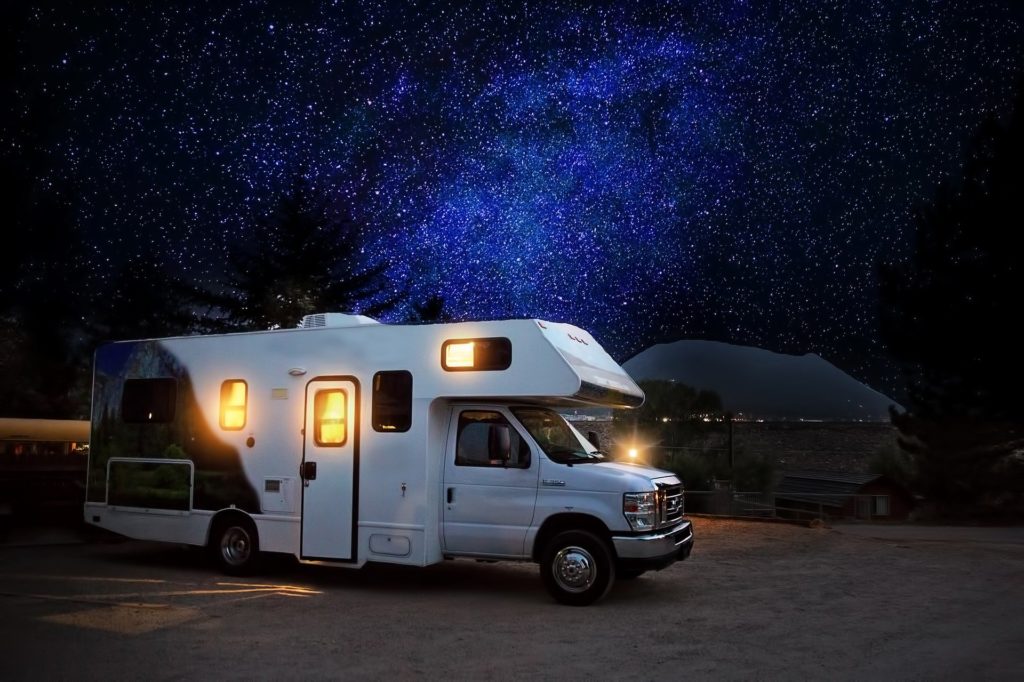 Review your route
Another great way in which to keep the kids busy is to point out plenty of interesting sites and places along the way. Be prepared for the best ones by doing some research into your selected route beforehand and perhaps planning a few educational stop-offs throughout the journey too. That way, they will be able to take a breather and maybe even work off enough energy to enjoy a long nap on the next leg of the trip!
Family road trips need not be stressful. Here's to making a host of incredible memories that everyone is sure to look back on fondly for many years to come.