Before I had children, I always thought actually having children wouldn't stop me from travelling and, most of all, snowboarding. Fast forward ten years, and my poor snowboard, lovingly stored in the loft covered in wax, finally hit the slopes again. We had quite low expectations for our first holiday regarding the amount of skiing and snowboarding we would actually get to do and were just so grateful to be actually back on a mountain in Winter that we didn't mind not having much child-free slope time.
I didn't look into childcare at all, but I'm sure there are many options if you choose that route. We booked the kids in private ski lessons with ESF for two hours a day and were happy to ski with the kids wherever they were comfortable for the rest of the time.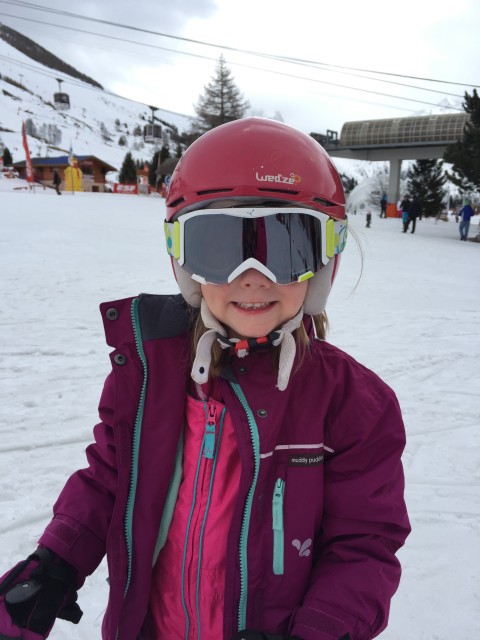 Top tips for a first family ski holiday
Research the mountain. Les Deux Alps was great for beginners as it had several free-to-access nursery slopes that easily kept my daughters happy for the first four days and meant we didn't need to buy a week-long lift pass for them. I have to admit to being quite a nervous parent, but the nursery slopes felt very safe, the button lifts were easy enough for the children to use alone, and the staff manning the lifts were lovely and helpful. France ski holidays are a great choice for a first family ski holiday as there's so much choice in areas to stay and great facilities for first-timers.
I'd also recommend studying a piste map carefully before you arrive and planning safe routes for children once they are more able and also planning your own ski routes if time is limited.
If you haven't skied or snowboarded for a long time, start slowly! My first experience with my board was my husband taking me on a very fast, steep button lift, which I managed to fall off halfway up, knocking my confidence a little.
If you're not staying in a ski-in ski-out location, consider hiring a locker to store boots and skis. We found the children were desperate to get their boots off after an afternoon skiing, and just being able to drop everything off at our locker and then take an easy, leisurely walk back to our hotel made the end of the day much easier.
If you're not confident, book a refresher lesson. I hadn't snowboarded for ten years, so I would have really benefitted from a refresher lesson, especially as I didn't have time to find my feet as I was helping the children a lot of the time.
Book ski lessons for children. We decided private lessons would be best for our three, which worked out really well. Their instructor was lovely, and all three progressed massively through the week. After a few days, we found Zak ( age 9 ) was quite far in front of his sister's ability, so we split the lesson in half. The girls had the first hour together and Zak the second hour alone. Zak was very pleased to gain his 1-star badge, and I think he was quite close to getting the 2-star.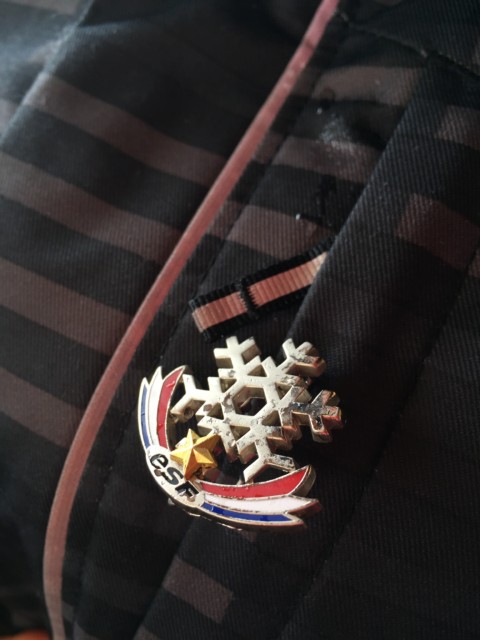 Take snacks and drinks. We found the children were very hungry while skiing, and it saved us a lot of money having pockets filled with healthy snacks and treats to keep everyone going.
Be prepared for the weather. We packed the obvious sun cream, goggles and thermals, but actually, in April, it was so warm we only needed T-shirts under ski jackets.
Do you have any more tips for us?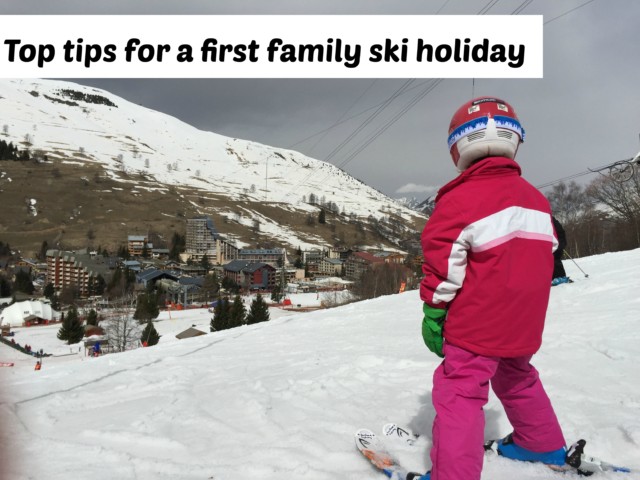 We stayed at the recently renovated Hôtel Ibiza courtesy of Madame Vacances.  Prices start from £319pp based on two people sharing on a half-board basis.