As your kids start to get older, it is important that you update their bedrooms, so that it reflects their changing interests. They will not want to stay in their childish bedrooms forever, so you must make sure that they have their own space to feel comfortable. Before you get around to redecorating, it would be a good idea to talk to your kid first and find out from them what changes they would like, so you can make sure their bedroom is a space they will want to be in. If you are planning on redecorating soon, then here are our top tips to help you out.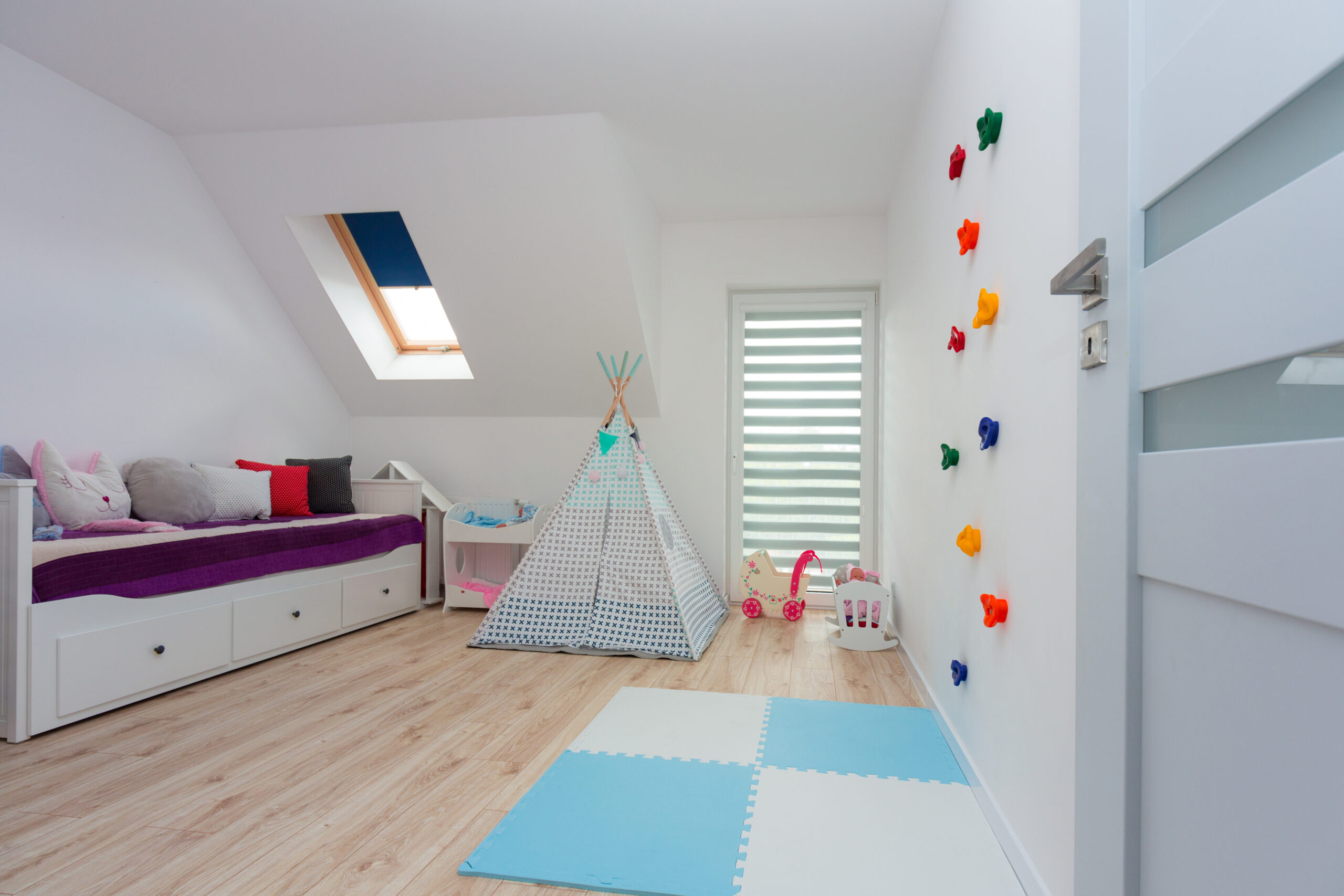 Use Their Favourite Colours
Using their favourite colours in their bedroom is a super simple way to make the space feel like theirs. Having an idea of what sort of colours, they like is a good start and it gives you plenty to work with. Obviously, painting their walls is a great start as it gives you a nice canvas from which you can then build. Buying new bed sheets and cushions is another good option as it will make their bedroom cozier and more comfortable.
Buy A Whole New Wardrobe
Another good tip when you are redecorating your kid's bedroom is to get them a whole new wardrobe. As your child gets older, they will start to develop their own sense of style, which means you need to buy them clothes that will reflect that style. Updating their wardrobe and giving them new clothes to choose from will be a huge improvement for their bedroom as it means they can have a bit more freedom about what they way. The kids wear collection by SSENSE could be a good place to look as they have such a varied collection, you are bound to find something they like.
Make It Their Own Space
The most important part about redecorating your child's bedroom is making it into a space that is truly their own. Although they are only young, they will still need a place where they can go and relax, without their parents being around. It is so important that you give your child their own space, and redecorating their bedroom is a super simple way to do just that. Make their bedroom into their own little sanctuary and allow them to chill out whenever they need it.
Add Cozy Lighting
Adding some cozy lighting into the room is a very simple way to make the room feel more relaxing and peaceful. Fairy lights or LED lights are both great options for your kid's bedrooms as they are easy to operate and not too expensive either. The good thing about the LED lights is that you can change the colours on the remote, meaning your kid can decide each day what colour they are wanting in their room. Simple things like this will make the room feel cozier and it gives your kid that little extra bit of freedom.