How is it the 4th of December already? My head is still in October. This time of year really is completely bonkers. I'd planned on being super organised this year, but of course that hasn't happened, my house looks like Christmas exploded, there are amazon boxes hidden everywhere and my food shopping list is mostly in my head! I keep telling myself there are still 21 days to go, which is three weeks and actually I still have time to make the big day extra special.
I've got some top tips to help you be more organised than me, and one say I'll implement them myself!!
Top tips for making Christmas easier
Do an online food shop. You'll need to book your slot early though, but if you're a regular online shopper they usually send you reminders. I've had my slot for the 23rd booked since the start of November, it's just a shame I currently only have a turkey and a bottle of fizz in the basket! Hopefully soon I'll get around to adding other essential items.
Write your cards in November, add stamps and post on the 1st December – one day I will actually do this instead of still scrabbling around to make the last post.
Plan your fridge space! Veg will be ok somewhere cold and dark, allowing you to save precious fridge space for turkey, cold puddings and festive beverages!
Invest in pre-lit Christmas trees. You'll save hours of light untangling every year! I am yet to tackle our box of mixed up lights this year and dream of a lovely pre lit tree. If it could come with decorations added too that would be even better! I'd really love a prelim tree for outside too. We don't have any outside lights and my children beg for them every year.
Make foodie gifts that keep the kids entertained and save you shopping for gifts. Fudge, chocolate truffles and cakes are always a winner in our house. Just make sure the kids don't eat them all before you can give them out.
Save fridge and freezer space again by freezing some of your mixers for drinks into ice cubes. Frozen tonic water, cranberry juice and lemonade will go down a treat. You could even add some fruit for an extra special touch.
Get everyone to help with the chopping on Christmas Eve while you sing along to Christmas music, you'll save hours on Christmas Day and spend some quality time together too. What's not to love?
Wrap presents while watching Christmas movies. That way you feel extra cheery whilst wrapping making it less of a chore, unless you love wrapping of course. If you can afford it, save even more time buy choosing the gift wrap option when you buy gifts taking the job completely out of your hands.
Another gift option is to buy everyone a voucher with a small gift on the side…some people don't like vouchers, but I love to spend them!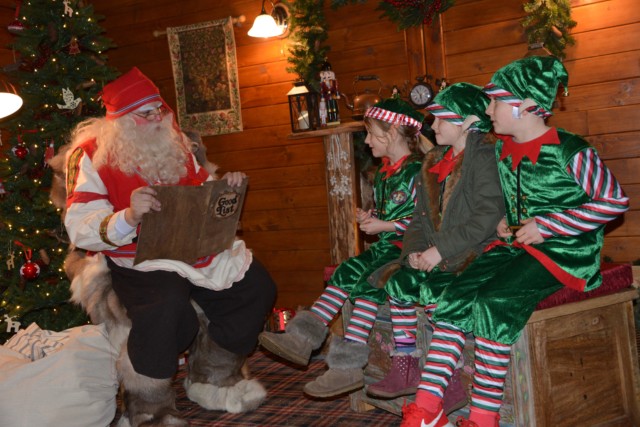 How do you save time at Christmas?