I can't take all the credit for this math game, as I adapted it from one we play in Maths club at school. The game in school has 4 tunnels with numbers 1-4 on them, the idea being that you take turns to roll a marble through the tunnel's adding up the numbers as you go, the winner is the first to 10.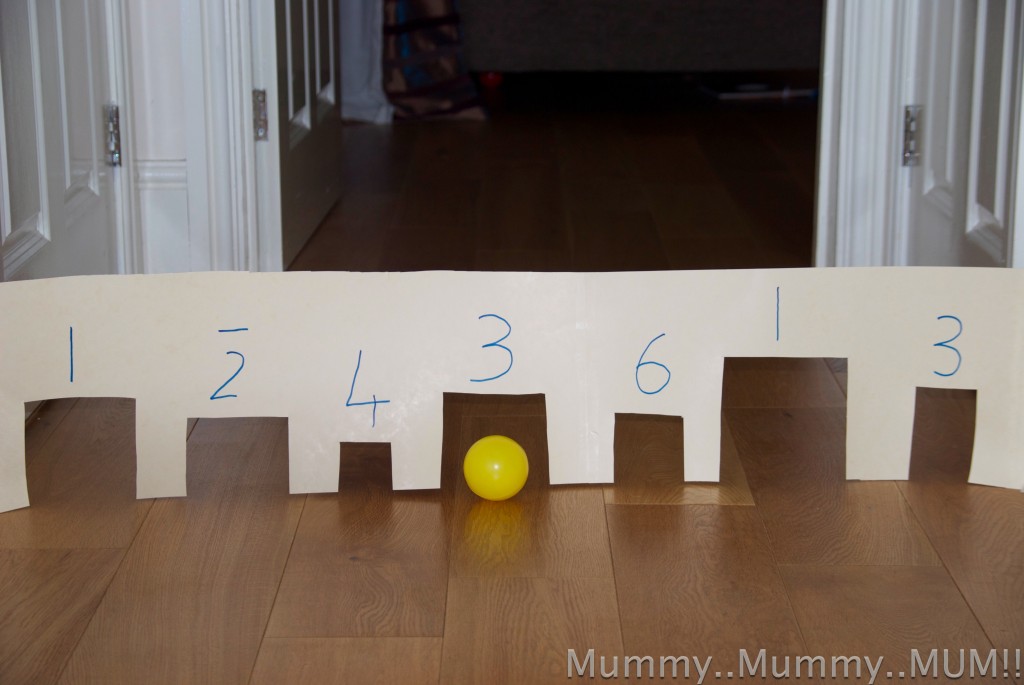 We made more than 4 tunnels, used higher numbers and added a 'minus' tunnel. Z wanted to play that the winner was the first to 40.
We had to use bigger balls too, as marbles are a bit small for Baby H.
This game has been brilliant for practising mental arithmatic with Z, and number recognition with S.
 We also made this fun alternative with DUPLO.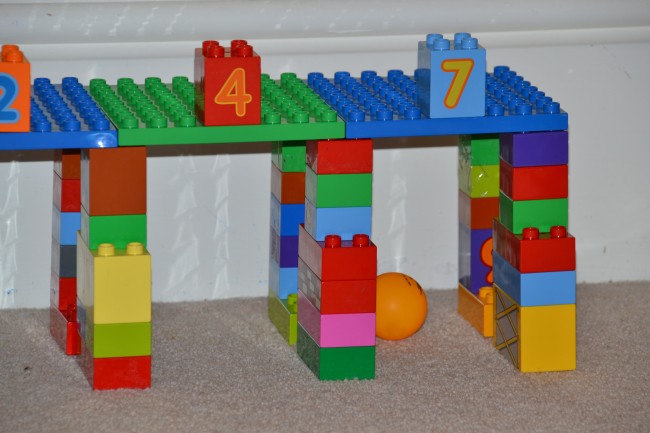 What do you think?