We love collecting sticks and making things with them. These twig boats are very simple. We used string to tie the twigs together and plasticine to hold up the sail.
To make it even more fun, try adding little characters to test whether the boat still floats! These would also be great for taking to a pond or stream for further testing!
You'll need
Sticks
String
Plastcine
Fabric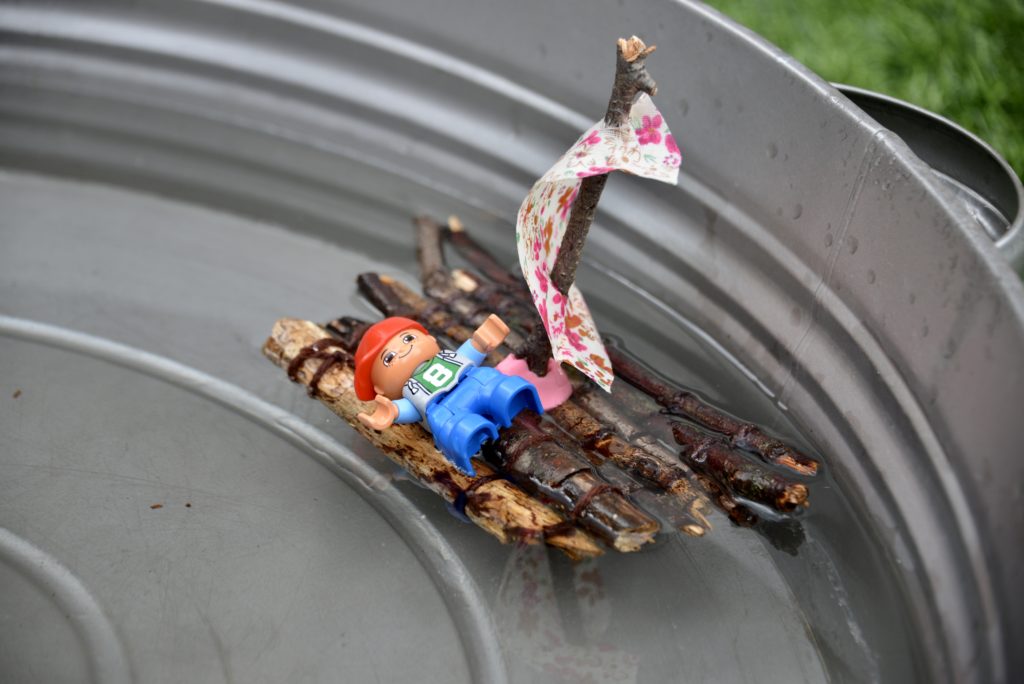 How to make a twig boat
Carefully break the sticks so they are about the same size and lay them next to each other.
Loop your string around the first stick and then twist it over each of the other sticks until they are all attached.
Use a little plasticine to attach a stick upright and thread a triangle of cloth over it!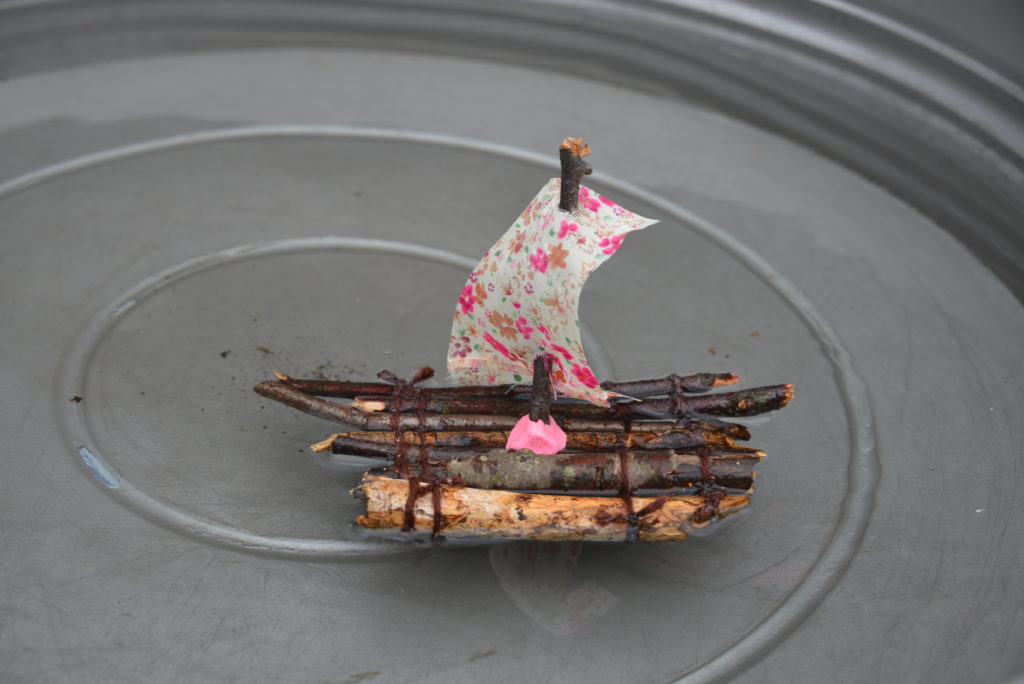 More Stick Crafts
We love these stickmen from Mimi's Mad Things.
This stick loom weaving is gorgeous from Babyccino Kids.
These stick crowns from Mama Miss are amazing too!
Red Ted Art has some brilliant Stick Men as well!
I also have a huge collection of ideas for things to do with sticks and leaves if you're still searching for inspiration.