The older my children get, the harder it is to buy gifts for them. I'm also very conscious of not wasting money and resources on things that will never get used. Unusual gifts tend be more appreciated and I like buying something a little more personalised.
Crafty Gifts
My girls love to draw and paint so anything creative always goes down well. I collect pens, sketch pads and special drawing pencils to put in hamper for birthdays and Christmas.
We had a lot of fun with a pottery set from Scupld recently too. The set came with clay, paint and carving tools. We didn't create a masterpiece but we laughed a lot and it was a good family bonding activity.
Craft subscription boxes such as Toucan Box and Kiwi Crate are a fun idea, although quite pricey for a longer subscription.
Foodie Gifts
Sweet hampers always go down with my children. The Sweet Hamper Company has a great selection of modern and retro sweets, chocolate and American candy as well! You can even buy a sweet subscription which would be a really lovely gift for a child or adult! Who doesn't love a sweet treat through the post?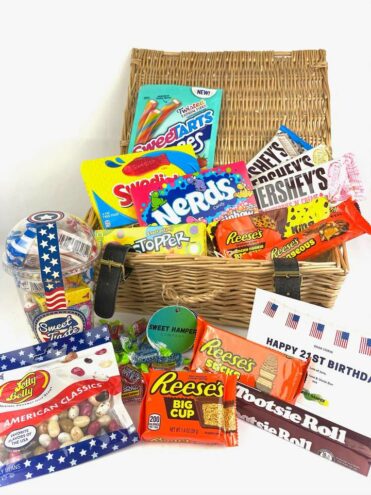 Even as an adult I love a good foodie hamper, it's such a special and thoughtful gift that just keeps on giving as even the container is useful!
It's also never wasteful as everything always gets eaten!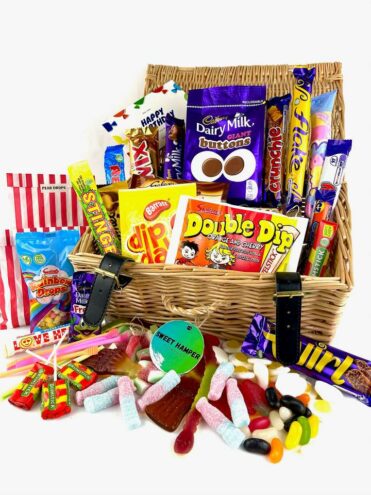 Subscription Gifts
Food Subscriptions
The sweet subscription from The Sweet Hamper Company is a great idea for a subscription gift.
There are two different sizes and they are beautifully packaged.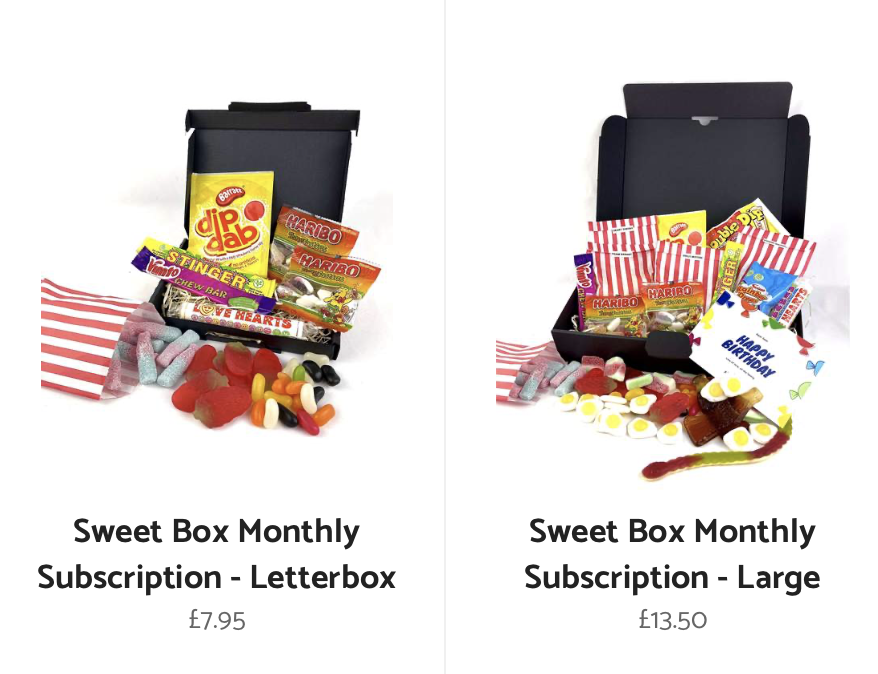 Magazine Subscriptions
We have also very much enjoyed our subscription to National Geographic Kids. A subscription is much cheaper than buying the magazine separately and my children have loved the little fact cards that come with the magazine.
First News is another great subscription for children. I love that they break down the week'e news into an easily understandable format without dumbing it down too much.
OYLA is a great magazine for older children interested in science or OKIDO for younger kids.
Adopt an Animal
Adopting an animal is a lovely, eco friendly and very special gift idea. WWF have lots of great options, including a penguin, snow leopard, turtle and elephant. Children receive a welcome pack, regular updates and an optional soft toy upgrade!
An Experience
For a more indulgent gift, how about an animal feeding experience. Most zoos offer feeding experiences or even the chance to be a zookeeper for the day!
Recently we've also gifted people vouchers for wake boarding and paddle boarding lessons. Even if the voucher doesn't cover the whole cost, it can be a big chunk towards it!
Can you think of any more ideas for us?
Collaborative post