If you're lucky enough to have a garage, it can be a great space. It gives you somewhere secure to keep your car, store anything that doesn't fit in the house, or use as you see fit. Even though it's a valuable space, both in terms of benefit for you and the value of your home, you can feel like you don't make the most of it. It might just be where you keep your car and nothing else, or maybe it's where you throw all your random stuff. If you feel like your garage is a bit sad, you can do a few things to update it and smarten it up.
Paint the Walls
When your garage looks a bit dull, a bit of colour can do a lot for it. Garages often start off with boring walls in grey or another dull colour. Making them a bit brighter can transform the space, especially if you add some better lighting too. Consider painting the walls for extra brightness, even if you just decide to paint them white. Aim to make your garage lighter and brighter with your colour choice. Your garage might not have any windows or much ventilation, so any way that you can make it brighter can make a huge difference.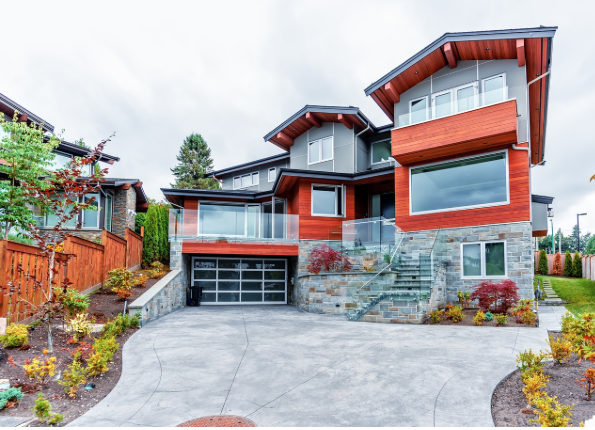 Get a New Door
Your garage door affects how it looks on both the inside and the outside. It can affect your home's kerb appeal, so it's worth thinking about updating it. If it looks old and tired or you just think it's boring, a new door can do wonders. Garage doors can also have their mechanisms fail, making it harder to open them. Take a look at https://www.vps247.co.uk/garage-doors for some garage door ideas. You can get different types that open in various ways. If you want to modernise your garage too, consider a smart door that you can open wirelessly from your smartphone.
Improve the Floor
If you keep your car in your garage, the floor needs to be practical and has to take the weight of the car. That means you're a little limited and will have to stick to certain materials. However, you can still make it look better. Polished concrete can look fantastic, and it's still suitable to drive your car over. If you don't keep your car in your garage, you can be a bit more flexible. Installing a new floor might help to upgrade the space if you want to use it as a den, a workshop, an office, or even just a storage space.
Get Your Storage Sorted
Upgrading your storage is one of the best things that you can do for your garage. It helps you get everything organized and make better use of the space. There are so many different ways that you can install smart storage. Think about what you store in your garage first so that you can buy the right things. Garden tools can be stored differently to sports equipment. It's a great idea to use the walls and the ceiling to hang storage units. It could allow you to still use your garage to store your car but have plenty of storage space.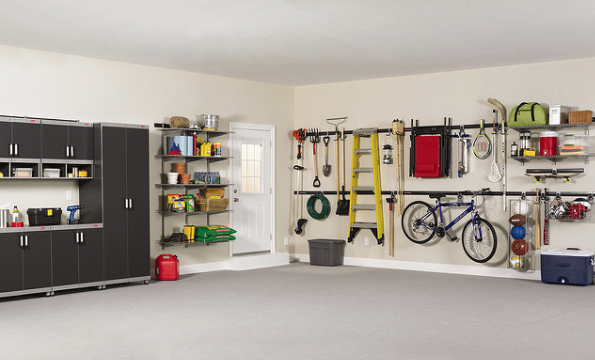 Create a Mudroom/Utility Space
If you struggle to get the kids or the dog not to bring in mud from outdoors, creating a special space in the garage is a great idea. You can have somewhere to keep shoes, brush off mud, and change out of outdoor gear. It can be a great place to keep some towels to dry off the dog (and you) before going indoors. You could even use your garage as a laundry space if you want somewhere different to set up your washing machine and dryer.
Convert It Completely
If all of this doesn't seem like a big enough project for you, you could consider giving your garage a whole new look. If you don't use it for your car, you might as well use it for something completely different. There are so many ways you can convert your garage into a livable space. You could have a spare bedroom, a home office, a workshop, a hobby room or anything you can think of. It might even be big enough to turn into an annexe or studio flat, either for guests or for someone to move in.
Do something new with your garage by making some smart updates. You can transform its look and make it more useful at the same time.