Even though the hot summer is on the horizon and the colder wet mornings are still very much slotting in between every other day, everyone seems to be looking to add an extra bit of constant warmth and comfort around the house.
With people looking to do some home touch-ups before the sunnier season hits, many will turn towards luxury vinyl flooring due to its quick installation and its ultra-realistic design. The added benefit is that brands such as Luvanto luxury vinyl flooring provides a perfect partnership for underfloor heating, with the constant changes in temperature not affecting its design or look.
Looking into a few rooms of the home, here are some designs to help you envision a new look with the added comfort of providing consistent warmth.
Kitchen
Your kitchen is usually one of the coldest floors to step on. It can be that nasty surprise on colder nights too when your feet have to step on them to let the cat indoors.
Having underfloor heating underneath a floor that can handle the raises in temperature would make the home pretty toasty in those cold evenings, and Luvanto luxury vinyl flooring not only looks great but it also can withstand the increased temperature without bubbling or rising.
Bathroom
The bathroom is a typically colder environment having tile or porcelain, also highly at risk of water and moisture.
Due to the high waterproof safeguards of luxury vinyl flooring, you are safe with installing underfloor heating. The tiles and planks of vinyl will be sure to not let any water reach the subfloor and any underfloor heating system, which can provide lasting warmth after your first-morning shower to that late-night relaxation in the bath.
Living Room
Your living room is the base for comfort levels in the home, with the goal of everyone relaxing after a hard day at work, the office or at school. There is no better feeling than every step on a luxury vinyl flooring design than the feeling of underfloor heating warming those floor planks.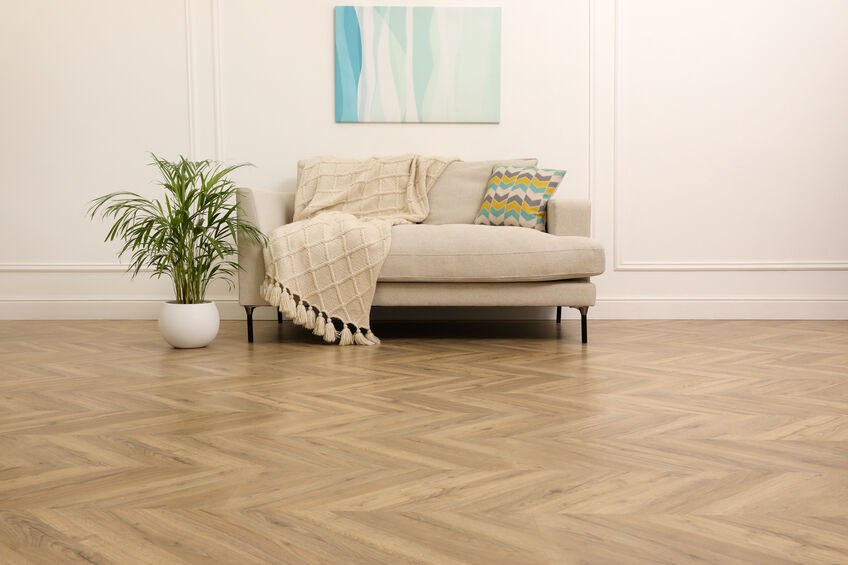 All families have experienced those festive winter holiday mornings of your children waking you up earlier to get the most out of the day. You will no doubt remember that cold feeling upon first entering the room from stepping on your floorboards. What if all year round your home could have a consistent comfort with vinyl flooring that is cushioned and won't be suffering any scratches, scuffs or indents from toys or heavier items?
Finding the right flooring, such as oak vinyl flooring, to support and maximise your underfloor heating is provided by Luvanto luxury vinyl flooring tiles and planks, making your home the ultimate in warmth and welcome in every season and weather condition that you can witness.
Collaborative Post