Today, the girls tried some weaving. I cut some slits down an old box and threaded some wool through them.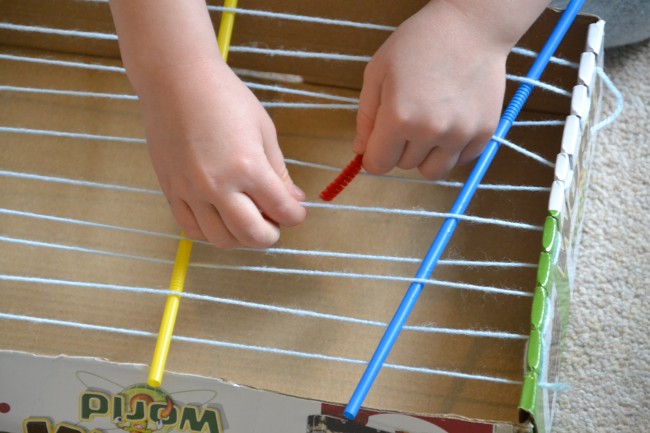 I gave the girls bits of ribbon, straws and  pipecleaners to thread through. They did find it a bit tricky at first and needed some help, but soon got the hang of it.
The straws were the easiest as they were so stiff, and the wider ribbon much easier than the thinner style.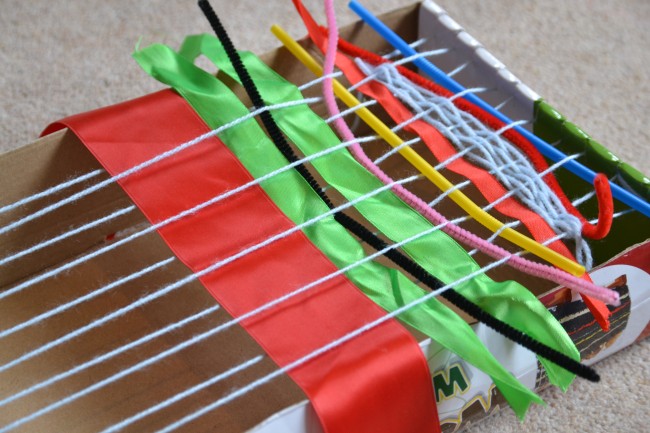 By the end of the day the wool had been swapped for elastic bands and it became a guitar, but if you didn't do that , you could use this over and over again.
We might try sewing next.