Today Z had to take 3 things which make him happy to school. These were his choices.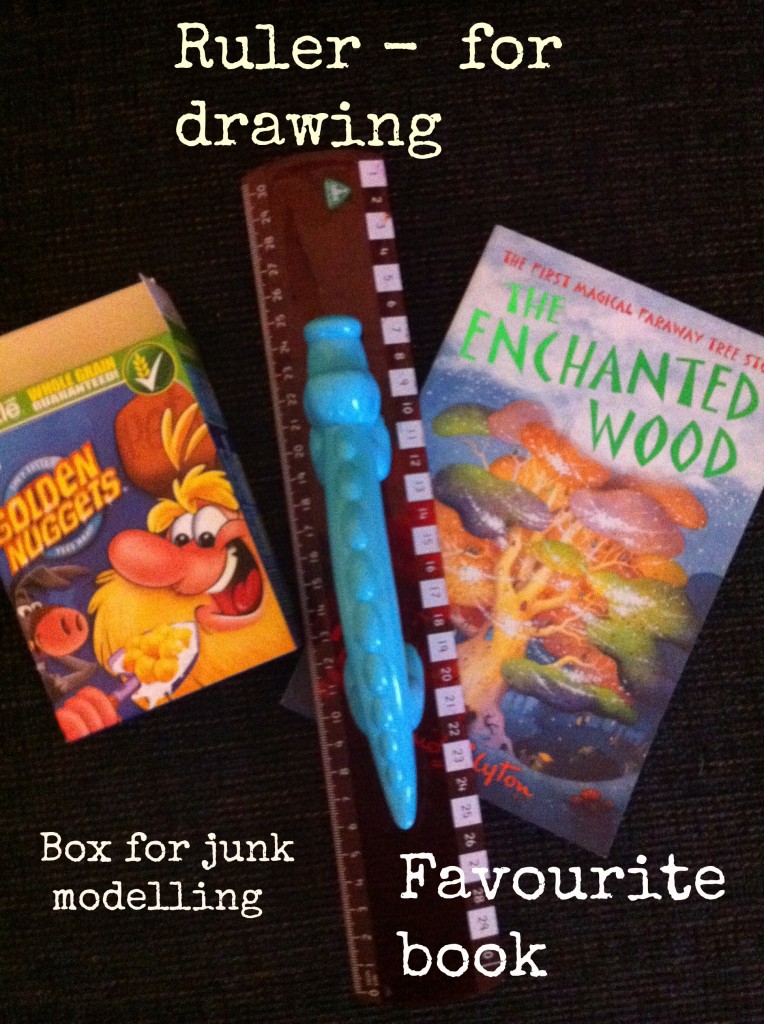 At the last minute the empty box was was replaced by a photo of his sister, as playing with her makes him happy. I love my funny little boy.
What would you have chosen?
linked to Wot So Funny