Why every teen needs cheerleaders is an extract from Be Confident, Be You a teenage guide – the brand new book for teens from wellbeing author Becky Goddard-Hill published this month by Harper Collins. It is filled with great advice for teens to nurture their self-esteem and give their confidence a boost.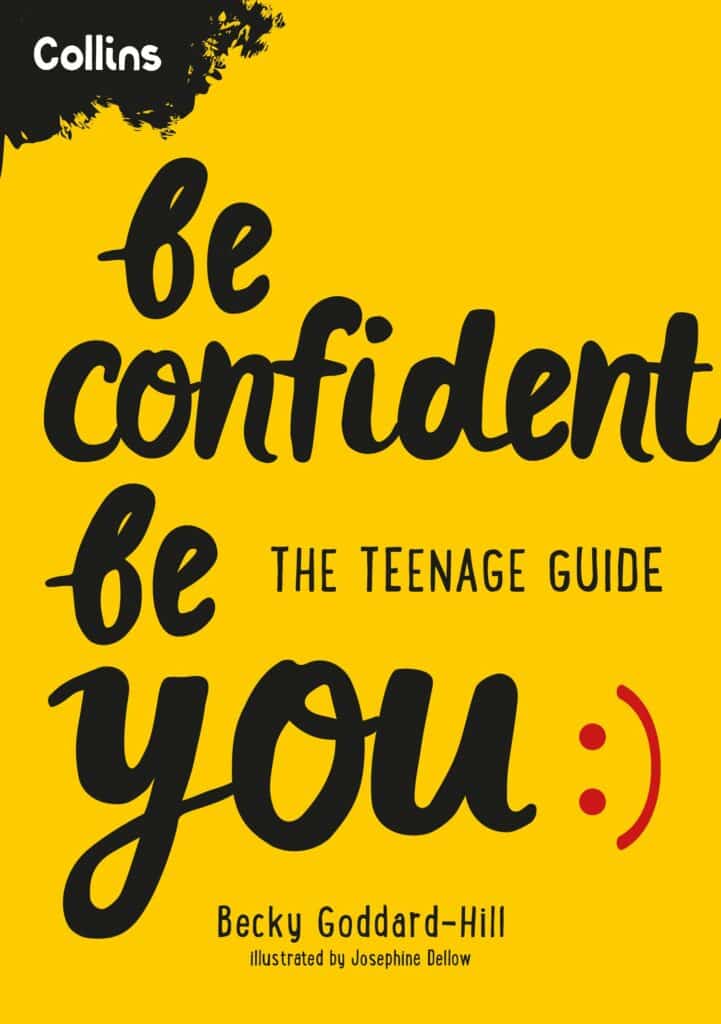 Why every teen needs cheerleaders
"Surround yourself with those who only lift you higher." – Oprah Winfrey
It is important to rely on yourself when times are tough and cheer yourself on when things are going well. But support from someone who has your back, is a beautiful thing. Having a team of supportive people is even better!
The right people for your team will …
listen
encourage you
help you find solutions
gently push you to do better
compliment you
cheer for you
believe in you
They will also make you feel that you are good enough just by being you and that you matter, always.
The science bit
Research has shown that healthy, supportive relationships are brilliant for stress relief and improve both health and well-being. You will feel so much more confident when your anxiety levels are low and you are feeling good!
Supportive relationships boost your confidence and are worth investing in.
Who makes the squad?
Don't restrict your team to only those of a certain age/gender, if you do you'll be making your circle smaller than it need be.
Does grandma send you good-luck texts before every test?
Does your friend get excited for you before a date and remind you how lovely you are if it doesn't go well?
Does your swimming coach shout the loudest when you win and support the strongest if you lose?
Figure out who has your back and is rooting for you.It is these people you should share your dreams and your setbacks with. It doesn't matter if they are family, professionals, teachers, neighbours, coaches, or friends, what matters is that you know who they are and invest in these relationships.
If you don't have many supportive people in your life, seek new connections by saying YES to more opportunities and meeting more people. Then look out for people who seem warm and giving and put energy into building a relationship with them.
Warm people feel like sunshine.
Giving back
When you know who you want on your team you should nurture these relationships and make sure you give back.
Maybe your coach would like some cookies tied up with a label saying 'thanks for being great'?
All relationships, in order to be their best, need energy to flow both ways. So cheer on those who cheer you on and give them a lift when they need it just as they would do for you.
Who DOESN'T make the team
Over-competitive, over-critical, insensitive, jealous, disinterested folk need not apply! These people will do nothing for your confidence (except knock it) so treat these relationships lightly and don't make them more important than they are.
Activity
We stand tall because of the people who lift us up and we should acknowledge them.
Get super comfy, play some relaxing music and one-by-one imagine them standing in front of you, say a silent thank you and give your heart a double pat before they leave.
When you have done this in your mind might you try out that thank-you in person?
Be Confident Be You is out now!