We've been lucky enough to have experienced two amazing family holidays in Orlando, Florida and before that it was a destination I'd visited frequently with my own parents, but why choose Florida over other destinations?
Florida has a bit of everything, beautiful beaches, amazing theme parks, Broadway style shows and dinner theatre, great restaurants, shopping, lots of opportunity to play and watch sports, museums, fantastic weather and a huge variety of wildlife. There really is something for everyone. Florida has a lot more to offer than just theme parks and Mickey Mouse. Although we are big fans of Disney World too.
Outside Orlando
The Beaches
Florida has thousands of miles of beautiful coastline and incredible but varied beaches, and you don't have to stay outside Orlando to visit them. Cocoa and Daytona beaches are just over an hour away, and Melbourne beach about 90 minutes, all perfect for a day trip.
Cocoa Beach is the nearest beach to Orlando  and offers a range of water sports, deep sea fishing kayak tours and airboat rides. It also has great shopping and lots of fun nightlife.
National Parks
Florida is home to many beautiful National Parks including the Everglades, which is the largest subtropical wilderness in America and home to a huge variety of wildlife. I was hoping to try an airboat ride through the everglades on our last visit to Florida, but we ran out of time. Next time though an airboat ride is definitely going to be top of our list. Boggy Creek Airboat Rides are only about 30 minutes outside Orlando, so again perfect for a day trip.
Kennedy Space Centre and Cocoa Beach
Kennedy Space Centre is definitely a must visit attraction if you visit Florida. The history of the space program literally unfolds before your eyes. We all came away incredibly inspired and a little overwhelmed at the achievement and bravery of all involved. Kennedy Space Centre is only about an hour's drive from Orlando so an easy day trip if you've got a villa or hotel for the duration of your holiday.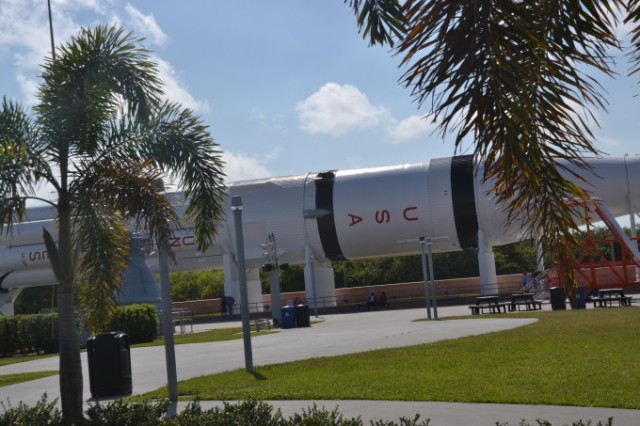 See some Manatees
Florida is home to some incredible wildlife including manatees. We visited the TECO Manatee Viewing Centre at Apollo Beach, just 90 minutes outside Orlando which is a designated manatee sanctuary where Manatees return annually to the warm discharge waters of the Big Bend Power Station. The site offers a little education centre as well as viewing platforms and lovely walks. Sadly when we visited it was the end of the season and the water was too warm for the Manatees, but I'd love to visit earlier in the season to see them.
Further afield
Florida Keys
It's been many years since I visited the Florida Keys, but I remember the long drive across bridges, gorgeous unspoilt sunsets, diverse wildlife and of course the infamous southern most point of America. As I child I didn't really appreciate it, but it's definitely a location I'd like to revisit with my own children.
Sanibel Island
Sanibel is located along the Gulf of Mexico, not far from Fort Myers. Sanibel Island is known for it sunsets, lighthouse and shell filled beaches. Sanibel is a chance to get away from the hustle and bustle of the main tourist areas and really relax.
Orlando Travel Tips
We've now travelled to Orlando with both British Airways and Virgin Atlantic and found both to be brilliant with children. You can see my post on the James Villas blog for tips for travelling with children.
Be ready for a long queue at immigration, if you've got small children I'd have a bottle of water and some snacks handy just in case. Don't forget to have your ESTA complete as that speed the process up a little.
If you're hiring a car, choosing one based at the airport ( we used Hertz ) as this saves a bus journey to an external site.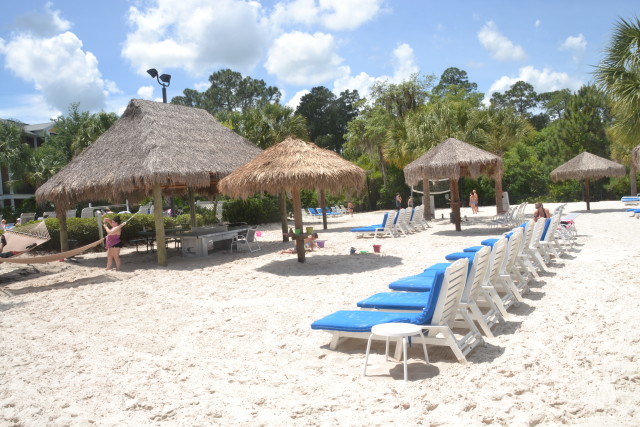 We stayed at the beautiful James Villas Bahama Bay Resort, which was perfect for a family or even a group of friends. James Villas also have a great selection of private villas available.
We stayed at Bahama Bay Resort courtesy of James Villas.