Did you know KidZania is celebrating it's first birthday?
KidZania is a city for 4-14 year olds with more than 60 real life, ever changing, role play adventures. My little girls adore role play and dressing up, so I knew they would have a brilliant day at KidZania. I was less sure how my 9 year old would find it as he's not really into imaginative play, but there really was something for everyone and he had just as much fun as his sisters.
The entrance to KidZania is impressive with an airport theme, the children were 'checked in', which involved being given 50 Kidzos, a hair net and a wristband. The wristband means they can't leave without the adult assigned to them and also allows you to locate them inside the city if they explore alone. The KidZos are used to pay for some experiences and can be spent in the department store at the end. KidZos can also be earned by doing jobs.
We started all together at Innocent Smoothie, this cost the children 12 KidZos each, and was a 10 minute experience where they learned how smoothies are made and were given one to drink at the end.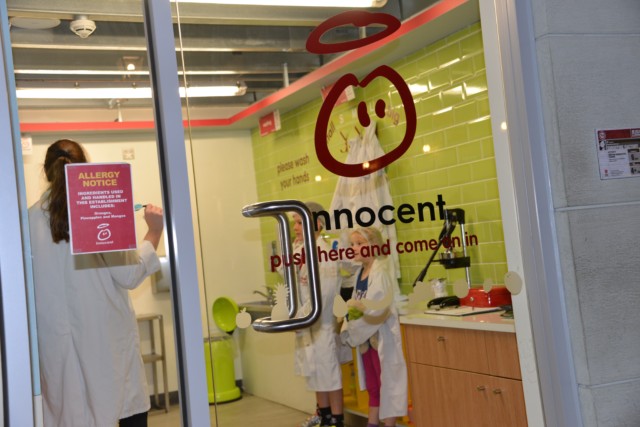 Zak then ran off to play the drums in Music Academy while Sydney and Hannah decided to earn some money with a shift in the baby hospital. They both loved taking care of the dolls and came out with big smiles on their faces.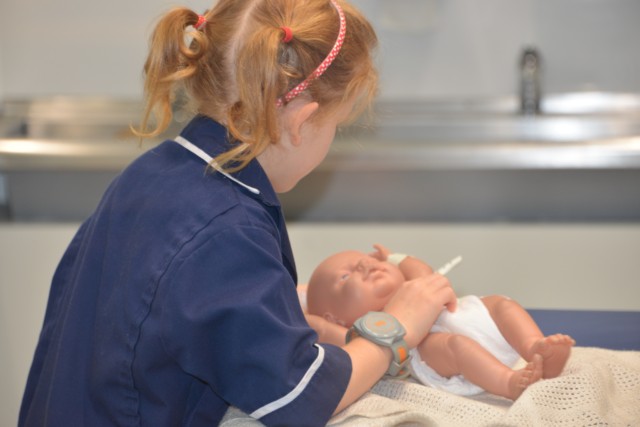 All three tried the City Clock experience, where they were taught about timekeeping and different time zones as well as learning a hand bell ringing sequence which they then played to the rest of the city from the balcony.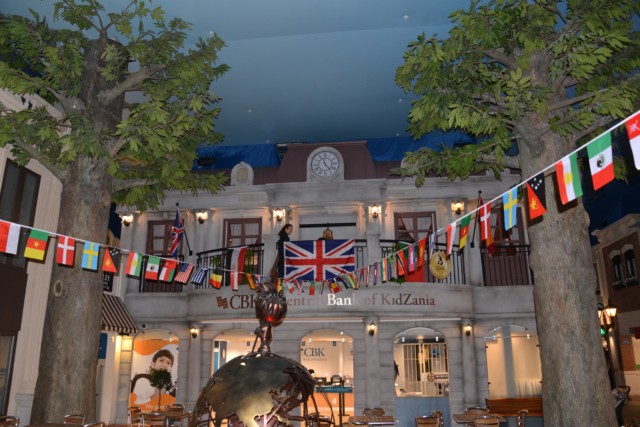 Chocolate making was great fun, although we were a bit disappointed to not get the chocolate the children made, but just a small square of Dairy Milk on the way out.
Everyone enjoyed the Pit Lane experience where they learned about the development of zero emissions technology and how to work together to change tyres in the pit lane, this one appealed to Zak's competitive side.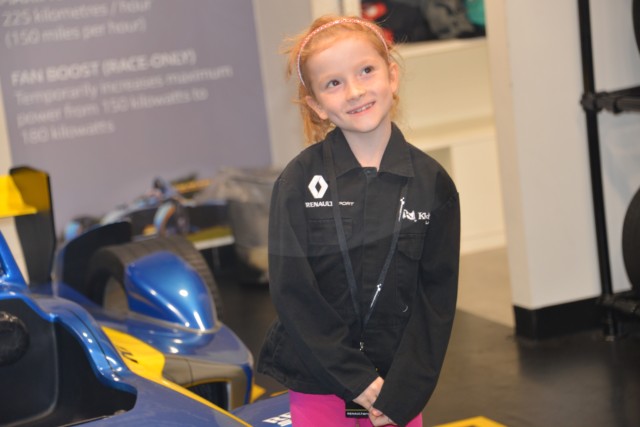 A not to miss experience is definitely either the Paramedic, Fire Fighter or Police  ( or all three if you have time ) as children not only get to train, but also get to go to an emergency scene and try out their new skills.
Sydney and Hannah also cleaned up a hotel room, trained to be hairdressers and worked in the Supermarket. Both girls were very keen to earn money rather than spend it, the afternoon was brilliant for teaching them the value of money and that they need to work to get  rewards.
Zak took a slightly different approach and spent his money almost as fast as he earned it, but managed not to run out completely, a big favourite of his was climbing up the building wall, which he did twice.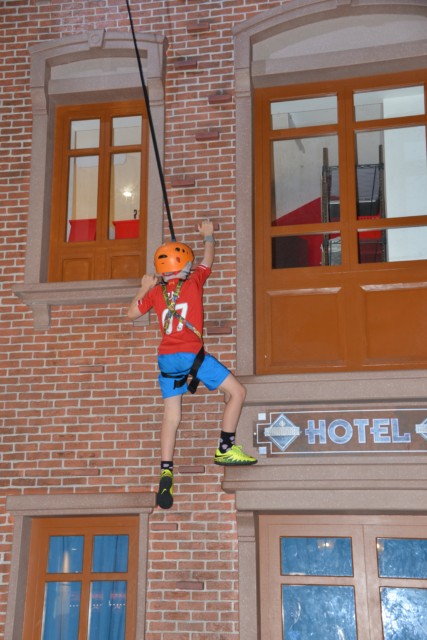 Favourite experiences for a 9 year old boy
Radio station
Music Academy
Pit Lane Experience
Burger Shop
Climbing Building
Favourite experiences for 6 and 7 year old girls
Children's hospital
Hotel
Supermarket
Courier
Paramedic
We didn't try any of the acting or dancing experiences as we ran out of time, but they all looked brilliant and will be top of our list for next time. All in all we had a great time at KidZania, I was impressed that we didn't have to queue very much and the whole experience exceeded my expectations. KidZania is beautifully themed and wonderfully put together. Our only disappointment was that when Sydney and Hannah tried to spend their hard earned KidZos at the end their was nothing decent for them to buy in the shop, which upset them a little as they'd worked so hard thinking they'd be able to buy something good, so I'd recommend spending KidZos on experiences ( as Zak did ) rather than saving them, unless you plan to make a return trip. If you do plan to visit again, children can open a bank account when they reach 75 KidZos. Top Tips for KidZania
We didn't have to wait for any experiences apart from the Paramedic, Firefighter and Police, so I'd recommend trying those first as you don't want to miss them.
Buy a KidZania passport at the beginning, these cost £5, but earn you 2 extra KidZos at each activity.
Plan ahead, some experiences only run at certain times so if there's something you desperately want to do check the times.
If you have children over 8, take a book and relax in the parents lounge while the kids have fun.
Climbing also can have a small wait time, so do that one early as well.
Win a family ticket to KidZania London
Terms and Conditions
Closes Midnight 9th September 2016
Winners will be selected by Rafflecopter and noticed via e-mail on the 8th September
The prize is non-refundable and no cash alternative will be offered.
The prize is non transferable.
UK Delivery addresses only Entrants must be 18 years or over.
Thank you for the invite KidZania