Winkworth Arboretum in South West Surrey near Godalming is a really lovely place to walk around at any time of year and has been on my autumn walk wish list for the last couple of months. Sadly we missed the trees changing colour, but it was worth the wait to see the Walking with The Snowman trail. We unknowingly picked the perfect day for it as snow started to fall as soon as we arrived.
We fuelled up with a delicous hot chocolate from the Arbor Tea Room near the entrance before setting on our way.
The 12 snowman sculptures are scattered around the arboretum, but are not too hard to find. Visitors can pick up a little trail map at the entrance that guides them around.
You can also take a selfie with The Snowman in the boathouse and place a Christmas wish on a tree. The whole trail is beautifully presented with lots to see and do for kids of all ages. We loved the whole experience.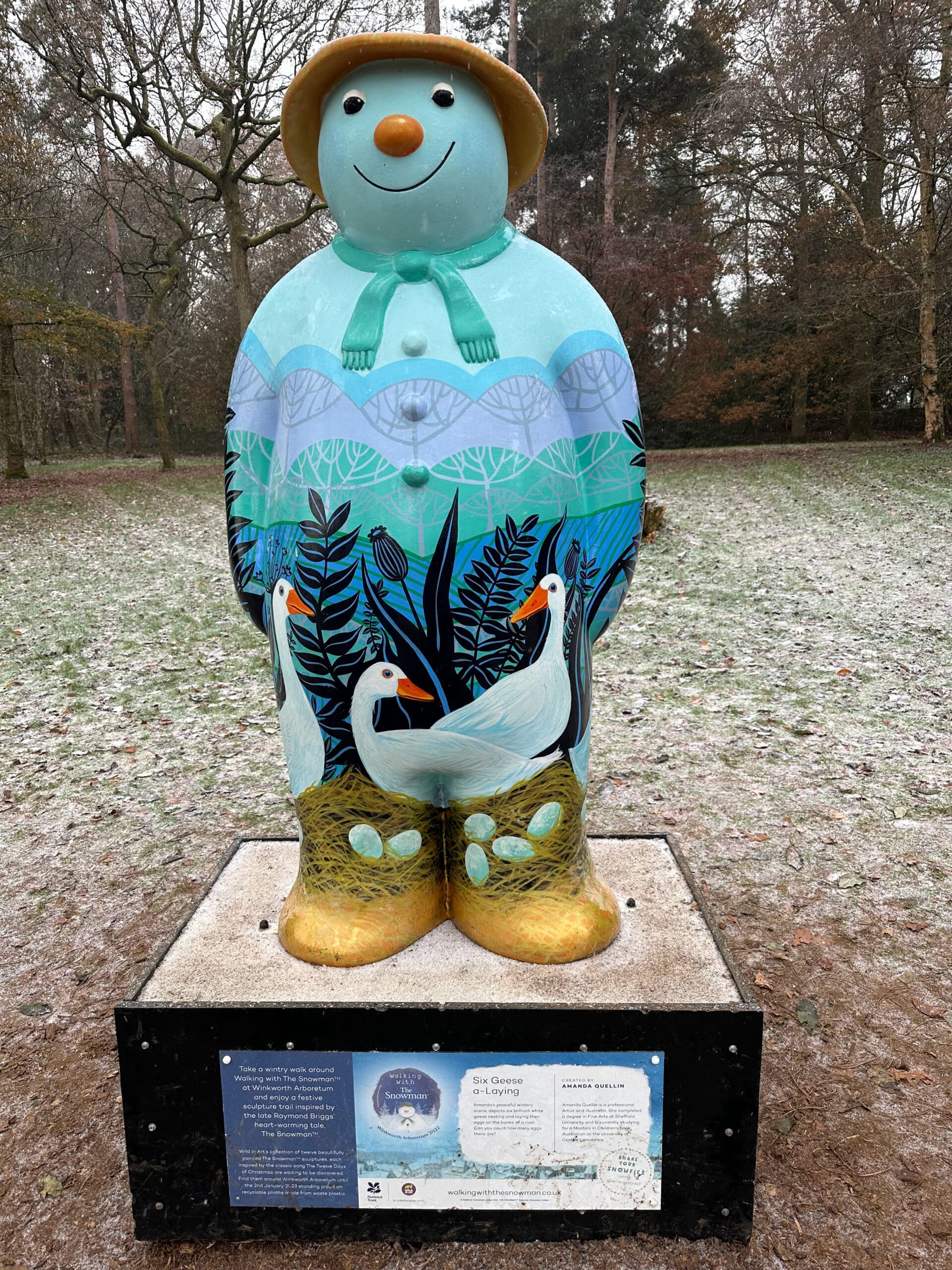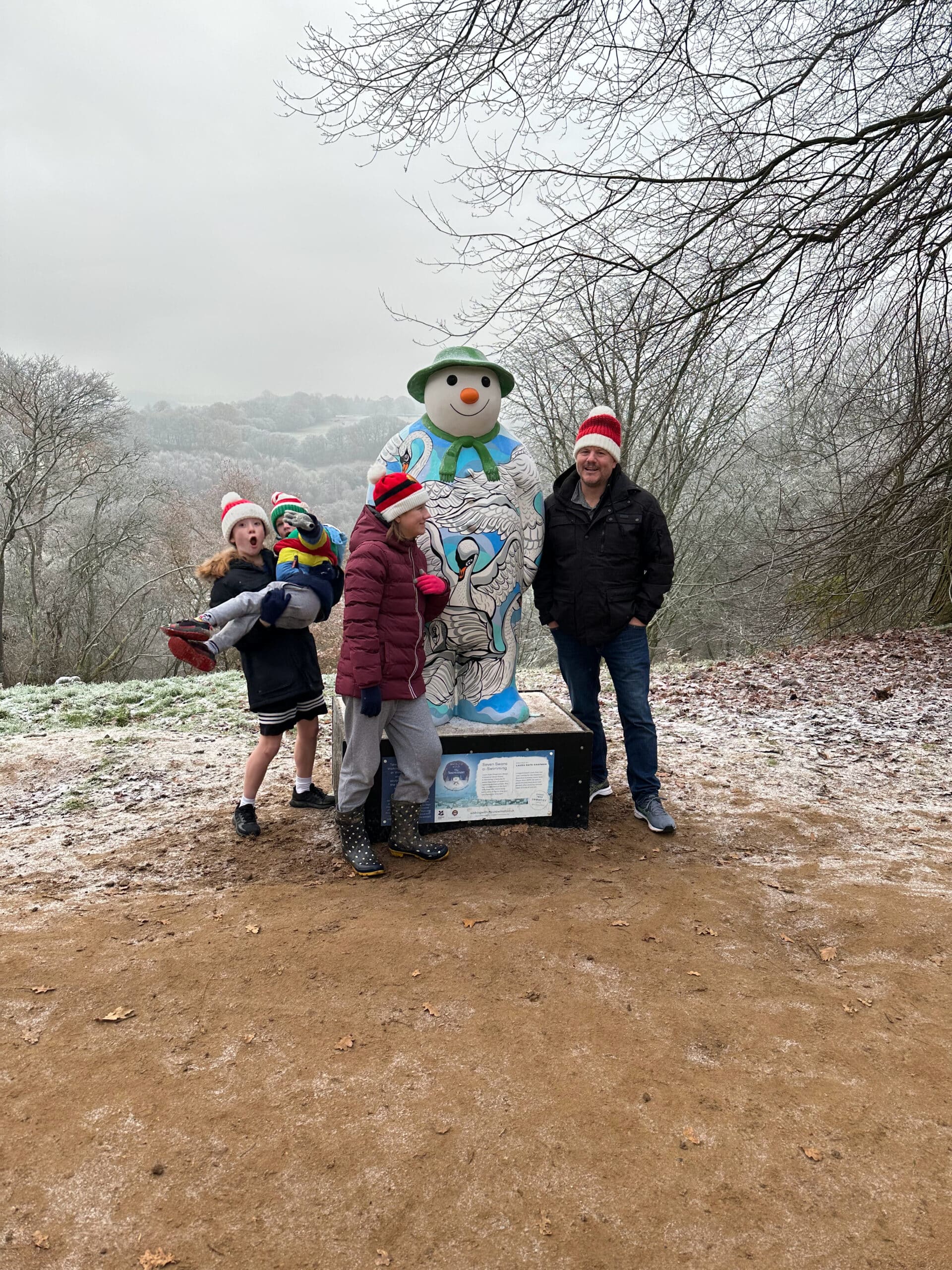 As well as The Snowman sculptures there are lots of little games around too. Tin Can Alley was our favourite.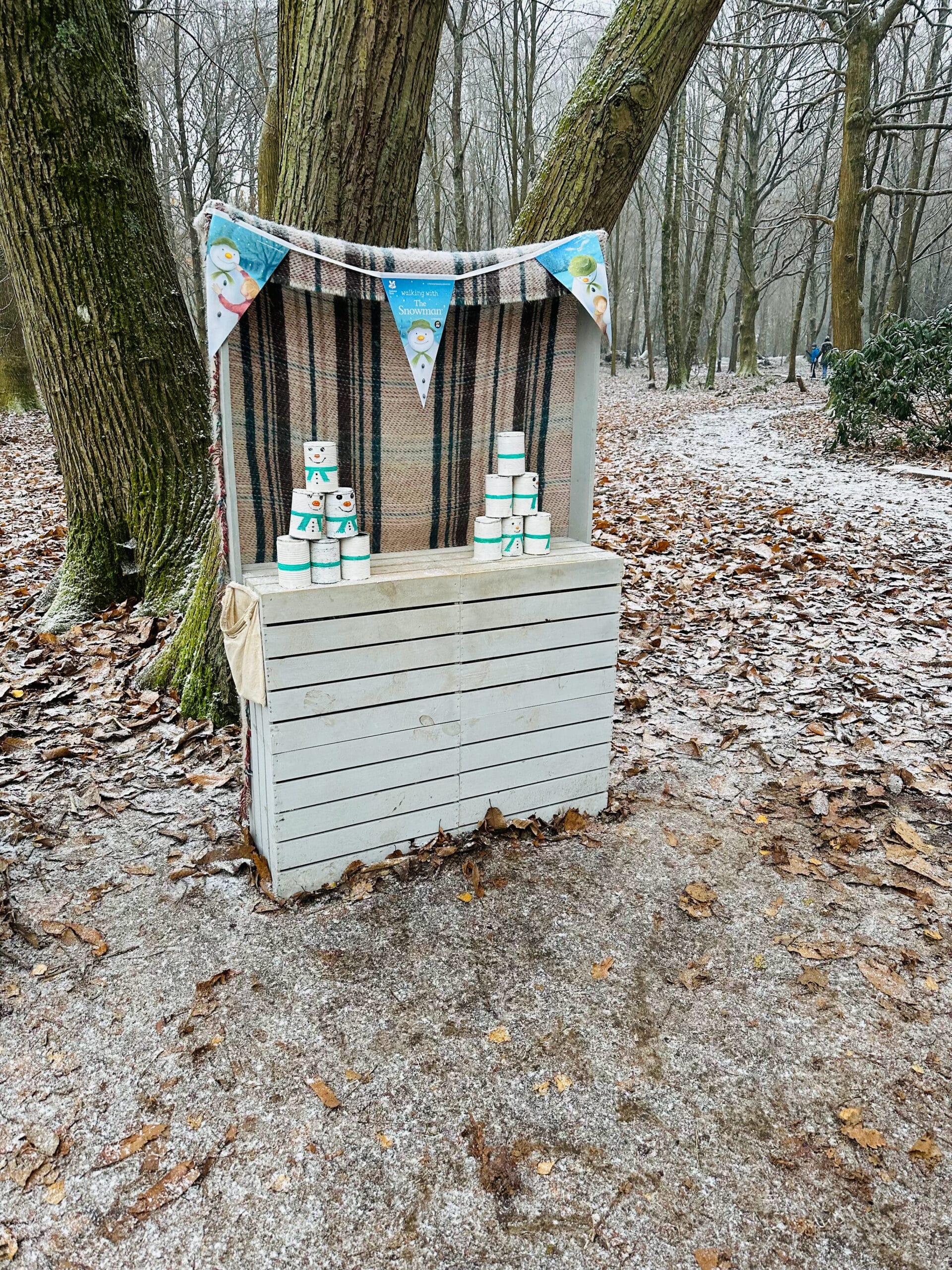 There's also a lovely wooden play near with lots of things to climb, crawl and hang from.
If you're in the area over the Christmas period I would definitely recommend visiting Winkworth Arboretum.
There was a lovely old fashioned carousel ( £3 per ride ) by the entrance and popcorn and candy floss machines by the cafe, which were lovely touches too. All in all it was an inexpensive ( we have annual National Trust membership ) magical afternoon for the whole family.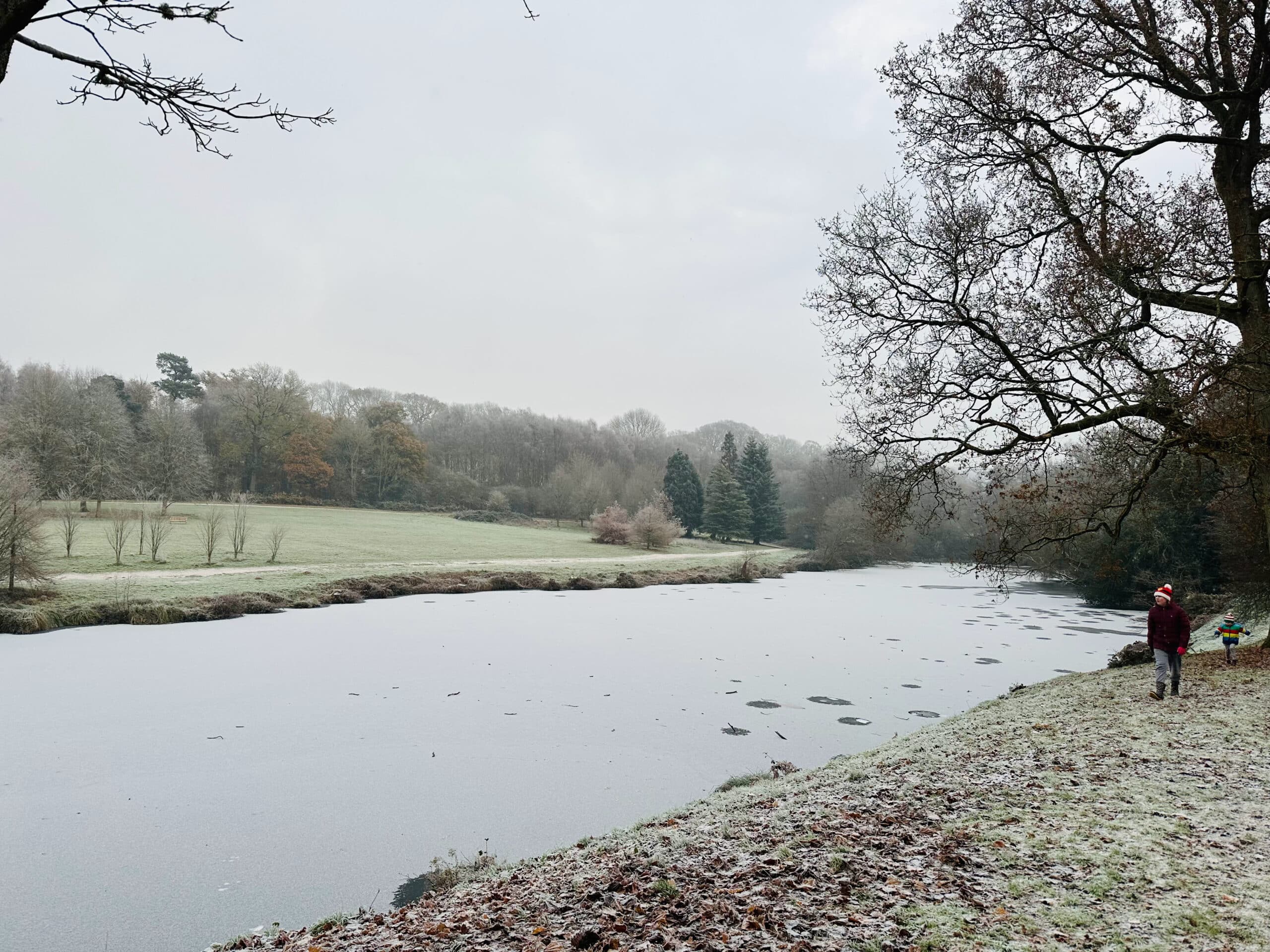 The Snowman Trail is on until January the 2nd 2023. Check the National Trust website for opening times and more details.