The sun is shining, school has finished and we finally have a garden perfect to play in so now I'm on the hunt for some great giant garden games for us.
10 Brilliant Giant Garden Games
DIY Giant Kerplunk
First up is Giant Kerplunk which we made for our school Summer Fair, it was almost a disaster at the time as it collapsed, but luckily a handy parent managed to fix it and we've since added some extra support and pink paint to brighten it up.
What do you think?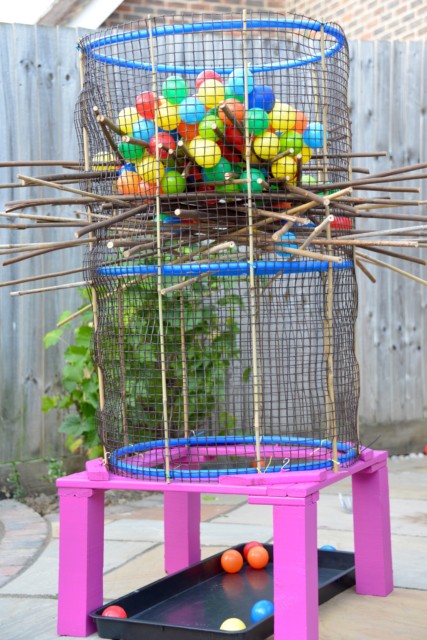 More Giant Garden Games
I am also loving this giant version of Guess Who.
Or, how about Giant Scrabble? ( Credit – Buzzfeed )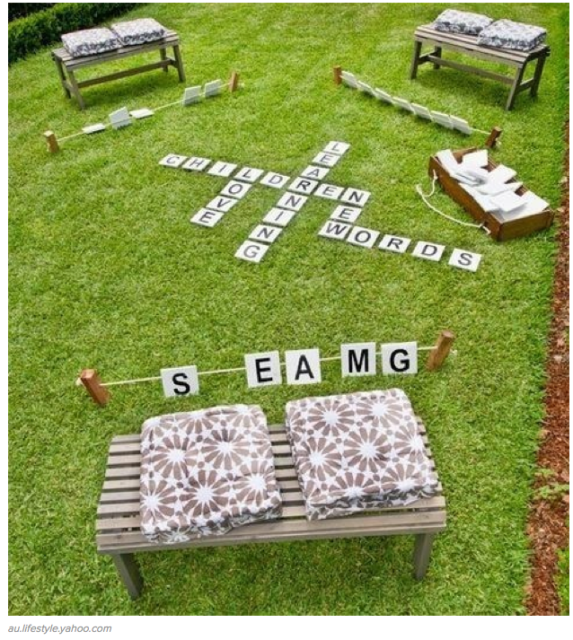 This DIY Giant Yahtzee is amazing from Momtastic.
Put yourself in a bubble like Science Sparks.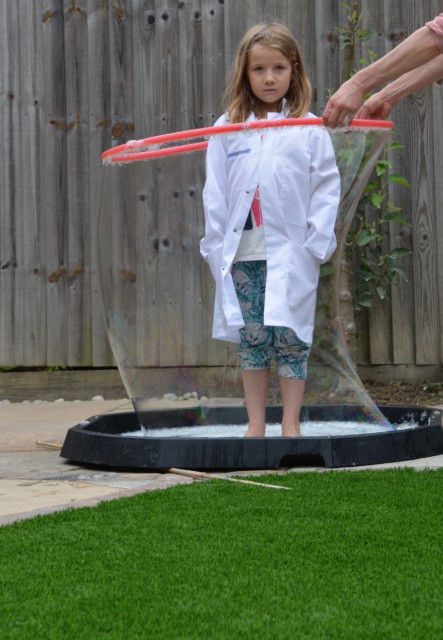 Have hours of fun with this homemade giant water blob!
Make your own giant memory game, using A4 sheets of card. We just drew 8 pairs of the same drawing and then played for hours!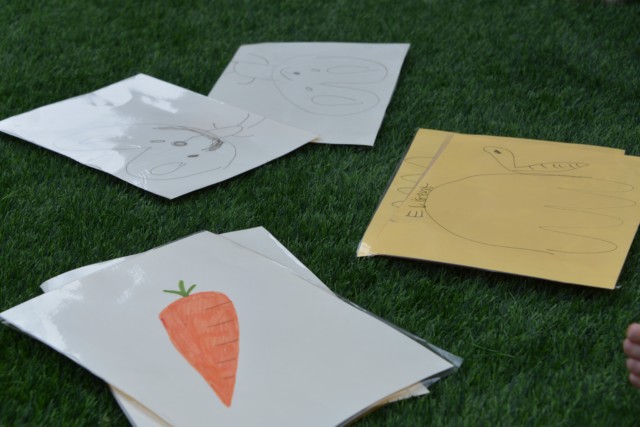 Or, how about making some giant ice sculptures to melt? If you use syringes or droppers it's great fine motor activity practice too!
This syringe painting looks like brilliant fun.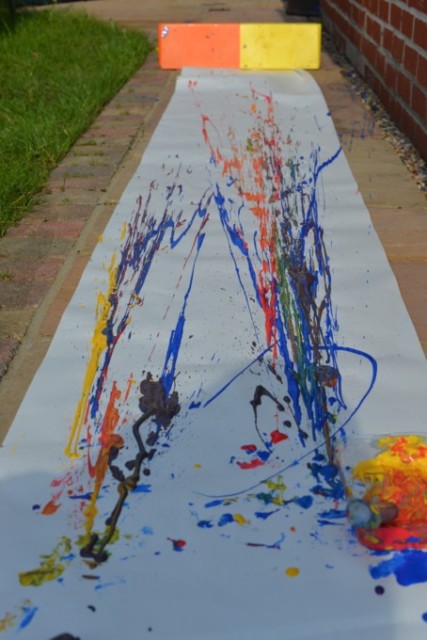 We also LOVE this lolly stick  chain reaction.
What are your favourite garden games?