With the Christmas season nearly upon us, it's that time of year again! The time when we are bombarded with the latest suggestions for trendy gifts that people will be wanting this year, and the time when we must brave the bustling crowds at local malls trying to finish off our shopping lists. Of course, there's a certain charm to it all, but there's no denying that finding the right gifts – particularly for kids – can be a hassle!
The fact is, the trendiest gifts for young people these days seem to come from the gadget realm, and the top-of-the-line options, of course, are smartphones and tablets. Furthermore, if you're a mother in this day and age, you may have noticed that babies and toddlers can figure out how to play games on touch screens before they can even read (seriously, it's scary)! Babies and toddlers aside, however, most mums don't quite want to give their kids advanced tech products with Internet and communication capabilities – at least not until they're in their mid-teens, or they're driving, or whatever limit you've set! So with that in mind, here are 5 great gadget gifts for kids aside from the same old smartphones and tabletsHandheld Gaming Device – As mentioned, even young kids can figure out touch screen gaming, and certainly the gaming side of smartphones and tablets is always expanding. But if as a parent you'd prefer to give your child the games without the expense and additional capabilities of these devices, there are plenty of options. Nintendo and Playstation both have incredible handheld gaming gadgets (called DS and Vita, respectively) that can keep your kids wildly entertained.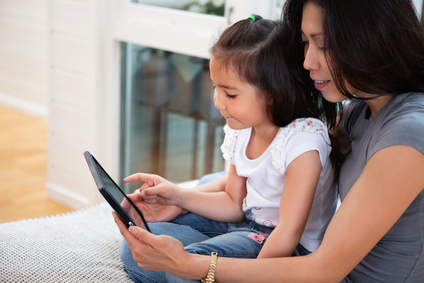 E-Reader – If your child likes to read, an e-reader can actually be a really cool gift. Barnes and Noble's "Nook" options are probably the simplest, though the Amazon Kindle collection is also very popular. Kids who like to read will love the ability to download new stories and build collections on these devices.
Miniature Camcorder – This is a bit more of a "niche" idea, but particularly for young teens, a camcorder can be a great accessory when hanging out with friends on weekends, etc. MySmartBuy offers a very affordable option from Veho, selling for just £39.99 and offering your kids the ability to film whatever they want!
An iPod – There are actually some rumours that Apple may eventually discontinue iPods in favour of phones and tablets. This seems unlikely, frankly, but nevertheless you may want to snag an iPod while you still can! Kids love having the ability to build their own music collections, and these relatively simple mp3 players come without the price and responsibility of phones, for now.
Audio Accessories – Finally, if your child likes music and/or has an mp3 player already, audio accessories are always great gadgets. These days, it's portable speakers and bluetooth headphones that generate the most excitement, and you can find outstanding sound quality for under £100.
This is a collaborative post