Whether it's because you want to raise the standard of your family's life, or you want to add value to your property before selling, home improvement are often a great idea. Of course, they can you a lot of money as well. Unless you follow the smart tactics outlined in the post below, that is. Read on to find out how you can improve your home without it costing the earth.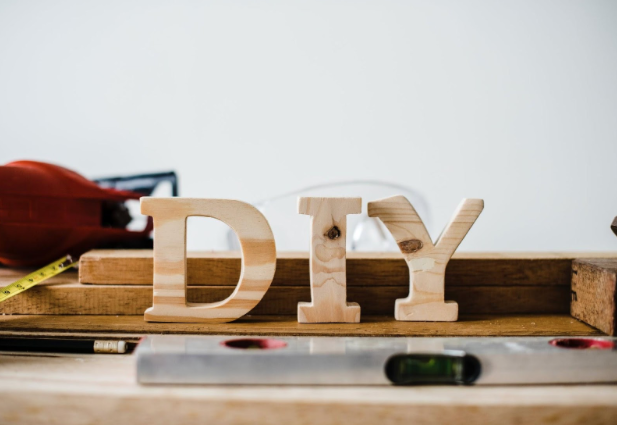 Clean the carpets 
Carpets are something that tends to be included in your home when you sell. They are also something that can make a difference in the quality of your family's life while they are living in that property. Sadly, replacing carpet even with the cheapest stuff you can find can cost a small fortune! That is why, instead, you should get professionally cleaned. 
In fact, you can hire people to come over with commercial carpet cleaning machines that can do a room in around 20 minutes. Something that will not only make your carpets more hygienic but will also give the place they are in a refresh as well. 
Of course, if you really don't want to pay out for a professional cleaning service, you can always have a go at doing it yourself as well. Something that you can get some tips on doing in the video below. 
Replace the doors and windows 
You can improve the look of the outside of your home by ensuring that your doors and windows are in the best condition possible. The cheapest way of doing this is to give everything a good, deep clean, something you can do easily and quickly with a power washer. 
However, if your doors and windows are looking a bit shabby then no matter how hard you clean them, they just won't look right. If that is the case for you, then it's probably time to replace them, something that most homeowners leave for as long as possible because of the costs involved. 
Happily, you can now get things like this Double Glazing Funding to help you cover the cost of new doors and windows as well. Something that can really help to lift the look of the outside of your property and improve its overall value. 
Overhaul the garden 
Houses with overrun garden regularly take long to sell or get lower offers. Gardens are also a pretty important part of getting the kids outside to play in the fresh air and too, making this area of the home a vital one to improve. 
However, as anyone that has tried to update a garden knows you can easily end up spending a whole lot of money very quickly. The main reason for this is that established plants and trees that can be transferred straight into your garden space cost more because they take a lot of time and attention to grow. With that in mind, you can save a great deal by just having the patience to plant things and wait for the results in your garden. 

Of course, that doesn't mean that you have to put up with a patch of bare dirt in the meantime. In fact, the best combination is to plant shrubs and trees with a view to the long term, and then go for flowers that will bloom within the same year as you put them in. 
Whatever you do, don't forget your lawn when it comes to home improvements either, and that doesn't mean you have to dig up what you already have and replace with expensive new turf! Instead, why not invest in some aeration shoes, grass seed, and fertiliser and treat your lawn over about a month. A time that should be long enough for you to see a marked difference. 
Add a smart hub 
When it comes to improvement inside of the home, one thing that many houses need to stray as up to date as possible is a home hub. That idea being that it then connects to the facilities you have in your living space and allows you to control them remotely. 
The good news here is that while you would expect such things to be incredibly expensive, the cost of hubs and the associated smart tech they are used to control is coming down. In fact, you can get a mini-hub for under £50 now, something that means you definitely don't have to break the bank for this improvement. 
Do up the kitchen 
Kitchens are a vital part of any home, whether you are looking to sell or just improve the environment for your family. This is because so much happens in the kitchen space from cooking food prep to washing and eating. 
Unfortunately, replacing an entire fitted kitchen is not something that tends to be cheap. In fact, it can easily reach into the thousands, if not tens of thousands of pounds. Although, that is not the only way that you can improve your kitchen, as it is entirely possible to repaint the cabinet doors, and replace the worktops for a much more reasonable price. 
Something that can effectively change the entire look and feel of your kitchen space and improve job only the quality of life for those that live there, but the value of your home as well. 
Install solar panels
Now, you may think that installing solar panels is one home improvement that will cost you the earth, and you'd be right in that the panels themselves can be expensive. However, what you need to look at here is the big picture. That is while panels may cost you the initial outlay, the financial benefits that you gain from sourcing your electricity in the way can offset these.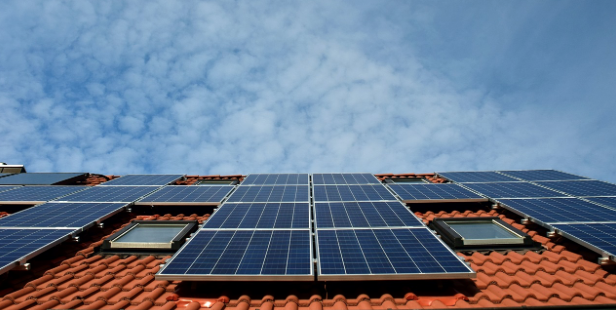 In fact, many homeowners find that solar panels are a home improvement that ends up paying for themselves over time. You can even sell back any excess electricity to the grid that they create, meaning you could actually earn money from energy rather than pay it out! Something that makes installing solar panel not only a great way to improve your home and its value, but also an frugal strategy as well.  
Collaborative Post