We don't tend to visit UK beaches very often, mostly because we're quite far from any so it usually seems like a huge effort to get there and also because I don't like to be in the sun all day. However, as we won't get to see the sea on a holiday this year I thought I should be brave and take the kids for a UK beach day.
We packed up the car with spare clothes and a picnic ( no small feat for 6 people ) and headed to West Wittering last Friday. I booked the car park weeks ago ( You need to book in advance ) so had no idea at the time that it would be one of the hottest days of the year!
The journey down was fine, although the last bit towards the beach took about 45 minutes at 10am. I'd definitely recommend setting off early if you're heading that way.
The car park was only half full, so parking was super easy. The beach was busier than I would have liked, but not too uncomfortable. If you stood by the sea and looked back towards the beach it did look like an overcrowded photo from a newspaper, but actually people were fairly spread out.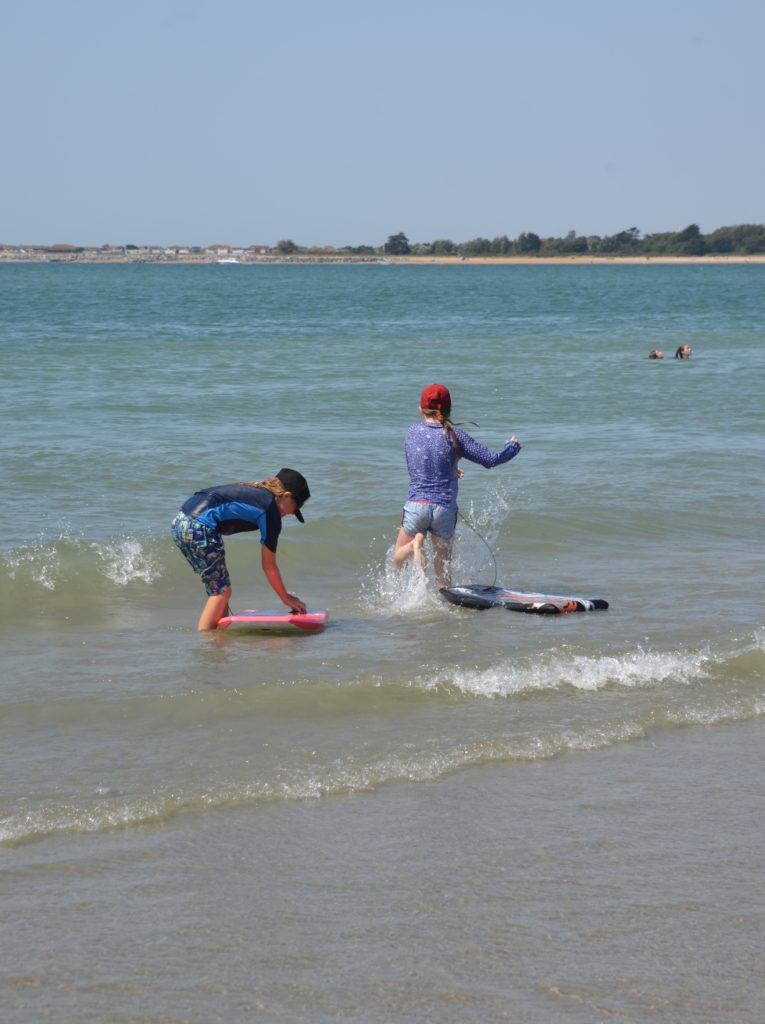 The kids had a blast body boarding and playing in the sea, so we'll definitely go back, but maybe on a cooler day.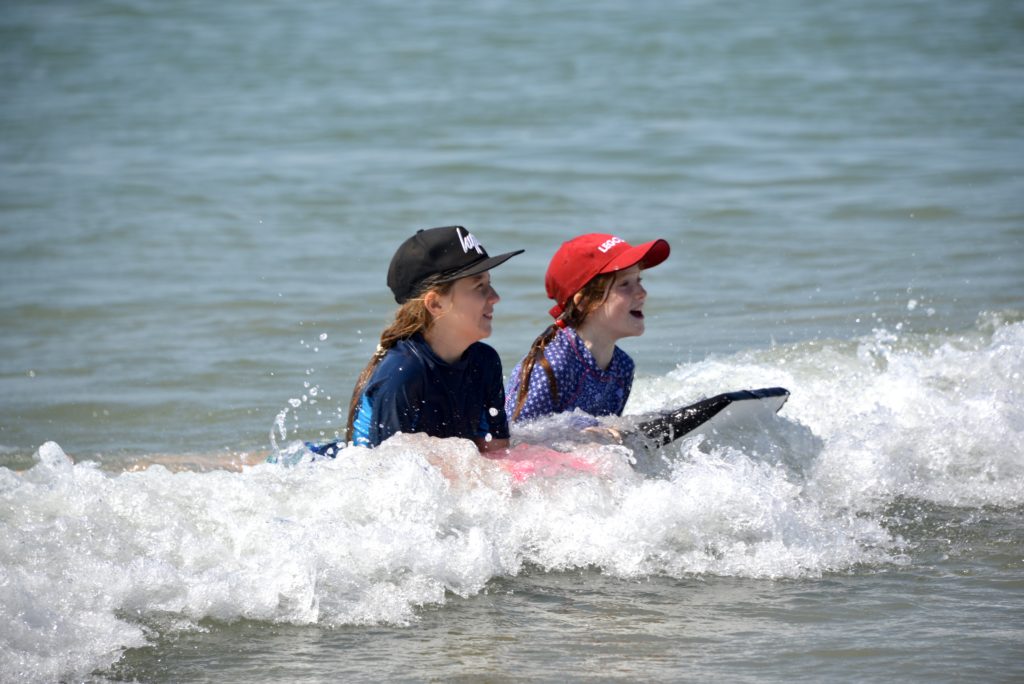 There's a cafe ( take a face mask ) and plenty of toilets.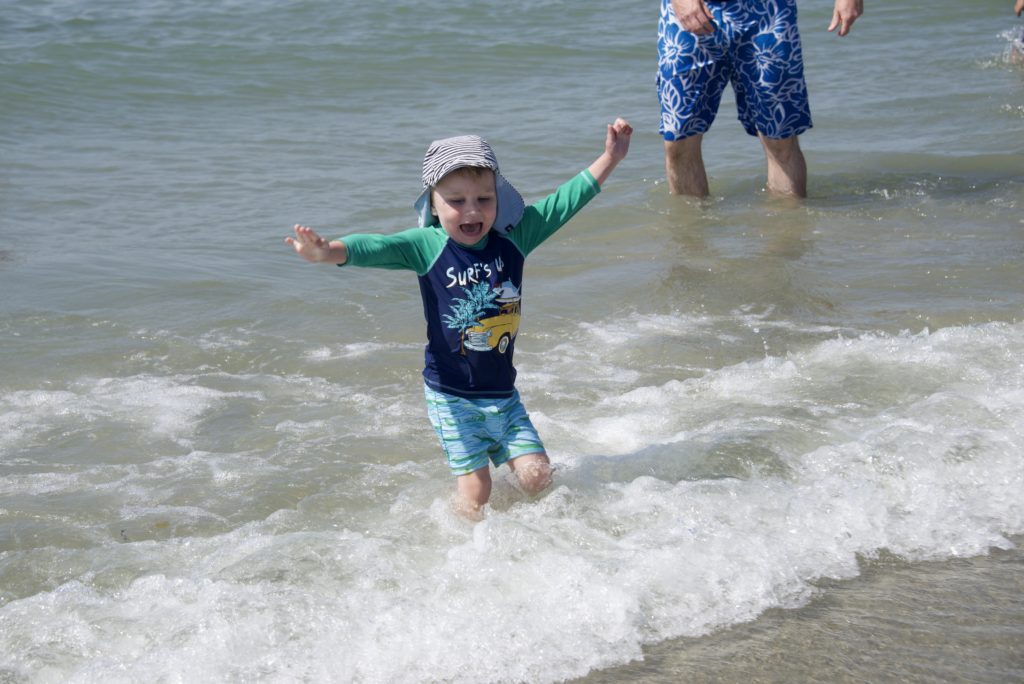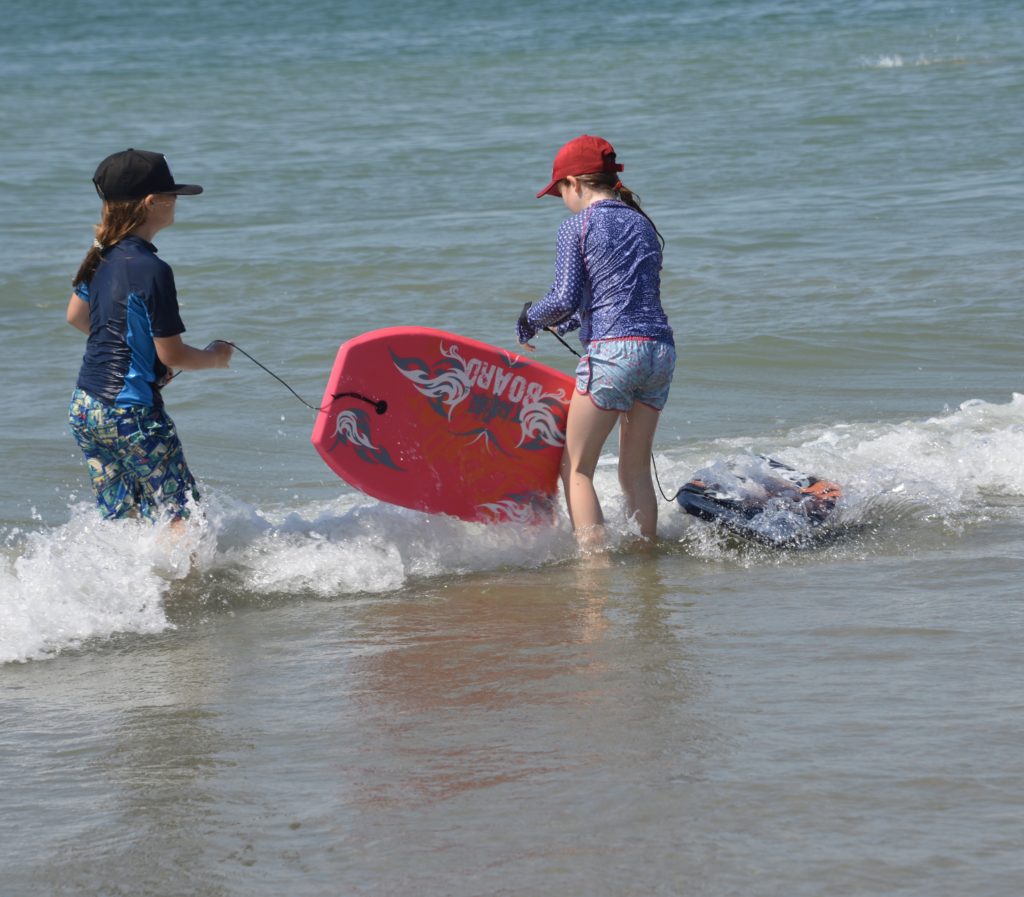 Have you been to the beach yet this year?