Almost two years ago we took a holiday with some lovely friends to the South of France. It seemed like the perfect destination for two young families. Not too far to travel and pretty much guaranteed hot weather for the time of year. We flew to Perpignan where we hired a huge car big enough to hold 4 adults, 5 kids plus our heaps of luggage and set off towards a brilliant holiday park just south of Languedoc-Roussillon. It was a trip that made me nervous, as it was the furthest we'd travelled with the kids, but ended up being surprisingly easy and ( almost ) stress free although the image of 5 kids zooming round a very quiet airport on trunkis will be forever etched in my mind and not in a good way.
The hire car was a lifesaver for that particular holiday, as while the park itself was brilliantly equipped we did feel the need to getaway on day trips for a couple of days. We visited an aquarium one day and much to the excitement of the kids the Gorges de la Fou, where they had to wear hard hats. It also meant we could nip to the local supermarket for cheaper food and drink whenever we wanted.
Our car journeys led us past beautiful vineyards which  the wine lovers amongst us gazed longingly towards wondering if we could manage a tour with 5 kids in tow. We decided a tour would be no fun without a fair bit of tasting and we couldn't do that with the kids around, so vowed to one day return. We're already researching  popular wine routes. Currently top of our list is the Champagne Route taking us through vineyards responsible for Veuve Clicquot, we'd probably start in Paris, spend a few days there, then head east staying in little rural B and B's and sampling fine eateries along the way. It might be a dream trip for now, but one day we'll definitely do it.
In the meantime our road trips abroad will no doubt be limited to trips between airports, Disneyland and various holiday parks, which for now is no bad thing. The first ever family holiday we took was to a park in Northern France, again we hired a car and drove from Paris. The combination of a ferry or aeroplane and then a drive really breaks up the journey and makes it much more bearable.
What has been your best family holiday to date and have you ever been on holiday in France?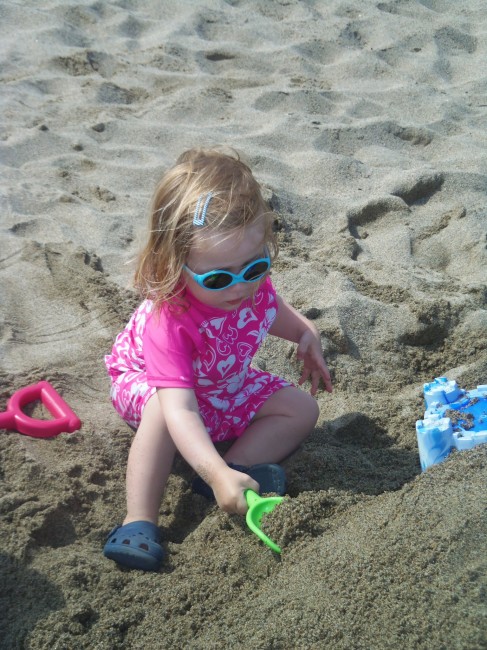 This is a collaborative post.