A kids' bedroom is quite a magical place. It's a place to sleep and rest. To lay awake just before falling asleep or to think about the day just gone or the day to come. It's the perfect place to read a book and drift away thinking about what the sorting hat would say about you. If growing up comes with laughter, happiness, anger, tears and pain, your childhood bedroom pretty much is the constant factor that anchors you. It's the place where you can be alone, process your thoughts and reflect. From that perspective, a kids' bedroom is not something that is a little place where there is a bed; it is an incubator of growing personalities.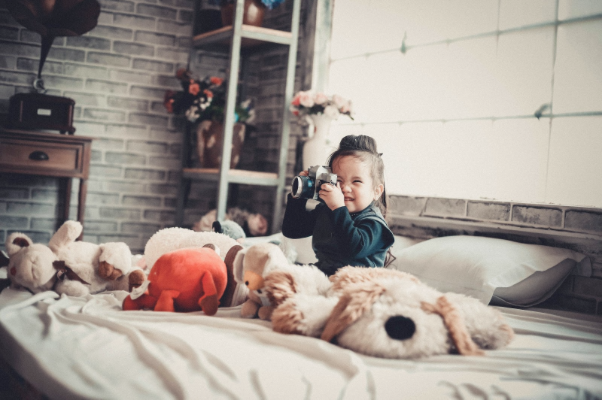 To ensure that your kids' bedroom is the perfect space, consider how they see their bedroom in a mental and physical sense. It's all about ownership and association. Does your kid truly 'own' their space and what kind of 'aspirational' associations to they have with the objects in it.
When your kids have a place of their own, it fulfils a basic primal need of shelter. Yes, they live in a house, but it is "mum's and dad's". It provides a sense of security that they didn't even know they needed. Now that's not to say that sharing rooms with siblings is a bad thing, but eventually, most children entering adolescence will feel the need to have a space they call their own.
Growing up is pretty much exploring the outer edges of your comfort zone. Doing things, you didn't think were possible before. If you nurture that behaviour positively, you could set your children up for life, to keep continuously learning and exploring. That's why having a place to yourself is so important.
Having a room for yourself is great, but it also comes with responsibilities. This might be one of the mini social contracts we as people engage in, "you have a room, but you have to make sure it's tidy". Starting with small chores when they are younger, i.e. 'put your toys away', to making the bed and more serious tidying when they are older. It's hard to argue that having a routine of tidying your own room is bad for one's upbringing.
The routine will grant your kids the mental fortitude to get into the rhythm of doing their homework and exercises when they are in school and later, in their careers. The routine can also instil a constant sense of achievement in them. If they make their bed each day when they get up, not only did they have the first sense of accomplishment in the morning, they will also return to a made bed in the evening.
A room is also a place to retreat. Growing up is going to come with a plethora of experiences and emotions. As your kids will willingly listen to all of their parents' instructions, there will be a time, usually starting in the toddler phase, where they will explore the boundaries. This will inevitably lead to firm disagreements between yourself and your kids, and with the occasional hot tempers. A kid's bedroom serves as a place where they can fall back to. That's not to say that this because they have been sent to bed as this might foster negative associations with going to your bedroom.
This might be a contentious topic but associated with 'going to bed' as punishment is an easy parenting trap to fall into. It's as if we are saying that your kids' room is a place of exile. A middle ground might be referring to the bedroom as a place of contemplation. It could be more like 'go to your room to think about it and come back when you have had time to think'. This again emphasises that a kids' bedroom is their place of retreat.
A kids' bedroom should be genuinely their place. Yes, it is within your house, but it's also a little bit of their sanctuary. In a way, it might not be a bad idea to grant your kids the privilege to set some rules in their bedroom. You could consider not coming in without knocking. Or, more fundamentally give them plenty of input of what they have in their room.
It's easy to fill a room with things you love or look great in keeping with the rest of the house but consider putting things in their room that also connects to your kids. For example, a shelf is not just a shelf but is a place where they keep the seashells they found on the beach that one summer. Or it's the place where they keep the many books they have read as trophies of intellect.
Where adults tend to think of furniture as functional objects, kids tend to be more imaginative and associate meanings to it.
A desk is where they imagine being a Disney animator, and the lamp they picked is of crucial importance. A chair that was daddy's old swivel chair. A bed that is for sleeping, or sitting, or reading, to hide under, to function as a spaceship, to crawl under when it is cold and raining outside, a place where you stretch and imagine how much you have grown.
It's that type of associations that stimulate their imaginations and help them expand their minds. That's also why everyone loves a blanket and/or pillow fort. An adult might look at a high sleeper and think of efficiency of functions per inch as a bed and desk in one; a child will look at it and think: activity playset. A bunk bed is practical to get two kids in the same space, and a bunk bed is a social gathering place in their eyes. A wooden toy box is a treasure chest, and when they are older, and it's filled with shoes and magazines, it will still be a treasure chest!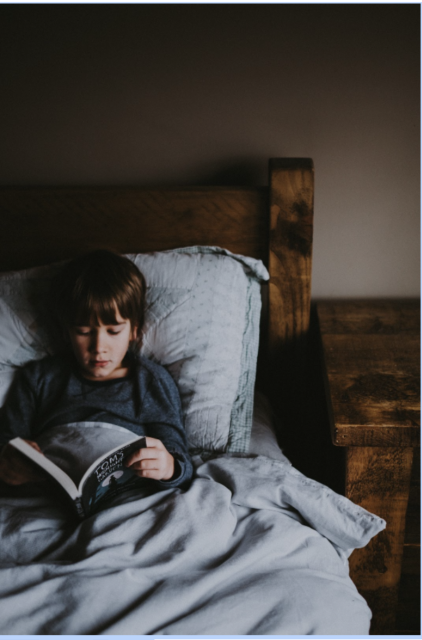 Photo by Annie Spratt on Unsplash
And while the toys your kids play grow out of fashion way too quickly, the bedroom furniture will last if you invest in quality. Create another layer of appreciation by telling your kids their desk, chest of drawers and bed is of sustainable wood. That the Amazon forest was not harmed in providing them with their bed or desk. Read more on exotic wood alternatives on the www.oakfurnitureuk.co blog. Give them a piece of old furniture and tell them it was yours when you were younger, guaranteed it might become their favourite item in the room. That might also be a reason not to get angry when they 'personalise' their bed or desk. A piece of furniture isn't indeed theirs until they have claimed it in a most evident and apparent fashion.
Fill their room with as much natural sunlight as possible, but also give them the option to shut out the world. Give them the opportunities to fill their room with sound. A small radio or speaker is hours and hours of entertainment. And if desired, give them the option to fill their room with a smell as well with room refreshers to truly appeal to all the senses.
Final touches are paint or wallpaper, posters and/or rugs. A nameplate on the door. A duvet cover set that will change with each phase of growing up comes with.
Making their bedroom truly theirs helps your kids ground themselves, help them develop and give them the confidence growing up. A thoughtful bedroom will not only occupy that physical space when they are there, and it will occupy a place in their heart for a lifetime.