I can't actually remember the last time I had a dream that I was aware of in the morning, but I have strong memories of waking up as a child  and being very glad that the dream I'd just had was indeed a dream and not real, however I can't now remember much of the content. My children don't complain about dreams too much, although Sydney  did tell me a funny story about her dream involving riding on a fire breathing dragon to school last week, which is interesting when you watch this video created by adjustablebeds.co.uk and dreams expert Ian Wallace which mentions that children are more likely to dream about fantastical creatures than adults. It's a really interesting video and has made me think much more about dreams and what they mean.
I've noticed that my children dreaming seems to come in stages which makes their sleep a bit more unsettled than usual. So I've put together my top tips for an easy bedtime.
Top tips for an easy bedtime
Get outdoors. I find my children sleep much better if they've been outside during the day. This means we're out in all weathers, even when it rains all day.
Get comfy – make sure pyjamas and bedding is comfortable, not itchy or too hot.
Limit screen time. My son in particular struggles to settle if he plays games on our iPad just before bed, so I now only allow reading or TV just before bed time. These both seem to help relax him enough to fall asleep more readily and are less stimulating than games.
Be organised. My littlest daughter will stall bedtime for as long as possible, so I now predict her request for a drink as soon as I leave the room by having one ready for her, and we set a pre agreed number of 'huggles' which sounds terrible, but she will happily call me back 15 times for more hugs if we don't set a limit. So we now have three big hugs and three kisses, plus an extra for her rabbit before I leave the room.
Keep bedrooms as dark as possible. We turn off bedroom lights, but leave on the landing light until we go to bed. This is a compromise that seems to keep everyone happy.
Now, I just need to find away to get my little girls' to stay in their own bed for the whole night, do you have any tips for that?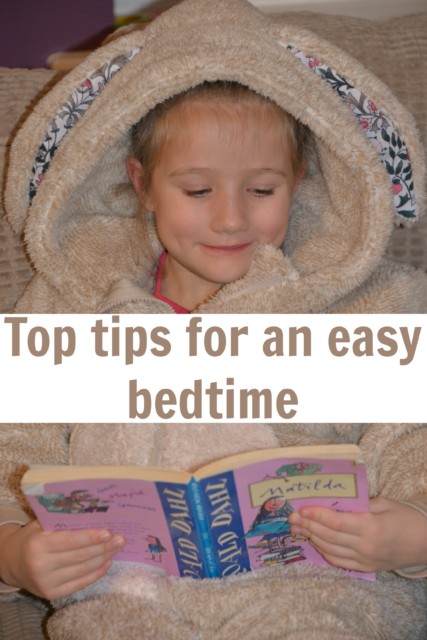 In collaboration with Adjustable Beds