I am a pretty awful tennis player, but I do love that feeling when the ball connects with the racket in just the right way to give you a satisfying shot. I keep thinking I should get some lessons and maybe join a tennis club so we can play as a family, but time just seems to run away from me. My husband however is a much better player and spent much of our last holiday on the tennis courts, so I'm handing over to him for most of this post.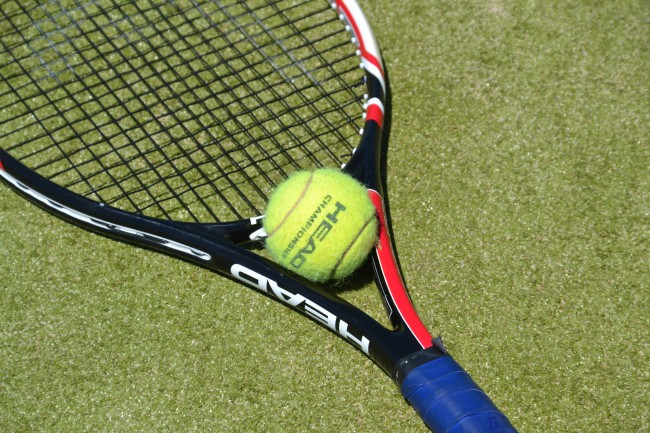 Rob says:
I have always been a fan of watching tennis and several times every year I re-get the bug with the grand slam events.  This year I was fortunate enough to go on holiday and stay in a resort with tennis courts. I took the opportunity to have my first ever tennis lessons and it was brilliant, by the end of the week, I was even feeling much more confident with my new found skills. On return (and I guess this is not uncommon) I made a real effort to get the kids even more enthusiastic about playing tennis (they also had a couple of lessons on holiday).
On our estate there are tennis courts which we booked several weekends in a row. I bought a tennis ball basket and a bunch of balls and took my two eldest children up to the court to play.
On the courts I felt great, I positioned myself across the nets with the intention of giving the kids the wealth of my recent experience.  Twenty tennis balls later with the kids running all around the 3 (empty) courts playing dodgeball I think I realised my dream as a tennis coach was over.  We'll still keep watching though.
While Rob may have failed to teach the kids much, I've been super proud of all three of them this week as they very enthusiastically took part in three days of tennis lessons at our local club. Left-handed Sydney took standing in a star shape before receiving a shot VERY seriously, while Zak finally stopped just hammering the balls over the net and started getting them to land inside the court. Hannah, my littlest, smiled and ran around a lot looking ever so pleased when she hit the ball. We'll definitely be back for more lessons soon, maybe I'll even join them.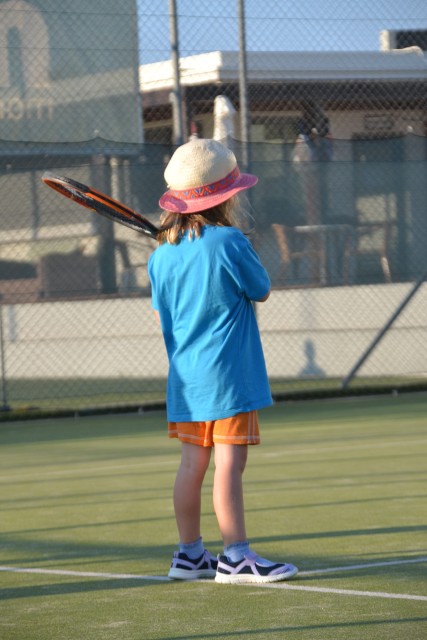 Did you know that this summer, the whole family can play tennis for FREE at thousands of events across the country? Did you take part in any of the Great British Tennis Weekends that have taken place so far?
You can take part in relaxed free play or have an informal coaching session, along with Highland Spring Mini Tennis for little ones. You don't even need a racket, as they will be provided at every session.
Find out where you can play tennis for free here.
This is my entry into the #AnyoneforTennis competition with Tots100 and BritishTennis