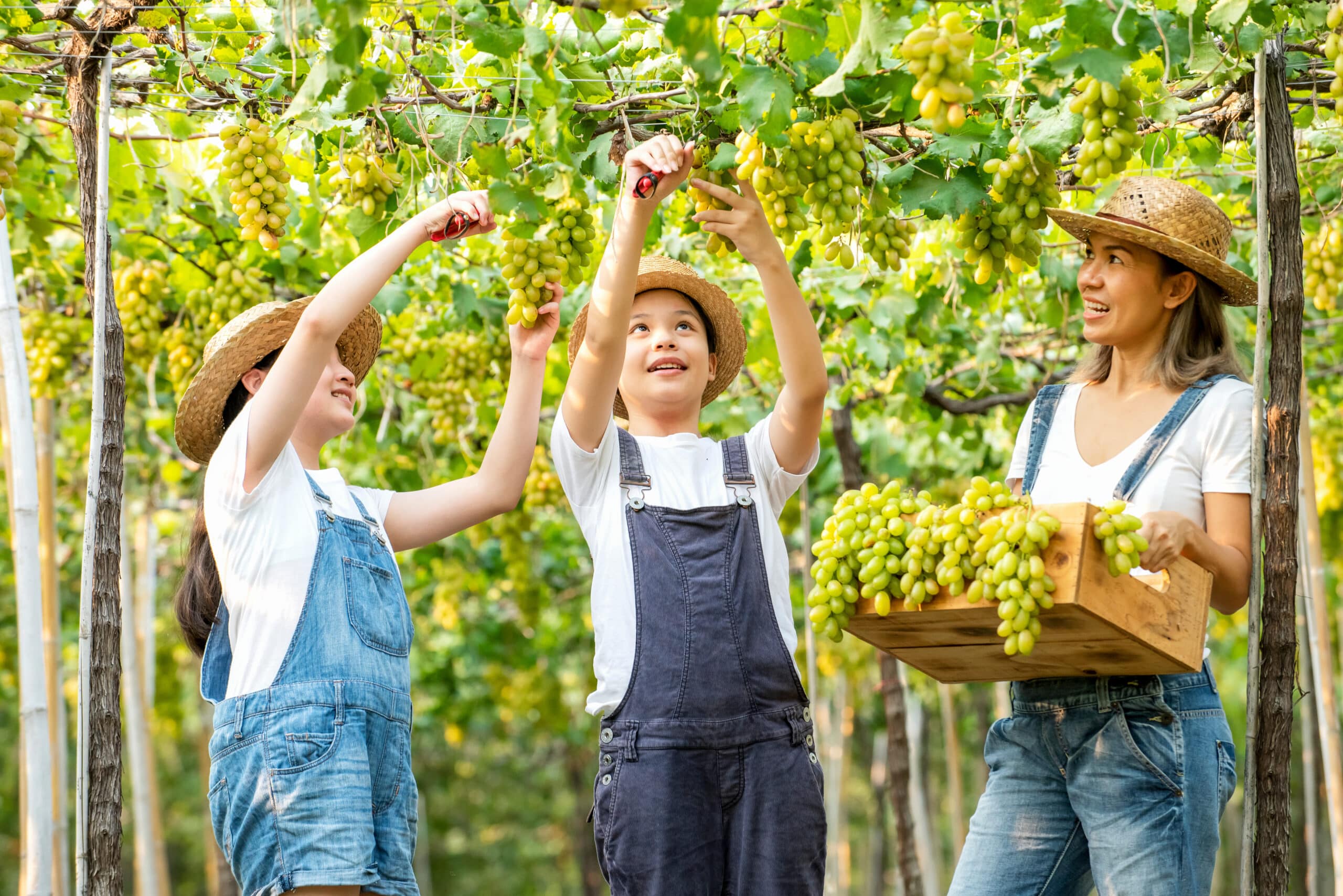 Wine tastings are a great way to have a wonderful family trip. However, not all wineries are kid-friendly. Fortunately, there are a number of wine estates that cater to families with children. From petting zoos to playgrounds, these kid-friendly wineries have something for everyone.
But, before we go through the details, there are several things every family should have in mind when planning a wine-tasting family trip, including:
Make a reservation and announce that you are coming with kids
Ask whether the estate promotes some kid-friendly activities
Search for near playgrounds, amusement parks, or ice cream stores before making the reservation
Inform your kids about the type of trip you are heading to
Include the children in the wine-making process like grape farming, harvesting, and similar.
If you are travelling with little kids, it would be more comfortable to choose private tours
Now, if you're looking for a fun-filled trip for the whole family, then be sure to check out one of these kid-friendly wineries.
Bordeaux, France
Besides the epic Champagne, Bordeaux holds the flagship of being the most popular wine region in the world. The increased demand for family-friendly wineries has transformed the Bordeaux chateaux into multi-generation wine estates that offer great amusement for tourists of any age.
With a fascinating history dating back to the ancient Roman era, the French wine capital abounds with magnificent castle-like estates that can make your kids feel like a part of a Disney fairytale. Some wine estates offer fun competitions for children, as well as tasting grapes and grape juice from the estate vines, while parents can enjoy a glass of a flavorful Merlot.
For the most amazing experience, in Bordeaux wine houses you can taste traditional food delicacies like Cannalés, Foie Gras, and specialities from the Atlantic Ocean like Caviar d` Aquitaine.
In Bordeaux, families can enjoy a number of excursions by car or bike. For those with little children, there are rentable carrier bike seats that help the whole family enjoy the ride. Another pro for a family trip in this region is the Zoo de Bordeaux and several theme and amusement parks. You can also enjoy a kayaking adventure on the Garonne River.
This wine region offers an array of accommodation options that you can find on Booking.com or AirBnB. The Children will have a lifetime experience when spending a night in a castle.
Tuscany, Italy
Wine and Italy are synonyms for love and romance. If you didn't have the chance to enjoy the belissima Italia before the kids came along, you can still have an unforgettable experience as a family.
Beautiful Tuscany is a fantastic destination everyone should visit at least once in a lifetime. Whether you are a wine enthusiast or a fan of medieval architecture, Toscana has a little something for everyone.
From breathtaking vineyards rolling down the hills to delicious wine and exquisite cuisine, the Tuscan wine region is a great place to visit with your family.
Highly renowned and world-famous, Tuscan wineries usually require a phone or online reservation. La Spinetta, for example, is a top-rated family-friendly wine estate in the region with lots of exciting activities for the youngest guests as well. Also, there are options for grape tasting straight from the vineyards, while the parents can enjoy the premium selection of wines of the chateau.
Who can say no to a glass of good red wine and Italian pasta? Your kids will enjoy the Tuscan ravioli in creamy tomato sauce, spinach-sausage tortellini, and spaghetti all the way. For dessert the whole family can indulge in the delicious gluten-free cake, Castacnaccio that pairs perfectly with a glass of Chianti or Valpolicella.
Typical Tuscan wine estates are aged stone farmhouses with unique views of endless vineyards, countrysides or pools. This will be an unforgettable trip experience for the entire family, and your kids will remember it forever.
Stellenboch, South Africa
Are you ready for a totally different wine-tasting experience? The amazing fields of South Africa located in Stellencbosch offer a wonderful wine-tasting story. With only 50km from Cape Town, Stellenbosch is abundant in picturesque wine farms and landscapes. The place is great for family wine tours with a number of kid-friendly wineries.
Unique wine farms, top-notch wines, and budget-friendly prices are the reason why you should choose Stellenbosch for your next tasting flight. The most promising wine farms in the region are Merlust, Jordan, Idiom and Glenelly.
The winelands of Stellenbosch offer a completely different wine-tasting experience. The tour includes going from farm to farm where you can taste 3 to 5 wines at each house. Only, you will be sitting at a table and listening to the story about the wine and its history. The trained staff will amuse the kids as well, so they will be inspired to participate as well.
The extraordinary views and top-tier restaurants will make the experience unforgettable. Besides the traditional dishes like Samp, sheby gravy or Pap, your kids will be thrilled to try the exotic taste of papaya, mango, pineapple or granadilla. The taste of the fruits in South Africa cannot be found anywhere else in the world.
What is your favourite wine region? Do you prefer travelling alone or with your family?