Following on from my guilt over not spending enough one on one time with my middle child lately, today I tried to think of something fun for her to do, whilst working on her number skills, which are a little lacking at the moment.
First I asked her to line up our shoes in order of biggest to smallest. Apologies for the crocs, but they are handy for running around the garden.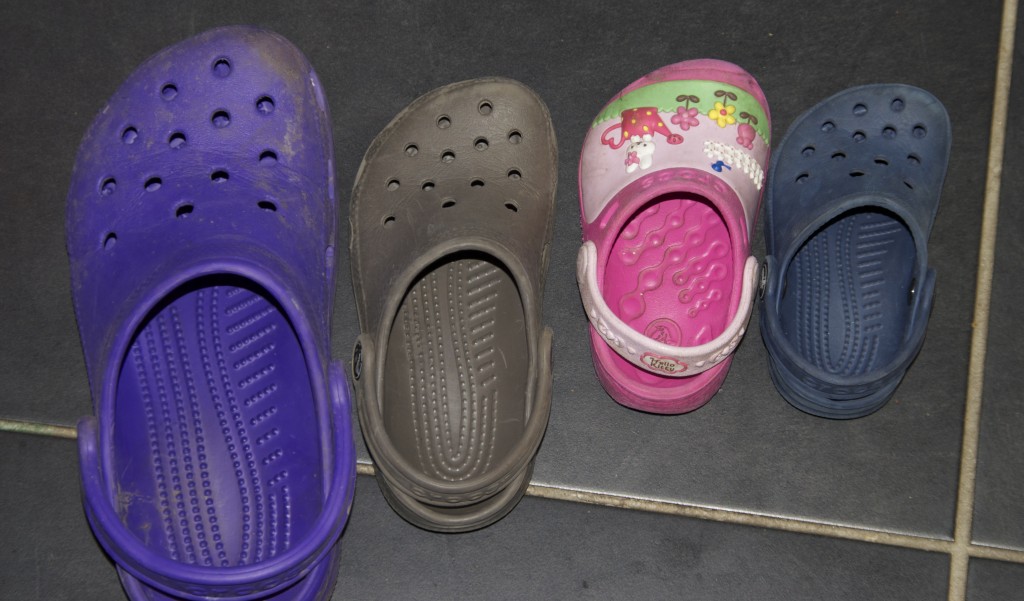 Then we each lay down in a huge flat box and Z helped her mark how tall everyone was.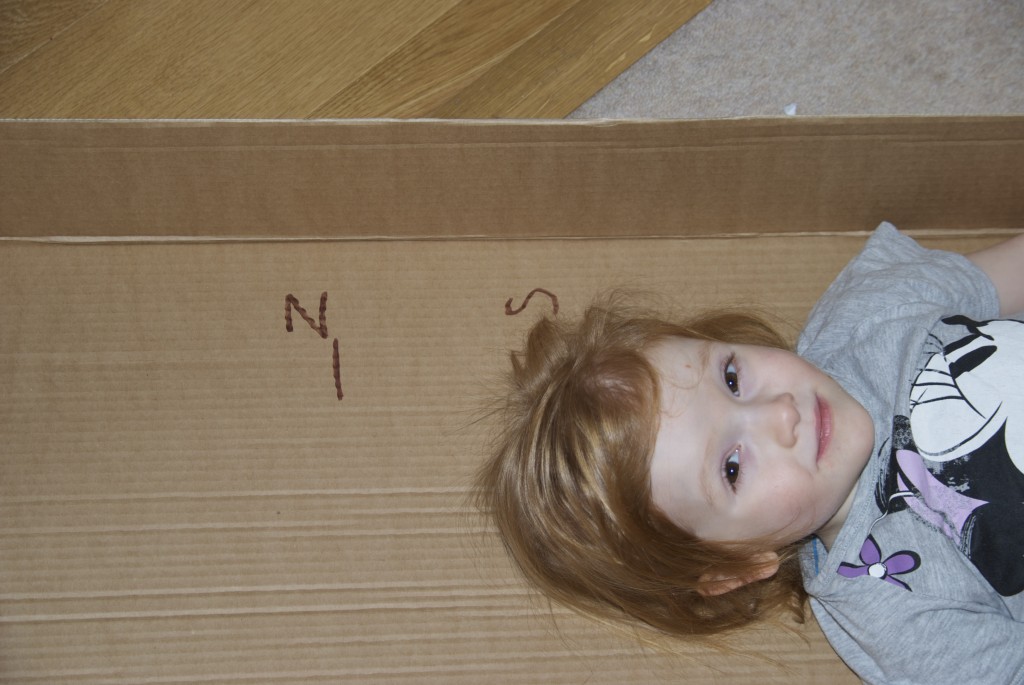 We decided to see how tall everyone was in duplo bricks.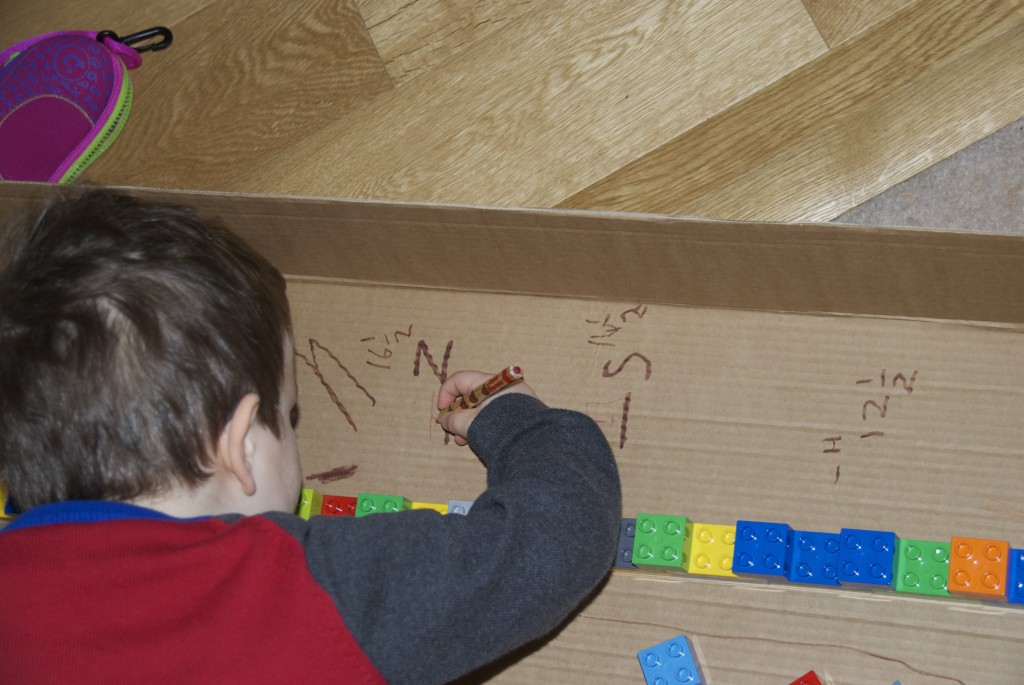 Then we counted them all up. We found there were 2 and a half of the bricks with 8 circles on between each child. Then Z counted how many of his feet tall he was.
Z wanted to try using normal Lego bricks but we though that might take a bit too long!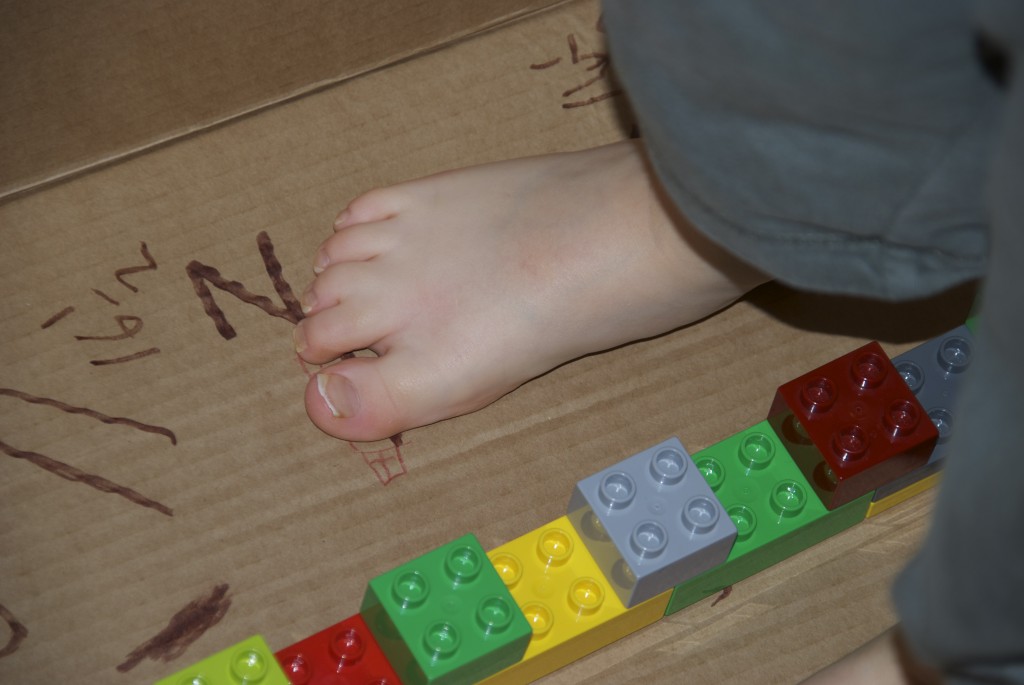 We all had a lot of fun, and I think little S can now count a bit further than she could this morning.