Did you know that September is
Colic Awareness Month
? To help spread awareness of this tricky but common condition I'm running a great giveaway with
Infacol
. I used Infacol with all my children for short periods of time and found it to be brilliant for helping relieve painful trapped wind. 
I always felt happy using Infacol as it can be used from birth and is sugar, alcohol and colourant-free.
Infacol is Britain's number one colic remedy and has been used by generations of parents to soothe trapped wind, colic and griping pain.* The active ingredient in Infacol is an anti-foaming agent called simeticone, which helps to break down  gas bubbles. In a recent real-world study 93.2% of respondents felt that using simeticone had either improved or completely resolved their baby's colic!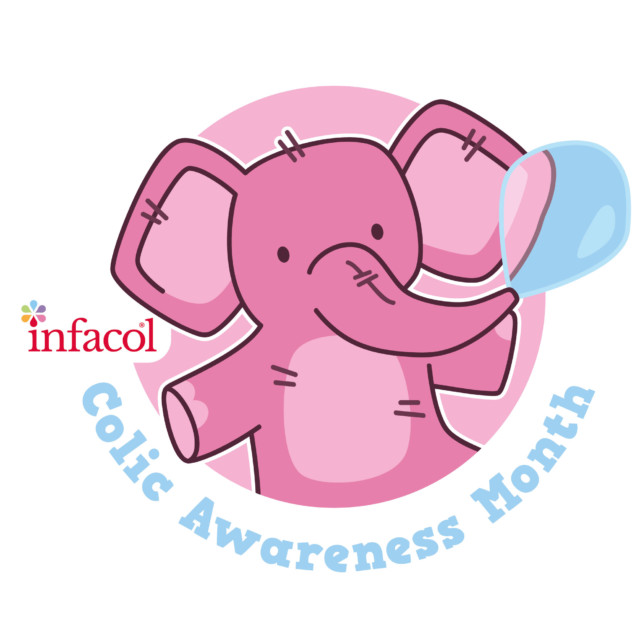 What is Colic?
According to NHS Choices, colic is the name for excessive, frequent crying in a baby who otherwise appears to be healthy.
Did you know colic affects 1 in 5 babies and generally stops between 4 and 6 months of age. My first baby had terrible colic and my husband and I spent weeks walking him up and down the hallway every evening. It was exhausting and we thought it would never end. None of our other children suffered as badly, so I don't know why he struggled so much.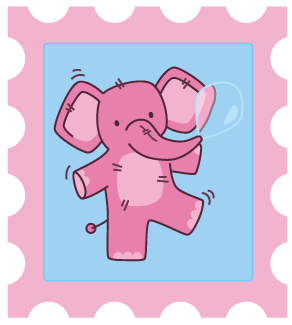 A letter to a new parent
I remember walking through a shopping centre before I had children and seeing a lady sat in a coffee shop with a sleeping baby in a pushchair. I dreamed about doing the same thing one day, never imagining how hard having a newborn would actually be.
When I had my first baby we couldn't wait to show him off. We had endless guests and visitors which was lovely, but exhausting. I was of course completely in love with my new baby and incredibly grateful that he'd arrived safe and sound, but I hadn't realised the worry that came with being responsible for a little person.  I worried about everything and hated hearing him cry. Unfortunately he cried endlessly in the evenings for what felt like months on end. We walked him up and down the hallway for hours taking shifts to ease the exhaustion. I dreaded the evenings and it was heartbreaking hearing him cry so much.
We look back now and laugh about those early days. How we would change his nappy every time he woke up in the night. One of us would change him as the other held a hairdryer close by as the noise stopped him crying. By the time we got to baby number four we didn't even consider a middle of the night nappy change unless it was very much needed, and definitely didn't both get up to do it.
My advice to you is that parenting gets easier. One day you too will look back and laugh at the things you worried about. Although on the same note, never be scared to ask for help. I remember one doctor telling me to come back to him whenever I wanted as my baby's health was the most important thing in the world. Never be scared to ask what you might think is a silly question as if it's causing you worry or stress it's always better to ask than wonder. It might look like other parents have the baby thing mastered, but really everyone is just muddling along, doing their best and wondering if it's good enough.
Don't be scared to tell guests you don't feel up to seeing them, take a nap instead. I am terrible for putting myself last, but as a new Mum you need to take care of yourself. Having a baby is a huge thing, be proud of yourself.
Never compare your baby to another. One might walk at 8 months and one at 15 months, but by the time they go to nursery or school, no one remembers who did what first. Every baby is different, but they get there in the end.
If you have a baby with colic, it's truly exhausting, but don't be scared to ask for help and remember it will get better and one day like me you'll look back fondly on the weeks/months you spent soothing your crying baby as before you know it they're 11, going to secondary school and hardly at home.
WIN A BUNDLE OF BABY GOODIES WITH INFACOL
To be in with a chance of winning a brilliant bundle of baby goodies, simply leave a comment on this post telling me what your favourite part of being a parent is.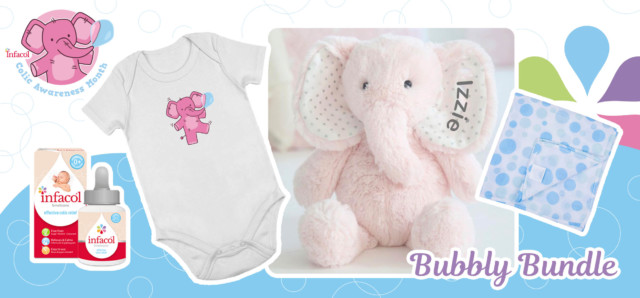 Find out more about Infacol and how it helps babies with colic.
The competition closes at the end of Colic Awareness Month – 11.59pm on September 30th 2019. A winner will be chosen at random and contacted with seven days.
*https://www.infacol.co.uk. Based on 2018 unit sales data.