Dinton Pastures Country Park is located in Wokingham near Reading. It's a great morning or afternoon out for the whole family and as you only pay for parking it's great value too.
There's a fantastic and huge play area suitable for children aged around 3-10 and walks for all levels including a massive 30 point orienteering course. There are fields for picnics and a lovely cafe too. It's a great place to meet friends for a catch up or just to take the kids to burn off some steam.
Spring and summer are a fantastic time to visit as the park is full of life ( think ducklings and lots of hanging caterpillars ), but it's wonderful to visit at any time of year.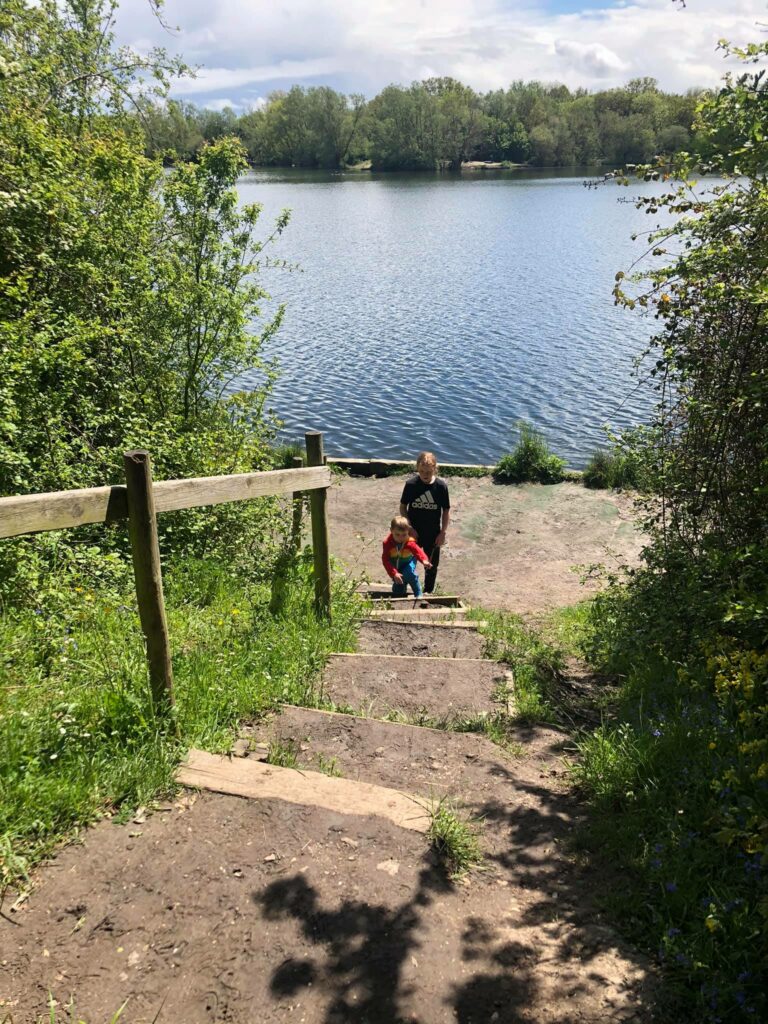 Dinton Pastures trail maps can be downloaded from the website. We started to walk around the lake, but as usual were not very prepared so chickened out as it looked quite long, but next time plan to be more organised as it's such a lovely place.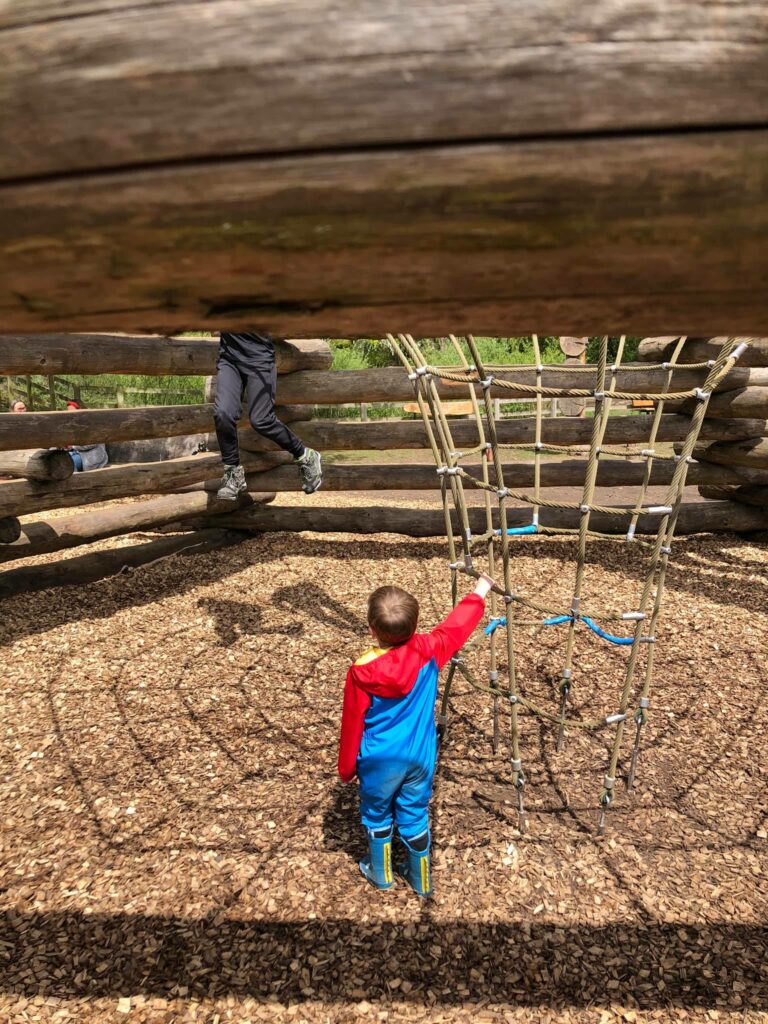 The activity centre is separate to the play area section but has a huge range of activities including SUP, climbing and boating. I would recommend booking in advance though.
Nature Buggies
A new way to explore Dinton Pastures is on a Nature Buggy! 1, 2 and 4 seaters are available to hire for 40 minutes or longer. We hired the Quad and had a great time driving around. If you've got bigger kids, it's a good workout as well!
You do need specific identification documents to hire a buggy so check the Nature Buggy website first!