My two older children spend a lot of time drawing. Z likes to draw houses while S draws a lot of people holding hands. Little H tries to keep up with them, but being only 2 doesn't have quite the same skills as her big brother and sister. To make things easier for H, I draw some shapes so she can just add arms, legs and faces. Today we took it a step further and I asked her to draw a certain number of legs or arms. This then became a great maths game.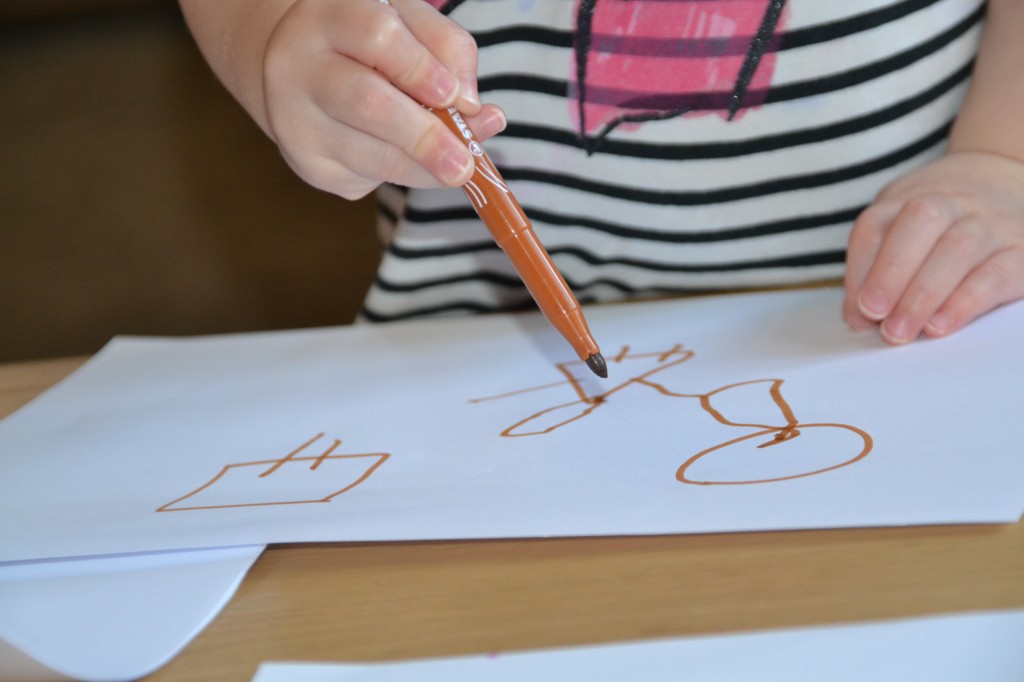 She wanted some to have smily faces and some cross.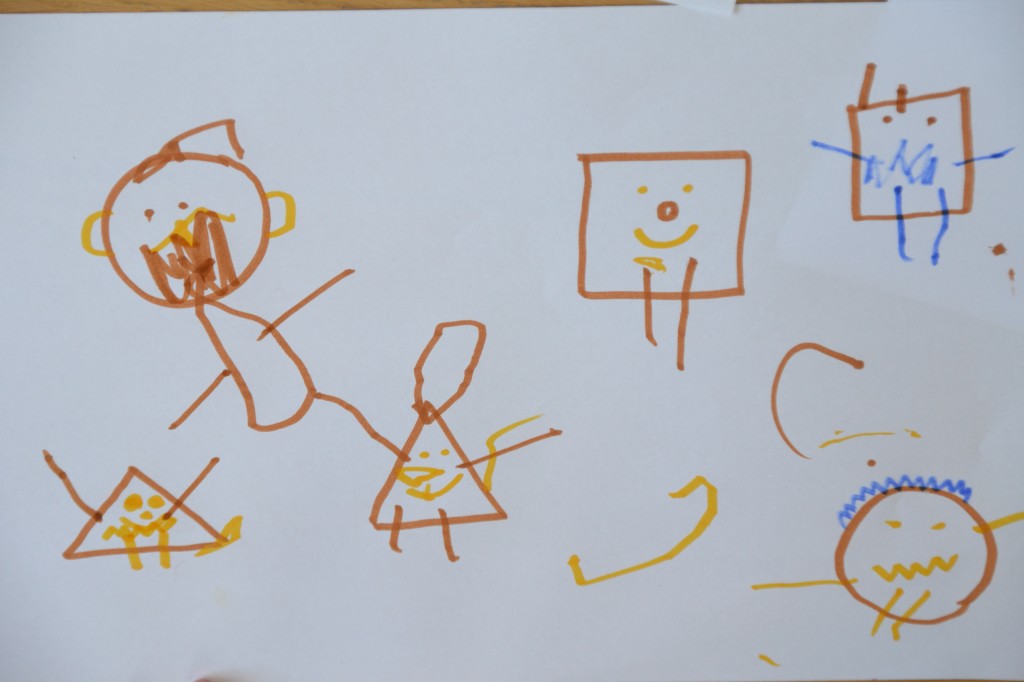 H loved counting all the arms and legs, and telling me she was going to draw '2 ears' or 2 eyes'. We spent a really calm and peaceful half an hour together.
Next week, I might try a similar thing with my 5 year old, but ask him to draw legs on spiders to work out multiples of 8.
If you liked this, try our counting with cars post, or maths tunnel.
Do have any maths games you play?
MAD BLOG AWARDS
The MAD Blog Awards nominations are open again, I would be so grateful for a nomination in either Family Fun or Schooldays categories.
You can nominate here.
Thank you very much.