The last year has definitely been full of ups and down and quite big life-style changes for us. In normal times we're on the move constantly, working, ferrying the kids around and in my husband's case travelling while I try and keep everything going at home. In some ways it's been nice to not do quite as much and spend more quality time together, although I will be very glad to get back some normality next month.
Spending more time in the house has definitely made us look at it critically and I now have an rather large wish list of home improvements. Our house is 13 years old, so we've managed to not spend too much on it since moving in, but now it feels like everything is falling apart. Four children running around means the walls are grubby, skirting boards scratched, the front door is looking very old and the backdoor frame has snapped at the bottom from people slamming it!
We sanded and cleaned the wooden floor over summer and fixed ceilings where the paint was hanging off from a toilet leak a couple of years ago. Superficially the house is looking a lot better, but a lot of what we have done is painting over the cracks not fixing the real problems. For example we painted the front door instead of getting it replaced.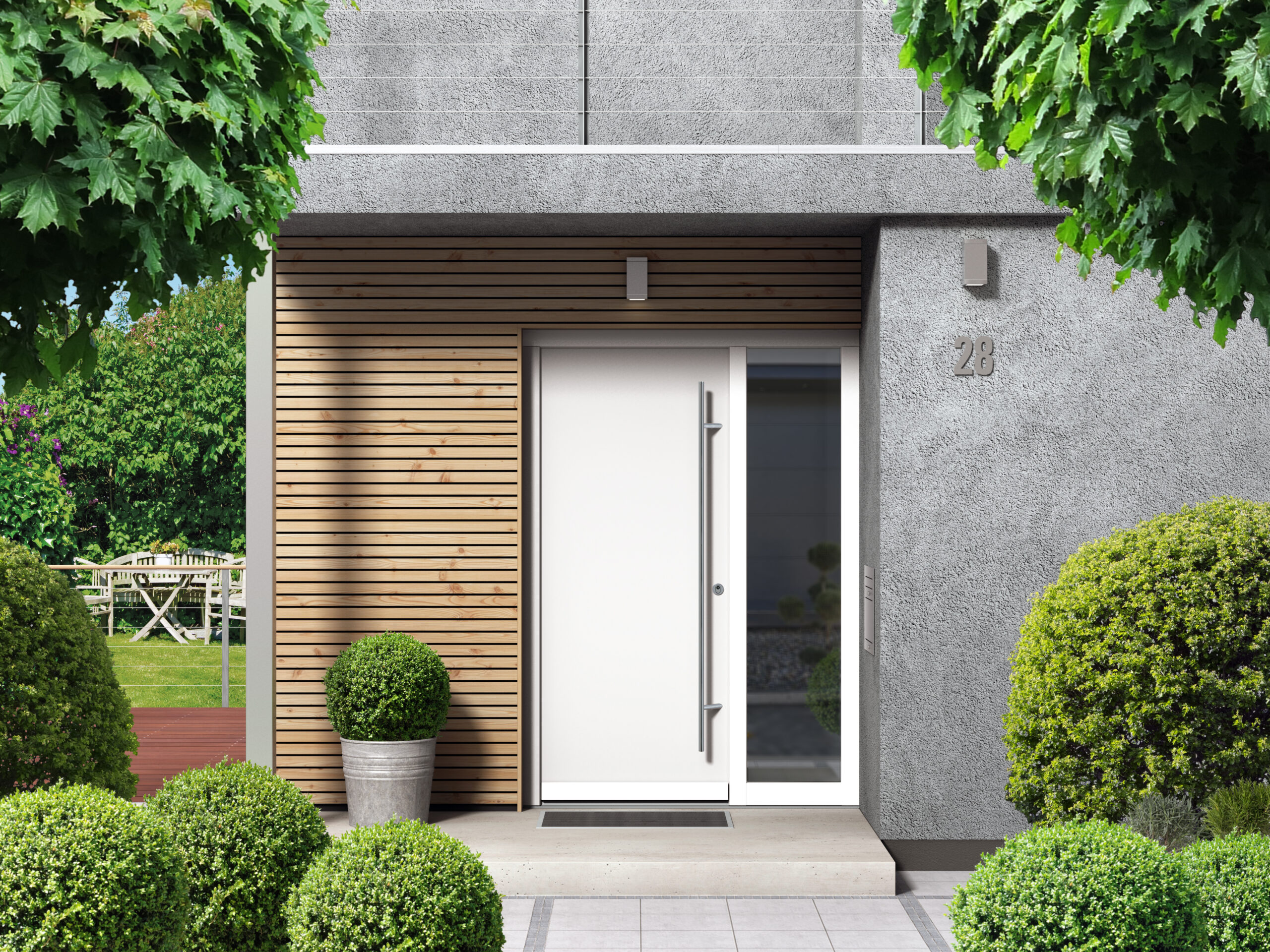 We've finally ordered a new garage door after the old one swelled up so much over winter that no one could open it, but need to save up before doing anything else.
Interestingly, in the last 7 years we have crossed off a few of the most popular home improvements with a garden makeover, loft conversion and mini kitchen makeover ( we just replaced the worktops ).
My current home improvement wish list starts with a front door and then I would love bifold doors instead of patio doors leading to the garden. Our double glazed windows are looking a bit worse for wear, but that is such a big job it will probably have to wait a long time!
I have had a lot of fun dreaming about house improvements if money were no object.
Composite Front Door – I love that there are so many varieties of front doors available. My dream door would be grey with some obscured glass windows. Our current door is quite drafty so a new door would save us money on energy bills too as well as looking much better.
We currently have uPVC French doors, which I would like to swap for biford doors opening into the garden. My second choice would be new uPVC sliding patio doors.
Tilt and Turn Windows – I would love to replace all our double glazed windows with tilt and turn windows. The extra opening options would be great and would really improve the look of our house.
If we really venture into dream world, a conservatory extending from the kitchen to give a huge open plan space ( with bifold doors our the back ) would be top of my list of home improvements.
Despite my rather large wish list, I'm definitely feeling happier that we've made some progress recently and managed to reduce costs by doing a lot of the ease jobs ourselves to brighten the house up on a budget. As well as money, time is a huge factor for us. There's no time in the week and so if we need to do DIY over the weekend it means we don't get any much needed family time after a busy week.
I don't think we'll be doing any of the big jobs any time soon, so in the meantime I'll be dreaming of this view from beautiful windows….maybe one day…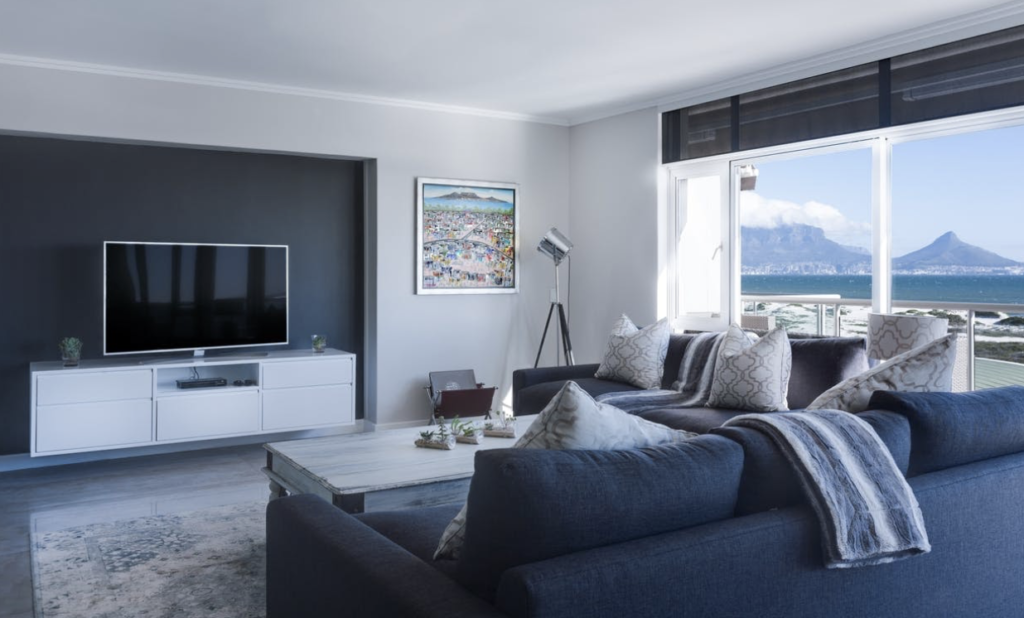 Collaborative Post