H and I have two mornings a week when is it just us. We often meet up with friends or go to a play group, but I like to spend some quality time with her on my own too. Just recently she has become very chatty and very funny.
Last week we had a painting session using DUPLO instead of paintbrushes inspired by The Nurture Store's no paintbrushes allowed post.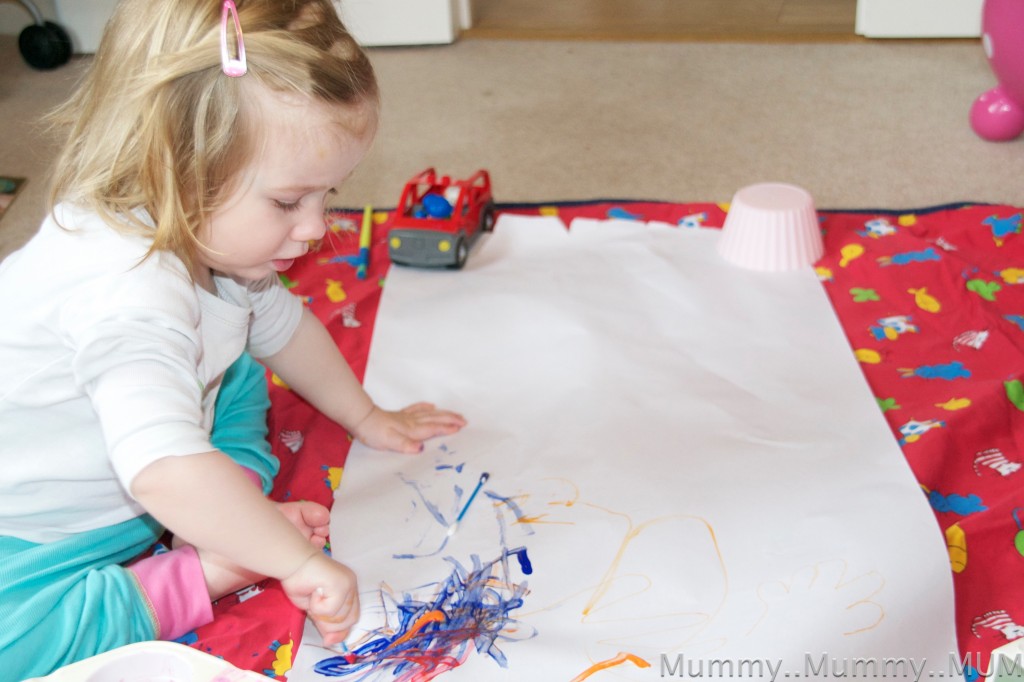 We started off with cotton buds, before moving onto bigger, messier objects.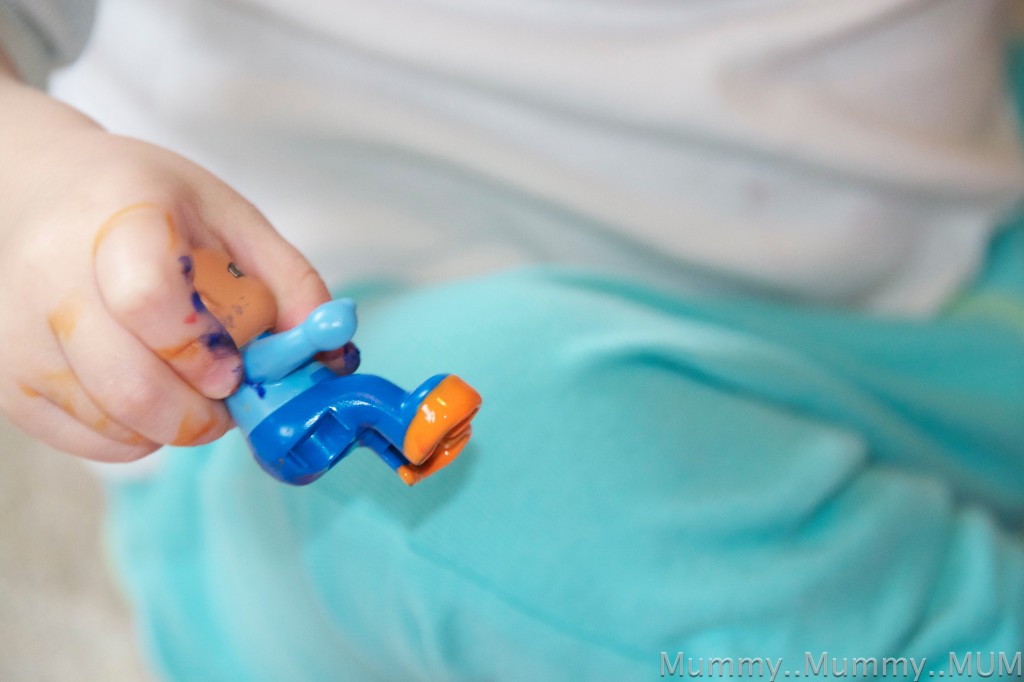 We made our own Duplo stampers.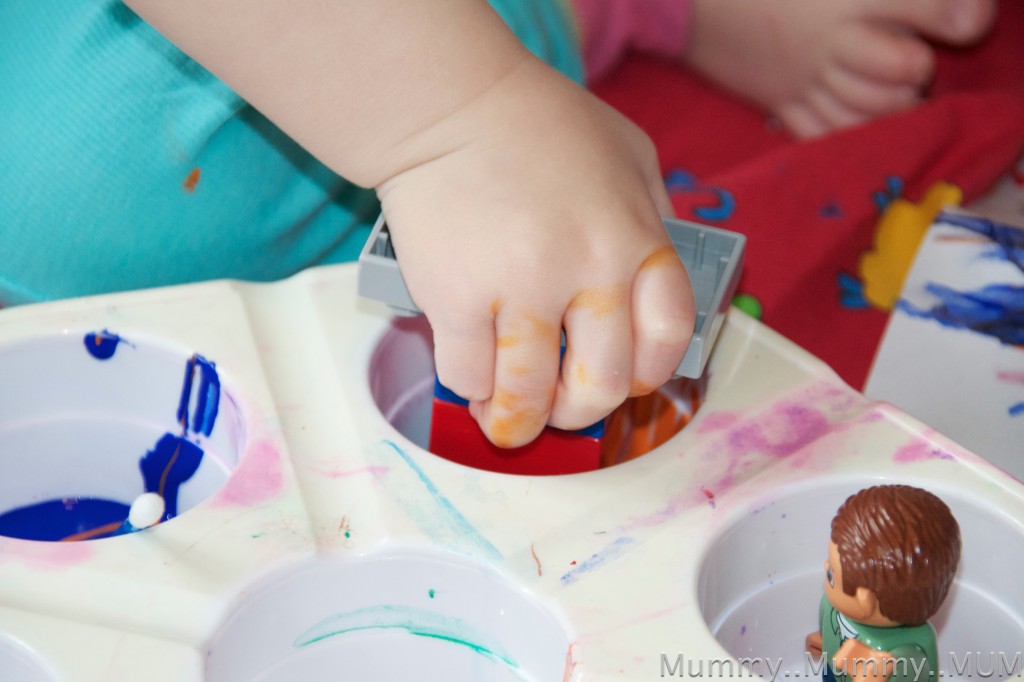 which seemed to work quite well.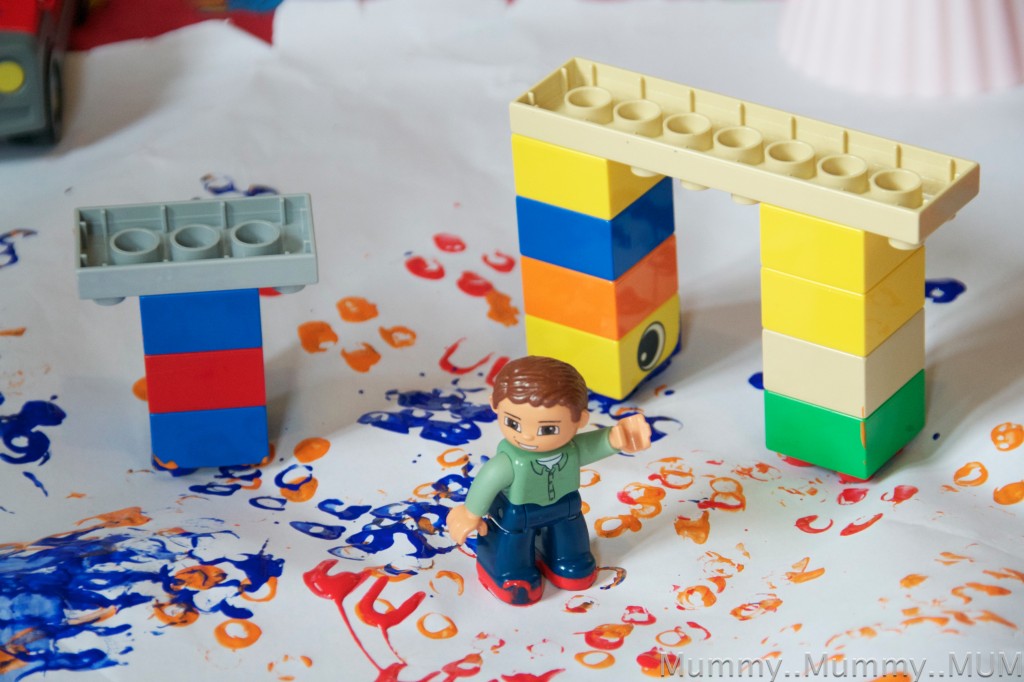 H loved it, and I did too.