How to make a Hansel and Gretel Costume for book week.
Recipe
Two semi enthusiatic children.
One purple pinafore
One white school top
Two pairs of grey school socks
One white T-shirt
One pair of pirate pants ( stolen from another costume )
One pair of holey jeans
Scissors
Needle
Thread
Small bag or a pocket
Stones
Instructions
Cut a few squares out of the old jeans.
Sew squares onto pinafore and white T-shirt.
When littlest child decides she wants to be a witch instead, tell her about the hours you spent sewing and the pricked fingers, then send to school as Gretel, but with spare witch costume in bag.
Voila, two exceedingly cute kids.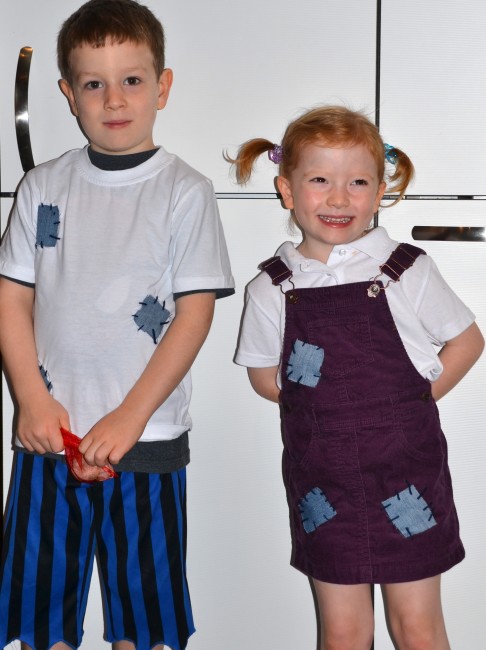 You might be wondering how their clothes looks so sparkly clean? Especially those white T-shirts? I can tell you it's all down to Ariel 3 in 1 pods. They have 3 separate compartments and not only clean, but remove stains and maintain brightness! I would 100% recommend them. They even removed spaghetti bolognese from two white school tops. You can find out more on the Ariel Facebook page.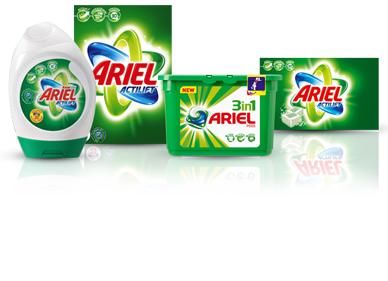 We were sent the Ariel pods and a T-shirt to test out.
More book posts
Actually Mummy – Costume Ideas for Book Day
Parent Shaped – Celebrate Book Day with all the family
Emma and Three – World book day the reveal
Me and My Shadow – Little Red Riding Hood
Ana Mum Diary – Lion, Witch and the Wardrobe
Here come the Girls – Cat in the Hat