S starts school in September. She is left handed and struggles a little bit with writing, so I've been trying to find fun ways to practice.
We had some sticky paper left over from a school project, so we decided to make some wristbands. The girls loved writing their names and then wrapping the band around their arm.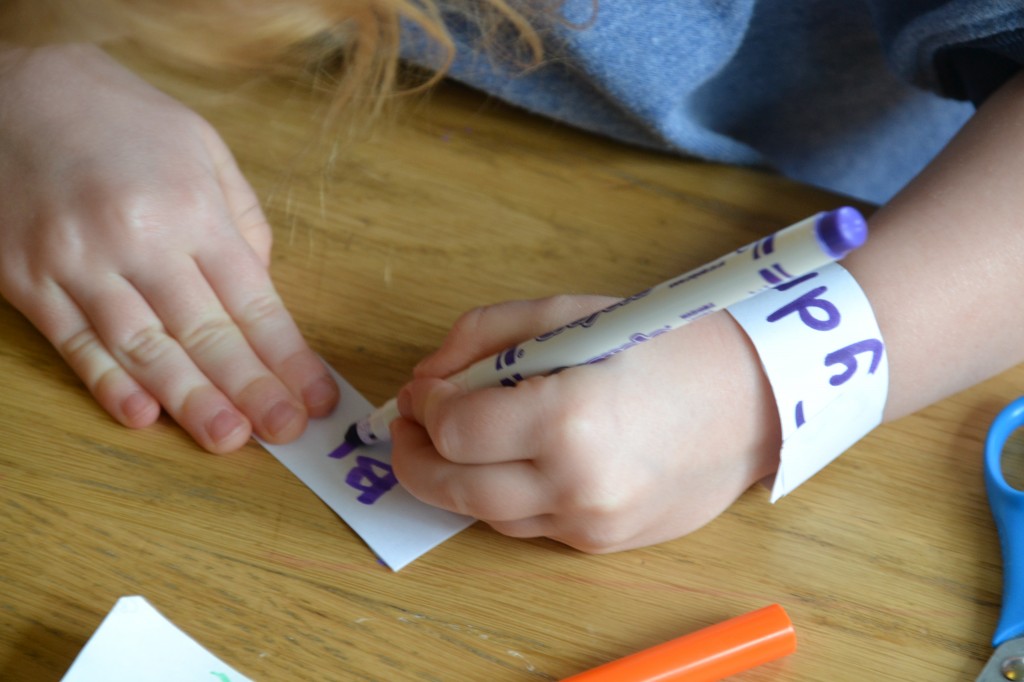 Woody and Jessie got in on the act too.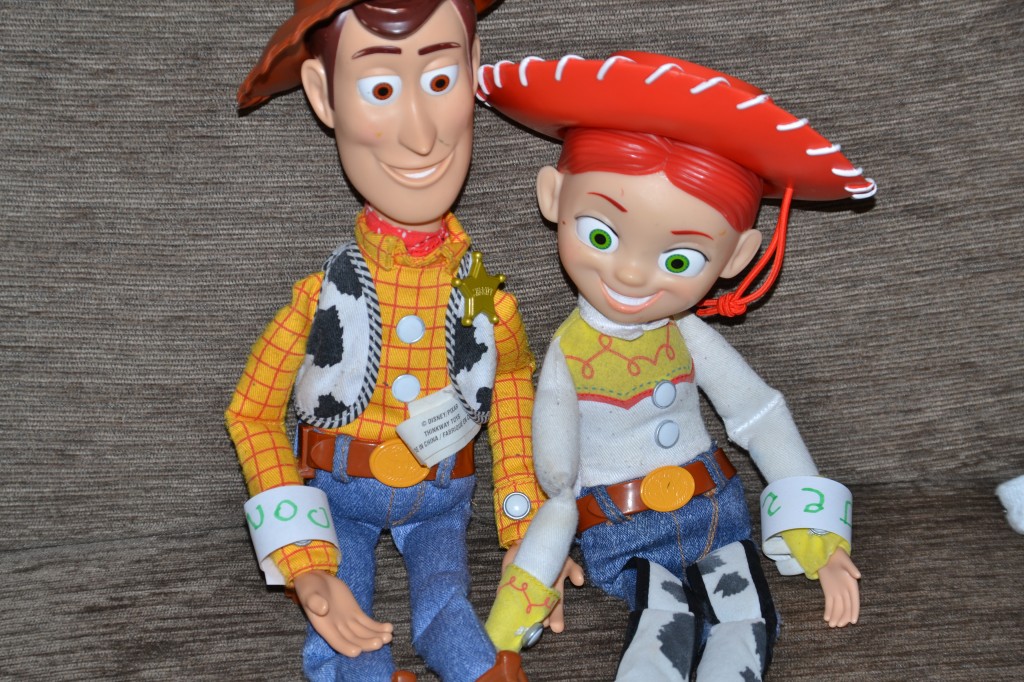 Even little H had a go.
We've also been playing doctors and writing ailments in a notebook. What writing games do you play?
For more early literacy activities please do check out these posts.
Toy soldiers speaking – make little speech bubbles for your toys.
Reading and post it notes – label your own body parts with post its.
Make a treasure hunt.
Make a dinosaur footprint path